Even before Odell Beckham Jr. scored the first touchdown while being paid in Bitcoin (CCC:BTC-USD) – it was clear: Crypto was going to be the REAL winner of Super Bowl LVI.
Several crypto ads, of course, aired as the Cincinnati Bengals took on the Los Angeles Rams. Their vibe was much more light-hearted, versus the melodrama of the earlier Crypto.com (CCC:CRO-USD) ad with Matt Damon (and of the 5G ads last year). And two of the crypto commercials even made it into the top five of AdWeek's 10 Best Super Bowl Ads!
FTX (CCC:FTT-USD) placed #4 by cleverly framing crypto haters (represented by Larry David) as being on the wrong side of history. This briefly catapulted FTX's crypto trading app to the Top Charts of the App Store.
Coinbase's (NASDAQ:COIN) commercial, on the other hand, looked…more like a screensaver. "Running a leisurely 60 seconds, the spot and its hypnotic music became increasingly curiosity inducing until finally many of us had to pull out our phones and scan" Coinbase's color-changing QR code, noted AdWeek, which deemed it the #1 ad of the night.
By simply running this QR code, Coinbase recruited so many viewers to claim their "signing bonus" (shown below), it crashed the site…but also propelled Coinbase to #2 in the App Store – where it's holding strong today.
Side note: QR codes like these – but from less reputable sources – can be malicious. Outside of Super Bowl ads, QR codes promising free money are often phishing schemes, warns the FBI… And scammers can also misdirect you to deposit money into a fake (but very similar) version of real crypto sites. So, scan with care, and always check the URL before you proceed!
Meanwhile, the Coinbase outage provoked a lot of jokes at its expense, like the one below from rival Trust Wallet (CCC:TWT-USD). But they say there's no such thing as bad publicity, and given all the app downloads, "they" might be right again.
Coinbase marketing be like 😑 #SuperBowl pic.twitter.com/LCpaxJCzpZ

— Trust – Crypto Wallet (@TrustWallet) February 14, 2022
Outside of the crypto community, another common reaction was: "This is another Pets.com Super Bowl moment; the dotcom bubble burst weeks later, so crypto is doomed."
Never mind that other companies with big ad buys in 2000 included E*TRADE, WebMD, and WebEx. And even MicroStrategy (NASDAQ:MSTR) has had a huge second act – thanks largely to CEO Michael Saylor's embrace of BTC on the balance sheet!
The 2000s were a wild ride for everyone; no denying that! But those were just a few examples of the "dotcom" companies going strong today. And just as it wasn't fair to equate Pets.com with Amazon (NASDAQ:AMZN), Google (NASDAQ:GOOGL), or eBay (NASDAQ:EBAY)… Not every crypto investment is created equal today.
As I've written in the past, Pets.com was also operating in a very different economy than, say, Chewy (NYSE:CHWY) today. Ryan Selkis of the crypto data service Messari.io makes a similar point in the below tweet:
Difference between https://t.co/n42OWLxYAY ads and crypto ads in the Super Bowl:

E-commerce for pet food was 20 years too early wrt infrastructure, P-M fit & real pain point.

Crypto is the answer to 7.5% inflation, record low institutional trust & users as products vs owners.

— Ryan Selkis 📖 🖊🔑 (@twobitidiot) February 14, 2022
The crucial move here is to steer your capital into the right cryptos. And that's what our InvestorPlace analysts are working for on a daily basis.
Bitcoin pioneer Charlie Shrem is one of them – and he'll walk you right through one of his latest trades in this video. Charlie didn't want any confusion about the opportunity, because it's such a big deal for him to say anything is going to be bigger than bitcoin! However, that's just what he does in his video. Check it out at this link.
In Case You Missed It…
On the date of publication, Ashley Cassell did not have (either directly or indirectly) any positions in the securities mentioned in this article. The opinions expressed in this article are those of the writer, subject to the InvestorPlace.com Publishing Guidelines. To have more news from The New Digital World sent to your inbox, click here to sign up for the newsletter.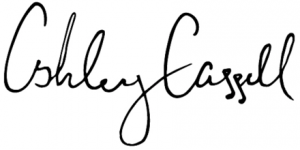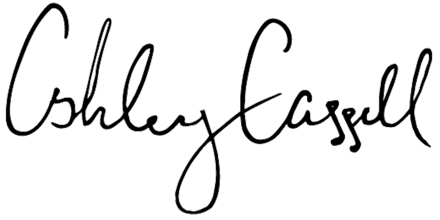 Ashley Cassell
Contributing Editor, The New Digital World