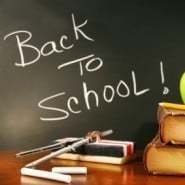 It's the second-most wonderful time of the year for retailers.
See, there's a general trend for those in the retail game: The fourth quarter — thanks, of course, to the holiday season — tends to lead the way in terms of sales (and usually earnings), while the third quarter takes the silver — thanks to back-to-school shopping.
That doesn't necessarily translate to outsized stock gains in that period, of course, since most quarterly comparisons are done year-over-year. Still, as headlines about consumer spending in the coming quarter continue to circulate, it helps to realize what stock generally rake in more of their annual sales during the fall season. Last week, for example, we named five stocks that get outsized chunk of their sales during back-to-school and could thus suffer more if spending is weak.
Now, though, let's take a quick survey of those that fit the opposite bill … beyond obvious ones like high-end specialty names like Tiffany & Co. (TIF). These three picks get a smaller proportion of their top line — and often the bottom too — in the coming quarter vs. the majority of retailers. And since the quarter isn't expected to carry extra weight for the full year, they may not be as worried about spending, sales and seasonality in the next few months.
Take a look: