Analog Devices, Inc. (ADI)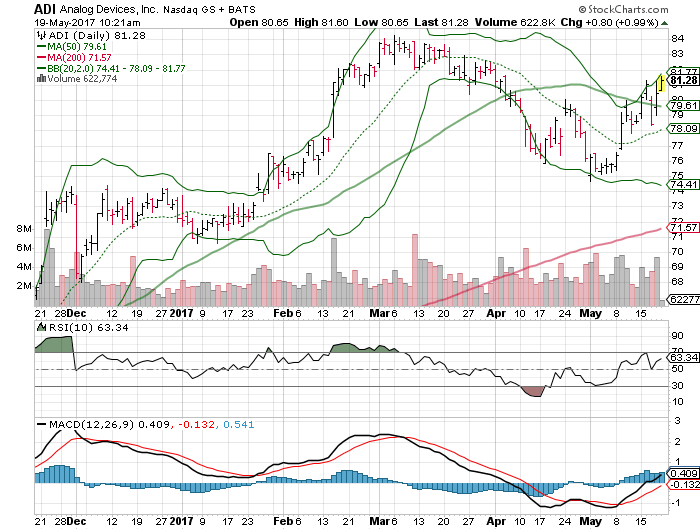 Some of the larger semiconductor stocks have had a rough go lately, but the smaller companies are gaining strength. Analog Devices is among the latter as the stock is trading 12% higher year-to-date and 46% higher over the last 12 months.
ADI stock is spending the day making a move above its 50-day moving average, which is a bullish development.
In addition, Analog Devices' 50-day is trading just above the 100-day, a sign that the intermediate-term outlook is strengthening. One more shift in the stock's trends that attracts the technical buyers right now is the fact that the 50-day moving average is transitioning into an ascending pattern. Based on our historical testing, this doubles the chance that ADI stock will continue its rally to a 2:1 probability.
Analog Devices will face some chart resistance as it heads towards $84 as this is where we saw shares top out in March. In addition, ADI shares will be approaching a technically overbought reading at this price as well.
With momentum building, the stock is more likely to continue its trend this time around with a price target of $90.
As of this writing, Johnson Research Group did not hold a position in any of the aforementioned securities.