Smarter men than I have noted that a successful long-term investment relies on demographic trends as much as a company's balance sheet or management. Shifts in shopping habits, population and technology are big drivers for some of the biggest names on Wall Street, from polestars like Warren Buffett to the next generation of traders like James Altucher.
As lives get longer, modern medicine becomes increasingly valuable to the elderly. China's middle class and cities are growing at breakneck paces. There are a lot of hungry people in the world creating massive strain on food supplies and significant inflation.
These are just some of the trends that define our current global economy, and thus define the stock market. It's not rocket science – just pay attention to the headlines, and then apply what you've learned Wall Street.
To show you what I mean, here are 7 demographic shifts under way in the global economy right now – and the investments that could prosper as a result.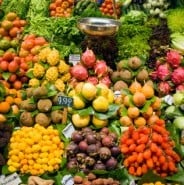 1. Too many people, not enough food. Agflation headlines abound these days. You know things are bad when it's seen as an improvement that India's food prices are up "only" 10% over the previous year. The shortage and subsequent inflation across everything from onions to palm oil to corn can only logically be fixed one way – by growing more food. That's where fertilizer powerhouse Potash (NYSE: POT), biotech seed giant Monsanto (NYSE: POT) and farm equipment icon Deere & Co. (NYSE: DE) come in – or the diversified Market Vectors Agribusiness ETF (NYSE: MOO). What's more, not only will higher crop yields reduce prices and feed more people, it is actually in the best interest of farmers to produce more. According to new data released to Congress by the University of Missouri this week, soaring food prices should result in record farm income during 2011. So growing more means selling more at higher prices.
2. Massive U.S. debt. Whether you are a member of the apocalyptic camp that predicts we will all be trading in gold bullion and canned goods by 2015 or whether you are just a regular Joe who sees evidence of rapid inflation (see item #1) and is looking to hedge their bets, precious metals make sense right now. Specifically, physical gold or silver investments like the SPDR Gold Trust ETF (NYSE: GLD) or the iShares Silver Trust ETF (NYSE: SLV) make sense. The bottom line is that as long as fear and inflation are moving up, gold and silver will too.