All eyes are on financials today as big-name banks Wells Fargo (WFC) and JPMorgan (JPM) release earnings. Despite the sector's strong start to 2013, though, volatility is expected to be high heading into the fall — at least according to Morningstar's recently released outlook for financial services stocks.
As the report put it:
"We expect a still-shaky macroeconomic environment around the world to result in volatility through the second half of the year. The European debt crisis remains somewhat unsolved, civil unrest is rising around the world, and central banks in the U.S. and Japan are taking the next steps in their unprecedented economic experiments."
The suggestion for investors: Pick your spots. Of course, I have an even better idea: Snatch up some funds so you can get exposure, but also protection from the sector's looming swings.
With that in mind, let's take a look at five of your best options.
Tried and True: ING Corporate Leaders Trust Series B


In light of Morningstar's concerns about financial stocks in the second half of the year, I have to start off with a conservactive pick. The ING Corporate Leaders Trust Series B (LEXCX) has only one financial stock in its 22 holdings, but it's Berkshire Hathaway (BRK.B) — Warren Buffett's personal conglomerate and one of the three financial services stocks Morningstar recommends in its report.
Owning LEXCX is like owning a mutual fund within a mutual fund. Between Berkshire Hathaway's insurance holdings as well as its equity investments in Wells Fargo, American Express (AXP) and U.S. Bancorp (USB), you'll get plenty of exposure to financial services plus all of the other great stocks it owns. With America's economy continuing to strengthen, this fund's holdings are positioned nicely to benefit from a recovery.
The fund has $1.3 billion in total net assets, charges just 0.52% annually and has zero turnover, making it extremely investor friendly. Very few mutual funds of any description can match its overall quality.
A Global Perspective: Prudential Financial Services Fund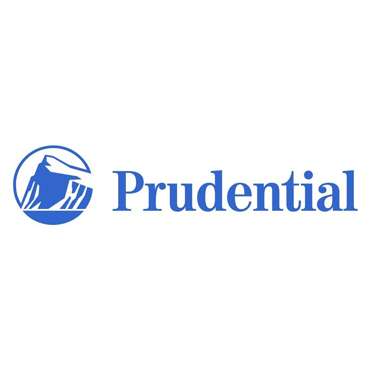 While it's clear European banks are having a tough time at the moment, there are countless countries around the world where financial services companies are thriving — including right here in the U.S.
Enter the Prudential Financial Services Fund (PFSAX), which has a total assets of $322 million invested in 47 stocks. The U.S., Switzerland, Canada, Brazil and the U.K. represent more than 65% of the overall portfolio.
Familiar names include Citigroup (C), UBS (UBS) and Canadian Imperial Bank of Commerce (CM). Banks account for 39% of the portfolio, insurance another 22% and other financials including asset management, the rest. It's consistently ranked highly by Morningstar, thanks in part to its annualized 10-year return of 9.8%.
If you're used to investing in generally cheaper exchange-traded funds, you might not like this pick's annual expense ratio of 1.41%. But considering Lipper says its performance is better than most financial services funds, I think you have to take the good with the bad.
Small and Powerful: Hennessy Small Cap Financial Fund


If you're looking to add some pop to your portfolio and financial stocks are your thing, you'll want to consider the Hennessy Small Cap Financial Fund (HSFNX). The fund is managed by David Ellison — the most tenured mutual fund portfolio manager in the financial services sector.
Ellison looks for companies whose market caps are less than $3 billion and have a quality management team in place, an uncomplicated business model, conservative lending habits, sustainable earnings growth opportunities, a low cost operating structure and an attractive valuation relative to the industry. Clearly Ellison's knows from experience that it pays to be picky.
Since the fund's inception in January 1997, it's achieved an annualized total return of 10.75%. In terms of industry allocation, 33% of the portfolio's 65 stocks are invested in thrifts and mortgage finance companies with another 29% in regional banks. The largest holding is Popular Inc. (BPOP) — the 36th largest U.S. bank holding company by assets.
In terms of fees, the annual expense ratio is 1.45%, which Morningstar considers above average. But once again, you take the good with the bad. Experience helps, especially when it comes to small-cap stocks.
Regionally Speaking: PowerShares KBW Regional Banking Portfolio


Some investors see regional banks as a good way to participate in the financial services rally, since you don't risk exposure to Europe. And regional banks have indeed outperformed the big banks year-to-date.
If you're a believer, the ETF that will do the trick is the PowerShares KBW Regional Banking Portfolio (KBWR), which seeks to replicate the returns of the KBW Regional Banking Index. One of its top three holdings is a favorite bank of mine — SVB Financial (SIVB) — which is based in Silicon Valley and focuses on entrepreneurial companies.
This is an equal weighted, float-adjusted ETF with a total of 50 holdings. Its annual expense ratio is a reasonable 0.35%. Most of the fund's performance has come in 2013, considering it has gained 17% year-to-date and 29% over the past 52 weeks.
To top it off, KBWR also has a decent 30-day SEC yield of 1.83% — not bad considering the PowerShares KBW Bank Portfolio (KBWB), which holds all the big banks, has a 30-day SEC yield of just 1.62%.
If Income's Your Thing: Market Vectors BDC Income ETF


For all you income-thirsty investors that are out there, we have an additional option. The Market Vectors BDC Income ETF (BIZD) is a collection of around 25 business development companies (BDC) investing and lending to private companies that tend to be below investment grade or not rated at all.
The private companies that borrow money from the BDCs generally do so at higher rates of interest, which allows the BDCs to pay high distributions. The 30-day SEC Yield for BIZD is 7.6%, which is much higher than most equity ETFs.
Of course, higher interest rates also come with the increased risk of loan delinquency. With that in mind, this is definitely not a fund for anyone simply trying to gain exposure to the financial services industry.
However, if you go in with your eyes wide open, this is a good way to supplement your income.
As of this writing, Will Ashworth did not own a position in any of the aforementioned securities.