When asked what I think of the stock market right now my favorite comment has been that we can argue all day about whether the market is full or overvalued, but we cannot even begin, under any scenario, to talk about the market being undervalued.
The S&P 500 is trading at 22 times trailing earnings and the Russell 3000 is at 18.2 times earnings (minus companies with negative earnings).
When you compare the rise in stocks to the rise in the U.S. economy over the past few years it is hard to make the case that stocks are a resounding buy.
For that reason it's important to be cautious when approaching the market with new money. This is especially the case for certain blue-chip stocks where dividend-related buying has pushed shares well above any rational estimate of the business value.
Bloated Blue-Chip Stocks to Ditch: Proctor & Gamble (PG)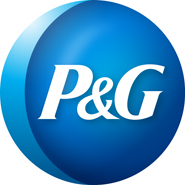 Proctor & Gamble (PG) is a great example of a blue-chip stock that should be avoided right now.
Granted, this is a fantastic company that makes stuff that almost all of us use every day. My wife's paper towel and tooth brush hoarding practices alone could probably keep them in business for decades, but PG stock is just too expensive relative to the value of the business.
The shares currently trade at 28 times earnings, which is just too high for a company that might grow earnings by a meager 8% over the next five years.
When I use the Graham valuation formula that values a company on a combination of asset values and earnings power I cannot come up with a price of more than $50 for the company.
That's more than $25 a share lower than today's price.
Bloated Blue-Chip Stocks to Ditch: Anheuser Busch Inbev (BUD)


The same is true of Anheuser Busch Inbev (BUD).
Although I prefer wine, my garage refrigerator is full of its products as my son favors Bud Light, my wife likes a cold Corona on a hot Florida day, and once in a great while, I will enjoy a Stella Artois.
If the SABMiller deal goes through they will dominate the world's beer market. That said, it is a good company but the stock is too expensive to buy right now.
The shares trade at 20 times earnings and the company will be fortunate to grow earnings at 5% over the next few years.
Using the Graham valuation model and some fairly aggressive assumptions I can't come up with a number much above $60 a share, which is just a little more than half the current stock price.
Bloated Blue-Chip Stocks to Ditch: IBM (IBM)


IBM (IBM) is another great example of a blue-chip stock I think investors should avoid right now.
It probably hasn't helped that Warren Buffett has been buying the stock, as it encourages investors to jump on the Buffett bandwagon and blindly buy whatever the Oracle of Omaha signals.
However, IBM has struggled to grow revenues and has propped up its share price by borrowing money to buy back stock for more than five years now.
IBM is hurt by slow global growth especially in emerging markets, and the dollar has not helped results much either as it does a significant percentage of its business outside the United States.
Although the price-to-earnings ratio looks attractive at 9.8 using my Graham-based calculation I come up with less than $70 a share, which is well below the current quote.
As of this writing, Tim Melvin did not hold a position in any of the aforementioned securities. He is the author of the Banking on Profits newsletter covering the community bank stock opportunity and the Deep Value Report that seeks out undervalued stocks that are likely to survive until they thrive and capture the value effect that has been proven to beat the market over time.
More From InvestorPlace