U.S. equities churned around the unchanged line on Thursday as investors await Friday's update on the health of the jobs market — which, in turn, will inform the odds of whether or not the Federal Reserve will actually raise interest rates in December for the first time since 2006.
In the end, the Dow Jones Industrial Average lost a fraction, the S&P 500 wafted down 0.1%, the Nasdaq Composite shed 0.3% and the Russell 2000 gained a fraction. Treasury bonds weakened, the dollar strengthened, gold lost 0.2% and crude oil fell 2.2% to close at $45.31 a barrel.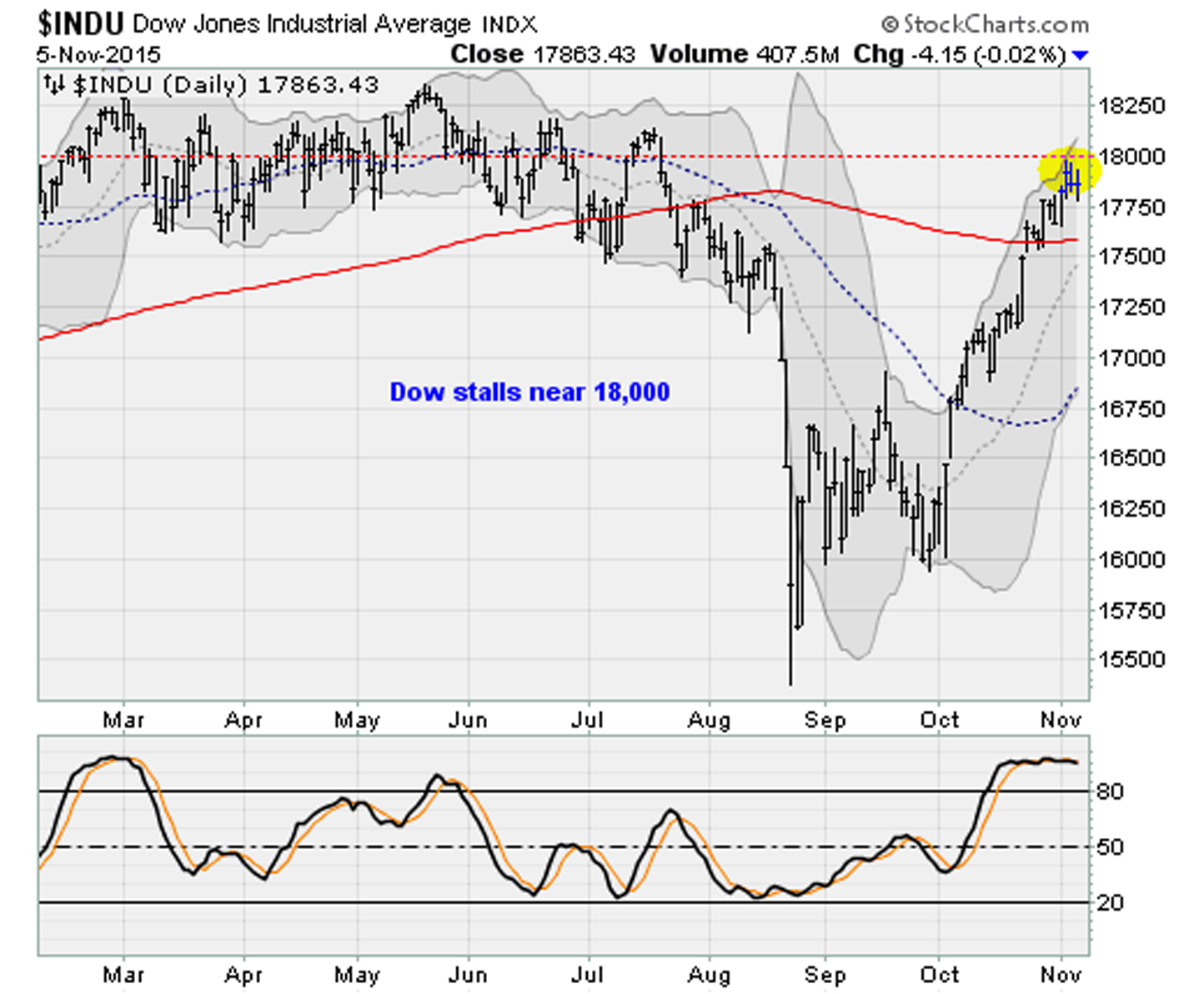 A number of earnings reports were in focus, with Facebook Inc (NASDAQ:FB) rising 4.6% thanks to a top and bottom line third-quarter beat, as well as solid ad revenue and user metrics. More than a billion people log into the service daily, which is pretty incredible when you think about it. Lot and lots of humble-bragging, political rants and game invites. Progress, I guess.
Overall, financials led the way with a 0.4% gain followed by consumer discretionary stocks. Ralph Lauren Corp (NASDAQ:RL) gained 14.9% after beating fiscal Q2 earnings per share estimates by 23% on strong margins as the company shrugs off the troubles hitting other luxury companies. Whole Foods Market (NASDAQ:WFM) fell 2.1% on a 12% miss on earnings per share estimates and a downgrade to forward guidance as profit margins were hit.
After the close, Walt Disney Co (NYSE:DIS) reported better-than-expected earnings of $1.20 per share (vs. the $1.17 expected) despite flat results from its studio division. Shares initially dropped in after-hours trading before recovering.
Ahead of the jobs numbers tomorrow, a number of Fed speakers were closely watched today. Overall, the tone was hawkish. Fed vice-chairman Stanley Fischer noted that once oil prices stop falling and the dollar stops rising, inflation could quickly hit their 2% target, adding these recent trends "can't go on forever."
Atlanta Fed President Lockhart added that the Fed intended to shift market expectations on a December rate liftoff with its October policy statement and has been successful. He added, however, that the rate liftoff decision remains a close call subject to incoming economic data. Small changes in the Fed's forecasts could prolong its near-zero interest rate policy into 2016, in his opinion.
The chart above shows how quickly December rate hike odds have increased in recent weeks.
For the jobs report: Analysts are looking for payrolls to expand by 190,000 with the unemployment rate falling to 5.0% — which would represent a return to the growth last seen in July.

Deutsche Bank economist Joseph LaVorgna warns against putting too much on tomorrow's numbers: The market and Fed officials tend to put a lot of weight on the last key pieces of data. That makes the November employment report released on Dec. 5 the critical factor as to whether the near-0% policy that's been in place since 2008 is about to end.
He notes that the index of leading economic indicators has taken a turn lower, raising the chances of a soft jobs report between now and the end of the year. The three-month annualized change has fallen to its weakest level since August 2012.
For now, uncertainty continues to reign in what feels like an unpredictable coin-flip outcome, not unlike the September 2013 surprise "no taper" decision from the Fed.
Anthony Mirhaydari is founder of the Edge and Edge Pro investment advisory newsletters. A two-week and four-week free trial offer has been extended to InvestorPlace readers.
More From InvestorPlace