Netflix, Inc. (NFLX) has been one of the more volatile stocks on Wall Street throughout the past year, but that volatility has, for the most part, shown a stubborn upward bias.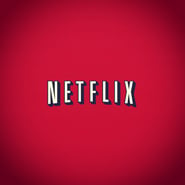 NFLX stock is up more than 145% year-to-date, making it the single best-performing stock in the entire S&P 500 Index.
But shares still aren't back to the all-time highs near $130/share we saw the month after Netflix's 7-to-1 stock split and just before China's stock market ate the pavement and dragged global equities down with it.
Now up 22% in the last month, the NFLX stock price is edging nearer to all-time highs, and it only needs another 7.6% push from yesterday's close at $120.22 to break past its $129.29 record.
Can we reasonably expect NFLX to rally to new highs?
NFLX Pros: Soros, Subscribers
A few near-term positive catalysts for shares of the streaming video company come in the form of George Soros and new subscriber numbers in Australia.
Hedge fund legend George Soros took a new position in NFLX stock in the third quarter, snapping up 317,534 shares at an average cost of $107.39. His investment of $34.1 million has already earned him about 12%, or $4 million.
Gurus like George Soros have their portfolios watched very carefully by institutional and retail investors alike, so if he continues to build his position, NFLX stock could rally with it.
A report earlier this week also noted that Netflix had already built its user base to 2.5 million people in Australia, despite just launching in the down under in March. The fact that it's caught on well so far in that region should bode well for NFLX going forward, as it aggressively expands into much more populous Asian countries.
NFLX Cons: Competition, Value
Despite Netflix's admittedly impressive subscriber growth in recent quarters, the one market force it hasn't had to combat too intensely is competition.
That's going to change.
NFLX is already being forced to alter the way it builds its content library, as more entrants into the market bid up the price of content and force Netflix to either pay more or become pickier about what content it acquires or retains.
Reports surfaced last week that Time Warner Inc. (TWX) may be looking to join the cartel of cable companies backing Netflix rival Hulu, which would hypothetically strengthen Hulu as a competitor. It's currently a joint venture between 21st Century Fox (FOXA), Disney (DIS) and Comcast (CMCSA).
Perhaps more importantly, it gives further credence to the idea that the aforementioned companies — which are responsible for the vast majority of traditional cable programming — are sick of NFLX stealing their business and may stop licensing their content to the streaming service entirely.
That's a longer-term risk, though. In the short-term, investors may simply realize that Netflix's multiple is a little too exuberant and that the stock is priced to perfection. It currently trades at 319 times earnings.
I'd caution investors not to rationalize that hefty multiple by pointing out that NFLX has historically traded at astronomical P/E ratios. That's not a sustainable, long-term trend. In fact, there's only one current publicly traded company that's routinely traded at hundreds of times earnings (or forward earnings) for the long-term.
That stock is Amazon.com (AMZN), and it's the exception, not the rule. And, especially now, as AMZN is leveraging Amazon Web Services to become consistently profitable, Amazon's 947 P/E is far more justified than NFLX's 319 multiple.
NFLX may very well maintain its momentum and break past its all-time highs. But the risk you take by buying in at these levels is not commensurate with the potential reward.
P.S. If there is, in fact, a publicly traded company (on a major exchange, no pink sheets) that's been trading at lofty multiples for as long as Amazon, please drop me a line, I'm curious!
As of this writing, John Divine was long AMZN stock. You can follow him on Twitter at @divinebizkid or email him at editor@investorplace.com.
More From InvestorPlace