When I am looking at stocks to buy for the long-run, besides finding strong balance sheets and financial statements, I attempt to find companies that I can't in my wildest dreams image not being a part of the world within the next 20 years.


For example, I can't image what would have to happen to make coffee irrelevant in the near future. When I find a "coffee" type of company, I buy them regardless of price, and continue to buy and plan to for a really, really long time.
The only reason I would stop buying these stocks is if I could image a world in which the company no longer exists.
Typically these are large-cap stocks that have been in business for decades, proving a strong track record of growth and dividend payments. But occasionally, a younger, industry game changer makes the list.
The combination of a few slower, more reliable growing stocks, strong healthy dividend payers, and a few go-to growth companies can make a very strong long-term portfolio, whether you're an investor with decades to go before hitting that ripe age of retirement or it's just a few years around the corner.
So let's take a look at three large-cap stocks to buy and own for the long run.
Large-Cap Stocks to Buy: Walt Disney (DIS)


Although I personally am not a fan of their amusement parks, Walt Disney (DIS) is at the top of my list of large-cap stocks to buy.
Currently many investors are saying DIS is a little expensive, trading at 22 times past earnings, as DIS is on the verge of releasing what could be the biggest blockbuster movie of all time and a true game changer for the stock with the new Star Wars movie.
But regardless of what happens with Star Wars, let's take a look at why Disney tops the list of large-cap stocks to buy today, tomorrow and anytime time you have extra money to invest.
When you buy DIS you are purchasing a company with stability, revenue reliability and long-term staying power due to the multiple business units Disney operates in. Having multiple business units is highly sought after because if one unit is struggling, the others can make up the difference. But even more than that, the harmony in which each unit leverages the success of the others makes Disney a one-of-a-kind organization.
From the outside the different units may all look like a random assortment of diverse businesses.
But Disney's ability to leverage network stations such as ESPN, ABC or the Disney Channel to promote other Disney-backed projects (think movies), which it can then incorporate into its theme parks, serves to increases merchandising, thus bringing it full circle to Disney's Television Group for new ideas.
This whole process also takes what would normally be a one-time and one product customer, turning them into a multiple product life-long customer.
Thinking of the long-term, if the Star Wars reboot or any other major Disney backed project turns out to be a bust, Disney should easily be able to survive. The company was ranked #11 on Forbes list of the "World's Most Valuable Brands in 2015," which gives it the strength to work through a few possible missteps, if they were to occur.
And did I mention Disney is the 30th largest company in the world based on market cap, making it one the largest, large-cap stocks?
Large-Cap Stocks to Buy: Altria (MO)


Some investors may have issues with buying "sin" stocks, but if you have no personal moral issue with owning the group, Altria (MO) should be on your list of large-cap stocks to buy and hold forever.
First off, the tobacco industry has easily been the best performing industry over the past hundred and ten years. A report from Credit Suisse detailed out the performance of all of the major American industries from 1900 until 2010.
The average industry returned $38,255 in 2010 for each dollar invested in 1900. The tobacco industry returned 165 times more than the average industry, or $6.3 million in 2010 for each dollar invested in 1900.
That is correct, $6.3 million!
This return has little to do with innovation in the industry, and lots to do with the fact that the industry is selling an addictive product.
But why Altria? Altria control 50% of the cigarette market in the U.S., and owning the top dog in any industry is usually a good move. Altria also boasts a nearly 4% dividend yield, which has a track record of being paid for more than four decades.
Furthermore, Altria's owns nearly 30% of SABMiller (SBMRY), you know another big player in another industry that sells an addictive product.
While depending on the possible SABMiller merger with Anheuser Busch Inbev (BUD), Altria may no longer own part of a beer maker; the fact remains, Altria has a solid history, strong (maybe even stronger depending on what happens to the SABMiller stake) balance sheet, a healthy dividend and is the #1 operator in hands down the best-performing industry over the last century.
Large-Cap Stocks to Buy: Netflix (NFLX)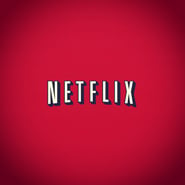 Netflix (NFLX) continues to change the way the world accesses content. Netflix not only began the "cord-cutting" conversation, but it has been the pioneer of offering content to viewers at their convenience, even way back when it was just a DVD service.
Furthermore, the ability to stream content over the Internet has expanded the capabilities of the entertainment industry as a whole and Netflix is the leader in that realm.
But, since Netflix is a go-to growth stock, let's take a look at the actual growth: At the end of the most recent quarter, domestic streaming membership came in at 43.18 million, up from 37.21 million the same time last year, while international streaming jumped from 15.84 million to 25.98 million.
That is year-over-year growth of 16% domestically and 64% internationally. It's estimated that there are currently 116 million TV households in the U.S. and 43 million of them have Netflix.
First off, the current domestic streaming figures alone prove that in order for Netflix to succeed, cord-cutting is not necessary. Second, with less than 50% penetration rate in the U.S., there is still room to grow domestically.
The even greater market opportunity, however, is internationally: With only 25 million international subscribers and the estimates indicating there are over 1.55 billion worldwide TV households, Netflix could grow international subscribers 50%-plus YoY for years to come.
So regardless of whether you believe "cord-cutting" will occur in mass in the coming years, Netflix can survive either way. At only a few bucks a month, the convenience of the offering makes it an affordable add-on to standard cable.
Furthermore, the market opportunities abroad, while costly at first, represent a greater potential for investors and makes Netflix one of the best growth large-cap stocks to buy.
As of this writing, Matt Thalman owned shares of Walt Disney, Altria and Netflix. Follow him on Twitter at @mthalman5513.
More From InvestorPlace