It is hard to find anyone who does not have an opinion on crude oil prices these days. Some believe it's going to bounce back to $79. Others say $10. Some say solar energy will take over and oil will be free. Others think the Saudis and Iran will go to war and oil prices will grow to $200 a barrel.
I'm terrible at predictions so will refrain. I do know that some of the calmer, more experienced observers like the CEOs of Chevron (CVX), Conoco Phillips (COP) and Saudi Aramco all think oil will be higher in 2016.
T. Boone Pickens is still predicting $70 next year, but admits that while he is usually right on direction, his timing can be off.
I do know that many oil-related stocks were clobbered this year, falling 50% or more, but a price reversal could appreciate crude oil prices by several multiples of today's share price.
Rather than lay up and play safe, I am going with the "Babe Ruth" approach to stock picking and looking for three stocks with the potential for enormous returns, albeit with considerable risk involved.
If you buy these, keep your positions small. If we are right, we make a bunch of money; if we are wrong, we only lose a bit of money.
Crude Oil Stocks to Buy: WPX Energy (WPX)


WPX Energy (WPX) is an exploration and production company with most of its properties in the Piceance Basin of the Rocky Mountain region, but it also operates in the Williston Basin in North Dakota and the San Juan Basin in the southwestern United States.
WPX also just closed an acquisition that gives it a large presence in the Permian basin in Texas and New Mexico. The Company has raised a lot of cash to carry it through the downturn by selling equity, preferred stock and debt in the last year.
Although it has pushed to make crude oil more of the production, it is still only 22% of total output, so they are more leveraged to natural gas prices at this point.
Most of fourth quarter production is hedged at over $85 a barrel for oil and $4 for gas. For 2016, roughly two-thirds of WPX's anticipated oil and natural gas production is hedged at $61.70 per barrel and $3.63 per for gas.
If it can survive until oil prices climb higher again then this stock could easily and quickly triple in value.
Crude Oil Stocks to Buy: Tidewater (TDW)

Tidewater (TDW) is the largest provider of supply vessels and marine support services to the oil and gas industry in the world. They have 289 vessels and eight remotely operated vehicles globally.
While there is very little new activity, the simple truth is that there are still wells running offshore and someone has to get crew and supplies out to them. In many cases that someone is Tidewater. Day rates are falling but overall utilization rates are still at 78% in a weak market. The company is focusing on cost control, and I fully expect them to cut or eliminate the dividend payment soon.
Any reduction of elimination-related weakness to the dividend would offer an excellent entry point. Business will not get measurably better until oil prices improve, but when it does the stock could recover a lot of the ground between here and the highs of 2014, which would be a huge return for shareholders.
Crude Oil Stocks to Buy: Drilling (DO)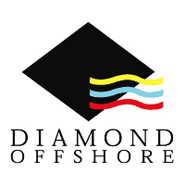 The most intriguing long-ball opportunity for me is Diamond Offshore Drilling (DO), a contract driller with 35 offshore drilling rigs operating globally.
It faces the same problems everyone else does, but DO has an ace in the hole as it is 51% owned by Loews Corporation (L), which pretty much functions as the holding company for the Tisch Brothers.
Diamond's newfound focus on cost control has put the company in better shape than its competitors, and DO was actually profitable in the third quarter. When asked about offshore drilling, Loews CEO James Tisch told analysts:
"Since the start of this down cycle, I've been asked is offshore drilling coming back. My answer is an unequivocal yes. By some estimates, offshore oil production supplies up to 30% of the world's oil. This is a significant percentage that cannot be replaced by conventional onshore drilling or shale production. I believe that the lack of drilling now will sow the seeds for an oil price recovery later."
If he is right, DO stock could easily triple when the offshore market improves
As of this writing, Tim Melvin was long WPX and TDW.
More From InvestorPlace