If you have been tracking stock ratings and reports from Wall Street analysts for any length of time, you'd quickly find out that analysts just love staying on the buy-side of things.
Here's a quick stat to help you get a grip on this. According to a
recent FactSet Market Insight
, as of Dec. 31, 2015, analysts rated 50% of the
S&P 500
components a "buy," 44% a "hold" and a paltry 5% a "sell."
It becomes clearer how much they love the buy-side when even rating a stock a "hold" is viewed pretty negatively by the market.
So it stands to reason then that when analysts say to sell a stock, it's a huge bearish indicator — one that investors should absolutely be aware of.
To that end, here are the five S&P 500 stocks that carry the highest percentage of analysts sell rating as of the end of 2015. These positions are still pretty much the same as of this writing, so investors beware — there is some significant bearish sentiment on these stocks right now.
Wall Street's Most Hated Stocks: #5, VeriSign, Inc. (VRSN)


VeriSign (VRSN) is an Internet security and domain name registry service provider — and it is the fifth most hated stock in the S&P 500. As of Dec. 31, 11% of analysts rated it a buy, 56% rated it a hold and 33% saw it as a sell.
VeriSign holds a strong position in its industry, has been consistently growing revenues for the past half-decade and sports a healthy long-term outlook.
However, Zacks Investment Research makes some points as to probable reasons why analysts hate VRSN stock. Here's a quick take from Zacks, which rates the stock a hold.
"The negative impact of search engine adjustments on domain monetization and increasing operating expenses related to marketing remain the primary headwinds in the near term. Further, significant competition from AT&T Inc. (T), Verizon (VZ) and Akamai Technologies, Inc. (AKAM) in the NIA segment remains a major concern."
Wall Street's Most Hated Stocks: #4, Clorox Co (CLX)


Clorox
(
CLX
) is a consumer staples staple that produces a laundry list of home goods, including its namesake bleach brand.
As of the end of 2015, 6%, 61% and 33% of analysts rated CLX stock a buy, hold and sell, respectively.
Clorox actually had itself a stellar 2015 in terms of revenue and earnings growth. In fact, it's not really all that clear why Wall Street is so bearish on CLX.
Clorox's products are household names in the U.S. In fact, about 80% of its revenue comes from brands that own either the largest or the second largest positions in their respective markets. Moreover, Clorox has a consistent habit of beating analysts' estimates.
But analysts have hated it for a while nonetheless.
For instance, in 2013, Barclays said product development at the time would not affect long-term growth for CLX stock. Credit Suisse downgraded because of weak growth in certain categories, rising competition and rising raw material costs. But since then, revenues have only been on the rise.
In absence of any tangible explanation, it's fair to say analysts just love to hate Clorox.
Wall Street's Most Hated Stocks: #3, Consolidated Edison, Inc. (ED)


Consolidated Edison (ED) is an energy utility company serving New York City and several other surrounding areas.
As of the end of 2015, no analyst rated ED stock a buy, 67% of analysts rated it a hold, while 33% of analysts had a sell rating on Consolidated Edison stock.
Like the first two stocks on this list, Consolidated Edison revenue had been on a decline for the trailing-12-month period as of the end of 2015 third quarter. Moreover, the company missed analysts' earnings and revenue estimates compiled by Zacks for the third quarter of 2015.
In addition to that, analysts at Zacks have given some more material insight into why this stock is so hated by Wall Street. In a recent report, Zacks said, "disruption in wholesale energy markets, fluctuating weather patterns and stringent utility regulations could be detrimental to growth" for Consolidated Edison stock.
These are some important areas investors should look into before investing in ED stock.
Wall Street's Most Hated Stocks: #2, Diamond Offshore Drilling Inc (DO)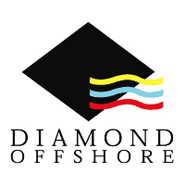 Diamond Offshore Drilling
(
DO
) is, like many energy stocks, suffering from the continued plunge in oil prices.
As of Dec. 31, 2015, Diamond Offshore Drilling had just 6% of analysts rating it a buy, 50% rating it a hold, while 44% of analysts had a sell rating on it.
Diamond Offshore drilling has also been seeing its revenues decline with falling oil prices.
Analysts at Cowen revealed another issue with Diamond Offshore Drilling, other than falling oil prices, on Monday. The analysts say they "see oversupply for offshore rigs and vessels lasting through 2018 or perhaps longer if commodities remain depressed."
In other words, even if oil prices take a turn higher now, it would still take up until 2018 for offshore rigs and vessels to stabilize.
Suffice to say, there aren't many compelling reasons to invest in Diamond Offshore Drilling.
Wall Street's Most Hated Stocks: #1, Transocean Ltd (RIG)


Transocean Ltd (RIG) is an offshore drilling contractor for oil and gas wells, and business is bad. Falling oil prices have curbed demand for RIG's services, and Transocean has plummeted as a result.
Falling oil prices are even worse for offshore drillers, who depend on oil companies for their revenues. When oil declines, energy companies necessarily tighten their wallets, resulting in smaller contracts for offshore drilling companies.
The effect of this is obvious, and unless oil prices take a sharp turn, Transocean stock has a pretty dim outlook.
Analysts are unsurprisingly negative. As of Dec. 31, 2015, RIG stock had just 7% of analysts giving it a buy rating, 34% had a hold rating on it, and a whopping 59% of analysts said to sell the stock.
As of this writing, Craig Adeyanju did not hold a position in any of the aforementioned securities.
More From InvestorPlace