New numbers from the website OpenSecrets.org, which dubs itself the "center for responsive politics," suggest that e-commerce giant Amazon.com, Inc. (AMZN) nearly doubled its lobbying spend last year, dropping $9.4 million in 2015 to nudge lawmakers into their corner.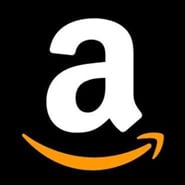 In 2014, AMZN "only" spent $4.9 million on its lobbying campaigns, according to the website.
Why the big difference?
Drones: Important to AMZN Vision
In 2014, the all-encompassing Amazon.com spent $4.74 million on lobbying, while its subsidiary, Amazon Prime Air, dropped $200,000 to get the ear of D.C. policymakers. Last year, AMZN spent just over $9 million on lobbying while Amazon Prime Air shelled out $320,000.
While it's clear that Amazon Prime Air, the name for AMZN's futuristic drone delivery service, is becoming a bigger priority, I wouldn't be surprised if some of that $9 million was also designated for lobbying on behalf of drones.
After all, Amazon has already spent millions building out its drone technology, which AMZN hopes to promote as yet another perk for Amazon Prime members, who, for $99/year, currently receive free two-day shipping on qualified items, as well as access to its streaming video and music services, among other perks.
InvestorPlace Feature Writer Dan Burrows detailed in December why he thought drones could be a long-term tailwind for AMZN stock. Drone delivery should help lure Amazon Prime members, who do more than haul in billions in membership fees:
"…Prime customers annually spend five times as much as non-members on the site. Other research shows that the longer they're Prime members, the more they spend.

And yet as popular as Prime may be, there's still tremendous room for growth. Analysts guess that the majority of AMZN customers haven't signed up for Prime yet.

One Wall Street analyst figures that every million new Amazon Prime members could add a 1.5% gain to total revenue."
Pretty impressive figures. But in order for drone delivery to be a selling point, it's got to be legal. Currently, the Federal Aviation Administration must approve each drone flight and AMZN can only deliver via drone if the drone is within the operator's line of sight — pretty restrictive.
But AMZN investors should realize that drones aren't just some gimmicky way to court Prime members: they play into the company's grand vision to become a delivery powerhouse and compete with current fulfillment partners FedEx (FDX) and UPS (UPS).
Methinks that might be why, according to the New York Times, Amazon is also lobbying for longer trucks and a closer business relationship with the United States Postal Service. Last year Amazon bought a fleet of branded trailers in a move to build out its in-house distribution network, and just this month AMZN struck a long-term deal with Air Transport Services (ATSG) to lease 20 767s for five-to-seven-year periods.
While I consider the airplane-leasing deal in particular to be the company's most ambitious move yet against FedEx and UPS, drone delivery wouldn't just help Amazon catch up to those two global delivery heavyweights, it would differentiate Amazon from them, which is even more important.
Last Word on AMZN
Honestly, in an age where companies like Facebook (FB) throw down $19 billion on WhatsApp — a software company with hardly any revenues — spending $9.4 million to lobby Washington on a fascinating and unique part of your business is a great investment.
In fact, as an AMZN stock owner myself, I'd be shocked (and a little disappointed) if Amazon didn't nearly double its lobbying spend again in 2016. Right or wrong, that's the way the game is played, and a controversial, potentially game-changing technology like drones might not be able to truly take flight without a little nudge.
It's good for shareholders that Amazon is beefing up its efforts here, and with the FAA's new commercial drone regulations coming later this spring, expect Jeff Bezos & Co. to be listening intently when they're announced.
As of this writing, John Divine was long AMZN. You can follow him on Twitter at @divinebizkid or email him at editor@investorplace.com.
More From InvestorPlace