Facebook Inc (FB) stock has been an incredible performer over the last year, jumping 33% during a time where the S&P 500 actually fell by 3%.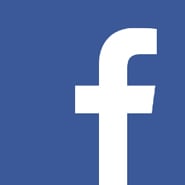 But with over 1.5 billion monthly active users and Facebook shares now trading at 87 times earnings, one has to wonder: Is Facebook stock overvalued? Where can the company look for growth?
Sure, FB is still growing users at a faster pace than Twitter Inc (TWTR), which is extremely impressive since Facebook is five times larger than Twitter. Decelerating user growth, however, seems inevitable at this point; there are only so many people in the world, and efforts to bring poorer parts of the world online are progressing slowly.
There is one massive market with huge potential that Facebook has yet to penetrate. That market, of course, is China.
Zuckerberg Knows FB Needs China
Mark Zuckerberg knows that China is the single biggest opportunity still on the table for Facebook. If Facebook entered China, FB stock would go absolutely bonkers. China has a population of 1.4 billion, and 668 million of them are online.
As the population grows, and the percentage of Chinese that are online grows, that number should grow impressively year after year. In 2010, "just" 450 million Chinese were online.
If half of China's online population gets on Facebook, that's 334 million new users. That would boost Facebook's MAUs by 20% overnight.
This isn't lost on Zuckerberg, who's wooed China's bigwigs for some time now. A recent Quartz article outlined the ever-friendlier dialogue between the FB CEO and China: Last year, he met with China's President Xi Jinping as well as China's Internet czar. He's given long speeches in Mandarin in the country, has met with the Chief Minister of Propaganda and China seems to be warming to him, ordering negative comments about Zuckerberg to be removed from social media.
Of course, that's the flip side of the coin: To get into China, Facebook will have to make major compromises. Compromises that Alphabet Inc (GOOG, GOOGL) and Twitter have refused to make, and compromises that would frankly put Facebook's brand at risk.
Since the Chinese government wants to keep an eye on its people, Facebook would have to condone and support Internet censorship in a major way. There's no chance we will see Facebook in China if the company doesn't create what Quartz calls a "Great Firewall" that censors any and all content deemed inappropriate by the government. The Quartz article explains what this might look like:
"Chinese users might still be able to friend individuals outside the country, but be restricted from seeing some of their posts or creating pages the whole world could see."
The concept of being complicit with censorship and oppression merely so Zuckerberg can add additional billions to his already absurd fortune doesn't appeal to me. Sure, individual investors who own FB stock might benefit, but there's no telling what the backlash might be from current users if Facebook stoops low enough to cooperate with China.
Think about this, the most chilling consequence of a world where Facebook is actually granted full access to China. Says Quartz:
"When authorities demand Facebook share information about the location or posts of an activist, a journalist, an outspoken scientist, or a local whistleblower, for example, Facebook will have to comply, or risk being blocked. And when that activist or journalist is punished, Facebook will be responsible."
I'm all for making a buck, and I consider FB stock an attractive long-term investment, even without China in the picture. But I couldn't live with myself knowing I was a stakeholder in a company that facilitated Big Brother-esque surveillance … surveillance that will likely lead to the murder or inhumane treatment of people who fight for truth and freedom halfway around the world.
Not for all the money in the world, Mr. Zuckerberg.
As of this writing, John Divine had no positions in any of the stocks mentioned. You can follow him on Twitter at @divinebizkid or email him at editor@investorplace.com.
More From InvestorPlace