The best defense for any market is to have a long-term diversified portfolio. But for traders, first timers, investors with extra dry powder to invest or those adjusting to more conservative asset allocation, a bit of market timing is not necessarily a bad thing.
This is especially true for those who are risk averse. Right now, we have a very overvalued market. Corporate earnings are not coming in terribly well this quarter.
As such, I think those looking for more risk-averse investment can really only consider three sectors, represented by these three exchange-traded funds.
ETFs, of course, are themselves diversified because they often hold many different securities. If a few of them fail, they won't take down the whole gang.
Safe ETFs to Buy: Utilities SPDR ETF (XLU)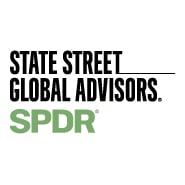 Dividend Yield: 3.3%
Expenses: 0.14%
The Utilities SPDR ETF (XLU) is about the safest place you can be right now in ETFs. Utility ETFs offer numerous all-weather advantages, as was demonstrated earlier this year. Every other sector was flashing red, based on their technical charts, yet utilities was the only sector whose chart remained in fine shape and held up during the correction.
Utility ETFs are great for investors because they have fairly reliable cash flow. Most providers are regional monopolies. Thus, they know how many customers they have, how much they will consume and what they can charge per energy unit. Utilities manage this fairly predictable revenue against fairly predictable expenses, paying out what they can as dividends.
Even an occasional warm winter or cool summer isn't going to change things much. Thus, it's no surprise that the XLU has returned nearly 15% YTD and yields a fine 3.27%. It's a great place to stash your money and even invest for the long term.
Safe ETFs to Buy: iShares S&P US Preferred Stock ETF (PFF)


Distribution Yield: 5.9%
Expenses: 0.47%
If you are seeking higher yields in ETFs, then the iShares US Preferred Stock ETF (PFF) is a great choice.
Preferred stocks are, theoretically, de-linked from the major indices. That's because these are stocks issued by companies that tend to be very solvent, from whom earnings are not that important to their ability to pay dividends.
For a preferred stock to truly get in trouble, the underlying company has to experience severe liquidity issues — to the point where they are suspending their common dividend. If the preferred then gets suspended, there's even bigger trouble. Yet most of the companies that issue preferred stock in PFF are world-class companies.
Many of them are financial companies, and that can make some people nervous. However, the likelihood of another breakdown in the global financial system like we had in 2008 is remote. It trades in a very tight range and yields 5.88%.
Safe ETFs to Buy: Central Fund of Canada Limited (USA) (CEF)

Yield: 0.08%
Expenses: N/A
Finally, we have the best precious metals play out there in Central Fund of Canada Limited (USA) (CEF). This isn't an ETF exactly, but it is a fund that only holds physical gold and silver in a 2-1 ratio. While the market is not on solid footing, precious metals are holding their value, and we've seen silver pop a bit this year, after lagging gold for some time.
With CEF, you get both gold and silver, so even if one falls, the other may rise, giving you a nice hedge either way. It isn't terribly volatile, and should the market really get hit, this is likely to increase. If you set a stop loss in the event of a big market rally, you'll also limit your losses.
With the S&P 500 flat so far this year, and CEF up 31%, the choice seems obvious.
As of this writing, Lawrence Meyers did not hold a position in any of the aforementioned securities.