Closed-end funds, a tremendous fund-type has rolled around in recent years. Choose any form of investment, asset class and level of diversification … a CEF can get you involved in just about any form of security that exists.


Close-ended funds are better than mutual funds. You don't have to worry about the closing price because you can trade a CEF instantly.
The disadvantage to closed-end funds is that their expense ratios may be high compared to their exchange traded fund cousins — around 1.45%. However, because we are looking at high-yield, closed-end funds, that expense becomes less important.
Here are three of the best CEFs to choose from.
High-Yield Close-End Funds: Guggenheim Enhanced Equity Income Fund. (GPM)


Expense Ratio: 1.88%, or $188 per $10,000 invested
Dividend Yield: 12.4%
Guggenheim Enhanced Equity Income Fund. (GPM) is a "buy-write" fund that purchases securities and then sells call options against those securities.
It wants broad exposure to the equity markets through stocks and ETFs. The options are either out of the money or at the money, and usually are for a single month contract, although others can be used. The fund collects dividends on the equities it holds to enhance returns.
Buy-write funds don't always do so well, even in bull markets. Take note: This CEF offers higher yields and returns as it uses leverage.
Thus, the fund borrows against up to 30% of its holdings, in order to generate those returns. This borrowing is in the form of senior-level securities, which includes bank borrowing by the CEF, or issuance by the fund of notes, commercial paper or other forms of debt.
High-Yield Close-End Funds: Liberty All-Star Equity Fund (USA)

Expense Ratio: 1.03%
Dividend Yield: 9.5%
The Liberty All-Star Equity Fund (USA) is a mixed fund that jams five different managers together — three in value oriented strategies and two in growth — to form this large-cap CEF.
Hey, five heads are better than one.
The fund is rebalanced often, has a quarterly payout and it body slammed the S&P 500 to shame in 2013, by beating it in total return. It returned 33% that year, and that was still ahead of the index, which was on fire.
This CEF is diversified, with over 140 holdings, and only 17% of assets are in the top ten holdings. These are all big names with the average market cap being about $71 billion, and average five-year earnings per share growth of 11%. The fund has a goal of distributing 7.9% of its net asset value each year.
High-Yield Close-End Funds: Cohen & Steers Limited Duration Preferred and Income Fund (LDP)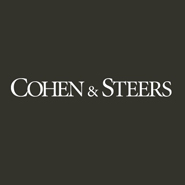 Expense Ratio: 1.61%
Dividend Yield: 7.7%
The Cohen & Steers Limited Duration Preferred and Income Fund (LDP) is one of my favorites. I am a big fan of preferred stocks because these issues offer exceptional safety and comparatively generous yields.
They trade more like bonds, in a tight trading range, so there tends to be very little risk of losing your capital. However, they provide yields that are like junk bonds without the risk that those same bonds have.
Companies provide preferred stock issues to finance operations, but without diluting shareholders. The big risks are 1) company solvency and 2) interest rates moving higher very quickly to compete with preferred yields. Neither of these are a problem with this CEF.
This closed-end fund holds preferred securities in huge companies like General Electric Company (GE), U.S. Bancorp (USB) and JPMorgan Chase & Co. (JPM). These are all high-yield issuances, with yields from 5.1% on up to 8.69%, which translates to a yield of 7.7%.
Lawrence Meyers is the CEO of PDL Capital, a specialty lender focusing on consumer finance. As of this writing, he did not hold a position in any of the aforementioned securities. He has 20 years' experience in the stock market, and has written more than 1,200 articles on investing. He also is the Manager of the forthcoming Liberty Portfolio. Lawrence Meyers can be reached at TheLibertyPortfolio@gmail.com.