In a direct challenge to Hyundai Motor Co (HYMTF), Tesla Motors Inc (TSLA) is setting up shop in South Korea just as the nation's most popular car brand is pushing out greener vehicles. It's going to be a slow build, however, not an invasion.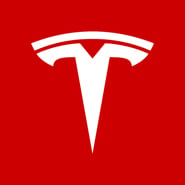 Tesla listed four new positions on its website seeking salespeople and engineers, Bloomberg reports. It's also look for a recruiter for the country and has registered its corporation. The plan, according to Bloomberg. is to open an office in Seoul.
International expansion has long been held as necessary if Tesla is to succeed. A number of European companies are more eco-friendly than the U.S, and of course, China is the world's largest car market.
But Hyundai needn't panic just yet. It's an open question whether TSLA can compete with the world's established automakers because of their vast scale, sourcing operations and — most importantly — experience.
Still a Sideshow for TSLA Stock
Hyundai earlier this year debuted the Ioniq compact hybrid, and the early reviews are favorable. Hyundai's targeting the same market that supports the Toyota Motor Corp (ADR) (TM) Prius, but it also gives eco-minded drivers yet another option instead of Tesla.
And it's just getting started. Hyundai and Kia Motors Corporation (KIMTF) intend to add 28 eco-brand vehicles to their lineups over the next five years or so. That could form a bulwark against Tesla making inroads in South Korea and beyond.
It's good news that the company is pursuing its ambitions in the country, but at the same time it can't afford to spread itself too thin. Much is hanging on the auto company's ability to deliver the highly popular Model 3 on time.
In that regard, international expansion of this kind we see in South Korea is really a sideshow when it comes to TSLA stock. It does, however, buy Hyundai — and Kia — on notice.
As of this writing, Dan Burrows did not hold a position in any of the aforementioned securities.
More From InvestorPlace