One of the great things about being a patient investor is that your big moment will come.
A market correction will take down stocks by 10% or more; or a stock you've got your eye on will fall 10% or more due to some overblown concern.
There's a lot of pressure by know-nothing pundits who think you should always be 100% invested. I disagree. You should always have some level of cash available to take advantage of selloffs.
The returns you'll see by getting in at a good price will likely outweigh the opportunity costs of having cash on the sidelines.
Here are 10 stocks to consider buying if they fall 10% or more.
Stocks to Buy: Apple Inc. (AAPL)


Current Price: $97
Buy It At: Under $90
Apple Inc. (AAPL) has been taking a beating ever since its last quarterly results. There is reason to be concerned, since AAPL relies on the iPhone for about 70% of its revenues.
The company needs to diversify that revenue stream and not rest on its laurels. A 10% decline in the stock, however, would put it just below $90.
At that point, AAPL becomes ridiculously cheap for a long-term position, especially considering its cash position.
Stocks to Buy: Realty Income Corp (O)


Current Price: $65
Buy It At: Under $60
Realty Income Corp (O) is the granddaddy of the monthly dividend payment. This solid REIT has over 4,600 real estate holdings, almost 250 commercial tenants and nearly $13 billion invested in the sector.
It has properties in almost every state and every industry. It is exceptionally well-managed, and has cash flow to support its 3.7% dividend. It is also trading near all-time highs.
While buying it here for a long-term horizon seems just fine, if it falls into the high-$50s, then you grab it and run.
Stocks to Buy: Wynn Resorts, Limited (WYNN)


Current Price: $100
Buy It At: $90
Wynn Resorts, Limited (WYNN) may have seen the bottoming of its Macau business.
The casino sector was expecting big things from Macau, but just after investing billions of dollars over there, the Chinese government started cracking down on corruption and scared away the high rollers.
Things appear to be turning around, however. WYNN is hovering around $100 after coming off a low around $60. It is volatile enough that it could easily drop back to $90 or less in a heartbeat.
I would buy it at $90, sell some at $100 and hold the rest for the long term.
Stocks to Buy: AT&T Inc. (T)


Current Price: $40
Buy It At: $36 or below
AT&T Inc. (T) may seem like an odd choice to include, because the chances of generating a big long-term capital gains with it are unlikely. AT&T isn't really growing earnings in a big way, but it pays a big dividend of 4.7%.
The stock is just over $40, and broke out of a trading range that had topped at $38. If the stock falls 10% to $36 or below, I would buy it.
It has a long-term floor because the company is in fine shape, but you have a shot at both a nice dividend and a 10% capital gain if you buy on a dip.
Stocks to Buy: Lowe's Companies, Inc. (LOW)


Current Price: $78
Buy It At: Now!
Lowe's Companies, Inc. (LOW) delivered blockbuster earnings in the last quarter. It has a robust business and it appears that competition from online bigwig Amazon.com, Inc. (AMZN) isn't going to hurt its sales.
Professionals are shopping at Lowe's, too, so it isn't just consumers that like walking the endless aisles. LOW stock trades at 26 times earnings, along with an impressive 16% annualized growth rate, very strong free cash flow and a brand name known around the world.
I would pay for LOW stock at this level as it is, but if you can get in for 10% cheaper or less, then you've got a great long-term hold.
Stocks to Buy: Walt Disney Co (DIS)


Current Price: $98
Buy It At: Now! (Or under $90 if you can)
Walt Disney Co (DIS) is one of my favorite choices as a long-term stock. I think buying it here at $98 is just fine, but under $90 would be a steal.
Look, Disney has enough content to last it for decades. Marvel continues to drive the studio side and will for a very long time, since there are over 5,000 characters to be exploited.
Star Wars has been resurrected, and has now been introduced to a whole new generation. Disney has always been the go-to for family entertainment, toys, games, movies and TV (ABC and ESPN).
What's more, it has great leadership with Bob Iger, free cash flow pumping out billions of dollars each year and profits galore.
Stocks to Buy: Alphabet Inc (GOOG, GOOGL)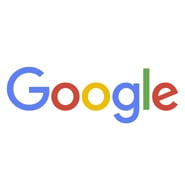 Current Price: $720
Buy It At: $648
Alphabet Inc (GOOG, GOOGL) has proven that, even though advertising makes up most of its revenue, that it is one of the most effective digital billboards in existence.
Having essentially conquered the search engine, one might expect that it will conquer just about anything it decides it wants to conquer. It has tons of money to do so, plenty of cash flow, and is hunting around for new forms of revenue with its venture capital arm.
It also has so much money that if it isn't generating new revenue fast enough, it can just buy out some other growing company.
At $720 per share, a $72 drop in the stock price would present an opportunity.
Stocks to Buy: Exxon Mobil Corporation (XOM)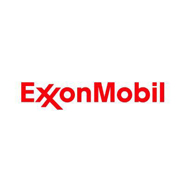 Current Price: $90
Buy It At: $81
Exxon Mobil Corporation (XOM) may have seen a near-term bottom as oil prices cratered. However, it is possible it could revisit the $81 range on a market correction, or if oil tumbles again.
That is a very realistic possibility. You must have energy exposure in your portfolio. Although I prefer diversified exchange-traded funds, I also like the cream of the crop, and that means XOM.
It also has such diverse operations and a strong balance sheet that it has survived the worst oil crash in 20 years. You have to put your chips with the leaders when times are bad.
Stocks to Buy: Visa Inc (V)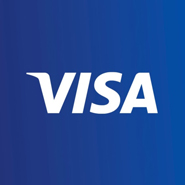 Current Price: $78
Buy It At: $70
Visa Inc (V) is trading around $78, but if it fell to $70, I would be a buyer.
That's because Visa is one of just a few credit card providers, which makes it part of an oligarchy. That means that, while it will fight for share with the other gorillas, new entrants are highly unlikely to appear in the sector.
What's more, Visa and other cards have finally been permitted to enter the Chinese market, which should bring it even more business. It is a company that generates lots of cash, has a solid foundation and would make a great core holding.
Stocks to Buy: Ashford Hospitality Prime Inc (AHP)


Current Price: $14
Buy It At: Now!
Ashford Hospitality Prime Inc (AHP) has been going through a difficult proxy fight, but at the same time, it received a buyout offer of $20 per share. The stock is hovering around $14, which seems to suggest that the market is skeptical that a deal will happen.
I disagree.
Two-thirds of the voters in the recent proxy count withheld support for the directors, suggesting that shareholders would like to see some changes in how management operates. With an activist investor trying to take over the company and sell it, and a $20 deal in hand, there's no reason for the stock to be at $14.
Not only would I buy it now, but I'd buy more on a 10% decline.
As of this writing, Lawrence Meyers was long AHP, WYNN, DIS and AAPL.