After making a new all-time high following earnings on July 28, shares of Facebook Inc (NASDAQ:FB) have been mired in a trading range.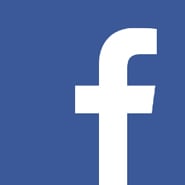 Although FB stock has made two consecutive new all-time closing highs the past two trading days, the magnitude of the breakout has been certainly underwhelming.
I look for Facebook stock to encounter short-term resistance and pull back towards the $116 level over the coming weeks.
As the chart below shows, FB stock made a fresh all-time intraday high of $128.33 following earnings, only to retreat and close some 3 points lower at $125. Since then, FB stock has pretty much ground sideways. This failure to convincingly break out many times signals a short-term top in the stock.


Click to Enlarge
While FB stock has made two new consecutive all-time closing highs the past two days, it is important to note that the breakout most certainly was lacking in enthusiasm.
Indeed, the breakout was characterized by not one, but two Doji. This rare double Doji pattern is indicative of a battle between the bulls and bears in FB stock, with a potential inflection point developing. Given the previous move was a rally in FB, the likelihood of the next move is to the downside in Facebook stock.


Click to Enlarge
As an options analyst, I use implied volatility (IV) as both a market timing and trade structuring tool. With FB IV now at the lowest levels of the year, complacency has certainly reached an extreme.
The previous instance IV was at the current trough valuations marked a significant short-term top in FB stock price, as seen in the chart below.


Click to Enlarge
So with FB stock showing signs of fatigue from a technical standpoint and with option prices (IV) so cheap, a straightforward long put play makes sense to me.
FB Stock Trade Idea
Buy FB Sept $125 puts at $2.85 to open.
These are the regular monthly options that expire September 16. While normally preferring spread trades, with IV at such low levels I think selling option premium here isn't warranted on a risk/return basis.
The maximum risk on the trade is the premium paid of $285 per contract. The option premium is only 2.25% the price of FB stock ($2.85/$125.26), so not much of a pullback would be needed to get these puts moving.


Click to Enlarge
The risk profile for a 10 contract position is shown below.
As of this writing, Tim Biggam did not hold a position in any of the aforementioned securities. Anyone interested in finding out more about option-based strategies or for a free trial of the Delta Desk Research Report can email Tim at tbiggam@deltaderivatives.com.
More From InvestorPlace