When the GDP shrinks from quarter to quarter and is predicted to be adjusted lower, or when you hear that more people got laid off than hired last month, you may think consumer stocks wouldn't be the best sector to look at.
You'd be wrong.
Ironically, consumer spending was up in Q2. What's more, it is a consistent solid, but the moderate rise in spending doesn't threaten inflation or Federal Reserve intervention. That's good news because the markets like predictability, and slow and steady wins the race on Wall Street.
That's why these seven consumer stocks are worth your attention. They have been the outliers of growth in a market that doesn't have many growth options left.
There's no specific sector that's doing better than another, but these are the top companies in their respective sectors and each is well ahead on the growth curve.
7 Consumer Stocks That Are Worth Your Attention — Amazon.com, Inc. (AMZN)
Amazon.com, Inc. (NASDAQ:AMZN) is a pretty easy choice from any perspective. The company continues to blow earnings out of the water, which is unusual considering AMZN's history.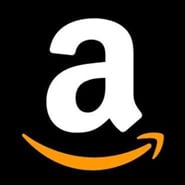 Founder and CEO Jeff Bezos has always been focused on pumping revenue back into new business ideas, rather than bolstering AMZN's bottom line. But now, he is doing both.
Some of the business divisions within AMZN are getting to the scale that they're bringing in huge amounts of revenue. For example, the Amazon Web Services (AWS) division evolved out of AMZN's need for massive amounts of computing power to run its business. Management decided that its excess capacity with a reliability rating of five 9s (99.999%) could be valuable for customers who wanted an established cloud services firm.
AWS is now a $10 billion business on its own. From excess capacity, AMZN had the vision to build a $10 billion business in a handful of years. That's an example of what makes AMZN compelling.
7 Consumer Stocks That Are Worth Your Attention — Cable One Inc (CABO)
Cable One Inc (NYSE:CABO) is a domestic cable multi-service operator that focuses on secondary markets and rural areas in 20 states across the Midwest, West and South.

This is a sector that's usually the last place larger cable companies look to compete since these areas have low population density, which makes it tougher to turn a profit with a company that's built a cost structure around high-density populations.
And, the strategy seems to be working — CABO just reported Q2 revenue and earnings, and both beat estimates by a comfortable margin.
The other advantage these core markets share is the fact that it's tougher to "cut the cord" (i.e., get rid of cable) in smaller towns and rural areas since mobile signals aren't as reliable as they are in cities. Plus, since its internet is on its cable system and there are a few competitors, anything streaming customers want is available through CABO.
7 Consumer Stocks That Are Worth Your Attention — Ulta Salon, Cosmetics & Fragrance, Inc. (ULTA)
ULTA Salon, Cosmetics & Frangrance, Inc. (NASDAQ:ULTA) does a very good job of describing the unique niche it has built as a "big box" beauty care juggernaut.


This chain has become the one-stop shop for beauty products for scores of Americans. With a selection of over 20,000 products from 500 different brands, it is a magnet for people looking for a mascara refill or a full salon makeover.
ULTA has the perfect mix of size, convenience and availability to create its own value for beauty product consumers.
And, this doesn't even take into account its rapidly-growing online presence. ULTA has been focusing on building this part of the brand, and it's working. In Q1, online sales were up 56% over the same quarter the previous year, and in Q2 online sales were up 40%.
The stock is up 40% year to date, with plenty of upside left.
7 Consumer Stocks That Are Worth Your Attention — Home Depot Inc (HD)
Home Depot Inc (NYSE:HD) has been doing well for quite a while, up almost 350% in the past 5 years. Year to date, the stock is slightly ahead of breakeven at 3.6%, which means there has been some consolidation after its long, successful run.


But, the conditions that have made HD so attractive are still in place — a slow growth economy where home sales remain low, and new homes and offices continue to be built while cash is cheap.
This also means homeowners are more interested in upgrading and improving their current properties, rather than going through the challenging approval process to sell an old house and buy a new one.
Both trends make HD a winner moving forward. Commercial and residential builders are a solid customer base, and consumers are showing up more often. That's a combination that will keep HD chugging along for years to come.
7 Consumer Stocks That Are Worth Your Attention — J M Smucker Co (SJM)
J M Smucker Co (NYSE:SJM) is one of those companies that you don't really think about too often.


That's what makes it so surprising that SJM probably owns many of the brands you buy every time you go to the store: Folger's and Dunkin Donut coffees, Milk Bone and Nature's Recipie dog foods and snacks, Pillsbury, JIF, Crisco and White Lily.
Its stable of brands are the perfect mix for a not-too-hot-not-too-cold economy. Consumers are looking for solid reliable brands and are willing to pay a few cents more to get consistent quality. Plus, SJM has enough higher-end brands to lure more price-elastic buyers. Its lines of natural dog foods and its serious move into organic foods is paying off.
In its most recent quarter, SJM stock revenue was up 25% and net sales were up 5%. Its recent acquisition of Big Heart Pet Brands (Milk Bone, Kibbles n' Bits, and Meow Mix, among others) has opened up another complementary market to its human food brands.
7 Consumer Stocks That Are Worth Your Attention — Vail Resorts, Inc. (MTN)
Vail Resorts, Inc. (NYSE:MTN) may not come to mind immediately when thinking of consumer spending. But the fact is, this vertically-integrated luxury travel company is perfectly built for a market where wealthier consumers are looking to find memorable holidays or vacation homes, all in one stop.

MTN runs Vail, Breckinridge, Keystone and Beaver Creek ski resorts in Colorado, as well as most of the stores, restaurants and hotels. It also does the same in Lake Tahoe at Heavenly, Northstar and Kirkwood, and it operates two mountains in Park City, Utah as well as slopes in Minnesota, Michigan and Wisconsin.
Also remember that ski resorts are very popular even when there's no snow on the slopes. Mountain bikers, hikers and other outdoor enthusiasts visit these types of resorts all year round. In that vein, MTN also owns two resorts in the Grand Teton National Park, as an agent of the U.S. Park Service.
Vail Resorts is in a prime position to continue this growth heading forward.
7 Consumer Stocks That Are Worth Your Attention — Constellation Brands, Inc. (STZ)
Constellation Brands, Inc. (NYSE:STZ) is a pretty innocuous name, to be sure, and it would be hard to figure out what this company does if you didn't already know.


Would you believe STZ is the No. 3 beer company in the U.S.? Well, it is. STZ owns brands such as Corona, Modelo, and Pacifico. Constellation also has a wine division that operates world-famous brands such as Robert Mondavi, Kim Crawford and Clos du Bois. Its smaller liquor division manages the brands SVEDKA vodka, Black Velvet Canadian whiskey and Casa Noble tequila.
STZ has been around since 1945 and now operates 100 brands in 100 countries, with 40 manufacturing facilities throughout the world.
Alcoholic beverages are always a solid choice since consumers never stop consuming, regardless of whether times are good or bad. STZ's price points are perfectly suited to the price-conscious consumer that still wants a distinctive brand.
STZ stock is up nearly 20% over the past six months, partially on the news that STZ bought U.S. craft brewer Ballast Point for $1 billion in the past week. Let the good times roll.
Louis Navellier is a renowned growth investor. He is the editor of five investing newsletters: Blue Chip Growth, Emerging Growth, Ultimate Growth, Family Trust and Platinum Growth. His most popular service, Blue Chip Growth, has a track record of beating the market 3:1 over the last 14 years. He uses a combination of quantitative and fundamental analysis to identify market-beating stocks. Mr. Navellier has made his proven formula accessible to investors via his free, online stock rating tool, PortfolioGrader.com. Louis Navellier may hold some of the aforementioned securities in one or more of his newsletters.