Amazon.com, Inc. (AMZN) has reported that sales from this year's Prime Day topped last year's total by a staggering 60 percent.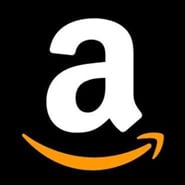 Most retailers are terrified of Amazon's growth and disruption, but Home Depot Inc (HD), Ulta Salon, Cosmetics & Fragrance (ULTA) and O'Reilly Automotive Inc (ORLY) aren't sweating it.
Home Depot Inc (HD): Hands-On Amazon Alternative
Each of these three stocks has something unique about its brick-and-mortar business that serves as an Amazon repellent. HD has successfully thwarted AMZN's intrusion in several ways.
First, HD sells a lot of extremely large items that are difficult to ship efficiently in small quantities.
In addition, HD's customer base tends to be very hands-on. HD shoppers prefer to get a feel for what they are buying for their homes in-store rather than relying exclusively on photos and customer reviews.
Finally, HD is no slouch itself when it comes to e-commerce. In fact, HD operates one of the 10 largest e-commerce businesses in the U.S. based on revenue.
With a delayed Millennial housing boom only beginning, HD's market looks poised to deliver long-term growth in coming years. The retail giant is one of few that have delivered impressive 20%-plus revenue growth in the face of competition from Amazon.
Ulta Salon, Cosmetics & Fragrance (ULTA): On-Site Expertise
ULTA has also figured out a way to offer in-store customers something that AMZN cannot: interactive experts. ULTA shoppers often like to try different makeup styles and brands while shopping. They can also get instant, personalized feedback and advice from in-store experts.
According to Piper Jaffray analyst Stephanie Wissink, the experts are "floating artists and sales people who can talk intelligently about a beauty trend who aren't (commissioned) to sell you a specific brand."
Clearly, customers enjoy the in-store ULTA experience. The retail stock's bottom line reflects that success. Last quarter, ULTA delivered 23.7% revenue growth and an impressive 38.8% e-commerce growth.
In addition, the company is collecting valuable data on its 18 million Ultamate Rewards members. ULTA is learning about shopping habits and constructing personalized sales messages. It seems to be embracing the best of both the in-store and online retail environments.
Clearly, not even AMZN can slow the company down.
O'Reilly Automotive Inc (ORLY): Undisruptable
ORLY and its rivals AutoZone, Inc. (AZO), Advance Auto Parts, Inc. (AAP) and Genuine Parts Company (GPC) may have out-Amazoned Amazon when it comes to distribution.
Roughly two-thirds of ORLY's sales go to professional auto repair buyers. These buyers don't want parts in 24 hours or even in one hour. They want parts now. Otherwise, they will be sitting around the garage losing money.
The "big four" auto parts suppliers have distribution networks set up around the country that can typically deliver parts in about a half hour. It would be very difficult for AMZN to do it any better.
For larger customers like car dealerships and do-it-yourself customers who can afford to wait until the weekend, AMZN's free shipping can likely undercut ORLY's prices. However, discount online auto parts stores like RockAuto.com have been around since the late 1990s. If these online retailers haven't hindered ORLY's growth, why should Amazon? Once again, it seems there is very little for Amazon to disrupt.
Of the "big four" auto parts retail stocks, ORLY has the best annual earnings growth over the last five years (25.4%). It also has the highest projected annual earnings growth over the next five years (15.4%).
In April, ORLY reported 10% revenue growth for Q1. Shareholders shouldn't be concerned that AMZN will be taking away that growth anytime soon.
As of this writing, Wayne Duggan had no positions in any of the stocks mentioned.
More From InvestorPlace