Small-cap stocks have been one of the best performing sectors of the year, even better than the big indices. Their growth isn't coming from massive stock buybacks either — it's real growth. You remember that, right? Expanding markets, increasing market share, improving margins?
This growth isn't dependent upon 0% interest rates or $40 a barrel oil. It's not about slicing and dicing derivatives to keep earnings growing without top-line growth.
We've found seven top flight small-cap stocks to buy that will continue their winning streak for quite a while longer.
While the economy isn't setting the world on fire, it is expanding, albeit glacially. If that pace picks up, it will be even better for these small caps. But even with subdued growth, these stocks have already proven themselves more than capable in weak markets.
If you don't have a position in small-cap stocks yet, one or two (or three) of these are worthy representatives of uptrending sectors.
Heavy-Hitting Small Caps: Primo Water Corporation (PRMW)


Market Capitalization: $313.15M
Year-to-Date Gain: 50%
Primo Water Corporation (NASDAQ:PRMW) is becoming an increasingly common site at various supermarkets, home improvement and big retailers these days.
PRMW stock is up 50% year to date because it's becoming so familiar: It's the #1 brand for water coolers, both for residential and commercial use.
Primo Water is in a key niche, selling purified water. With tight budgets, local municipalities are working hard to maintain their aging water infrastructure. And it doesn't take many more stories like the Flint, Michigan water scandal to make everyone a bit skeptical of their water supply.
Second, because of Primo's simple delivery, or self-serve units, it doesn't take on the costs of traditional brick-and-mortar businesses. It rents some space in high-traffic stores and directly delivers to homes and offices for a premium.
It recently released its second-quarter earnings and the numbers tell the story: Margins are expanding. Income tripled. Adjusted Ebitda increased almost 40%. And net sales continue to rise.
Heavy-Hitting Small Caps: DRDGold Ltd. (ADR) (DRD)

Market Cap: 363.5M
YTD Gain: 430%
DRDGold Ltd. (ADR) (NYSE:DRD) is a South African-based gold miner and a world leader in surface gold tailings retreatment. Okay, so what does that mean?
Well, it takes sand dams and "slime" from older mining operations and reprocesses them with new technology that can recover far more gold (the tailings) from the mined waste. It's similar to the new oil drilling technologies that can recover reserves from old wells that were impossible to retrieve with older technologies.
Since these operations are high volume and low risk, the margin on the gold is higher than average. They don't have to maintain mines or employ scores of miners.
If you haven't picked a gold stock for your portfolio yet, this would be a strong choice. Given the global economic mess we're in, gold is only going up in value for many months to come. DRD is up a stunning 430% year-to-date and still has plenty of legs.
Heavy-Hitting Small Caps: Casella Waste Systems Inc. (CWST)

Market Cap: $395M
YTD Gain: 60%
Casella Waste Systems Inc. (NASDAQ:CWST) is an "old school" waste company with a "new school" approach to business.
Started in Vermont with one truck in 1975, Casella now operates from Pennsylvania to Maine. And it has developed a unique niche in the industry by staying ahead of the curve regarding recycling technologies. It is the leader in zero-sort (aka "single source") recycling, food waste solutions and closed-loop recycling.
It also developed a "SEED" Program for municipalities that turns waste treatment plants into more of an asset than a liability, improving the economics and the environment.
This win-win approach to waste management has rewarded CWST with a 60% run in 2016.
And judging by its numbers that were reported in late July, CWST is continuing to grow organically (pardon the pun). Adjusted operating income was up 42%, Ebitda was up 13% and revenues also increased.
Heavy-Hitting Small Caps: NexPoint Residential Trust Inc (NXRT)


Market Cap: $414M
YTD Gain: 52%
NexPoint Residential Trust Inc (NASDAQ:NXRT) is a residential real estate investment trust building and manages multi-family housing in the Southeast.
Its properties are focused on delivering well-appointed apartments and housing for the price sensitive middle-income market.
This is a beneficial market to focus on since these are basically the future homeowners who are waiting for banks to get back to loaning money to regular folks again.
The Southeast is also one of the fastest growing regions in the U.S., meaning there are a lot of people coming and looking for housing before deciding what they really want to do.
Both trends are very bullish for NXRT.
NexPoint stock is throwing off a solid 4.2% dividend at current prices. If you set up a dividend reinvestment plan, you can sink all that back into more stock over the years.
But don't think there's no growth potential — NXRT stock is up 55% this year.
Heavy-Hitting Small Caps: Intrawest Resort Holdings Inc (SNOW)

Market Cap: $564.6M
YTD Gain: 81%
Intrawest Resort Holdings Inc (NYSE:SNOW) is a self-described mountain resort, adventure and real estate company. It operates primarily through the Rockies and Canadian Rockies, with resorts in West Virginia, Vermont and Ontario.
And thanks to mountain biking, grass skiing, zip lines and other outdoor pastimes, ski resorts have transformed into mountain resorts. Expanding the operating season by almost nine months. That means more revenue opportunities.
SNOW has a collection of top-tier properties in strategic markets, and it also owns and operates North America's premier heli-skiing service, CMH.
SNOW's real estate sector builds, runs and manages the resorts and facilities at each of its locations, forming a strong, integrated business model with cost controls up- and downstream.
Intrawest stock is up more than 80% so far this year, and we're not even to ski season yet. Don't wait until it cools off to get this hot stock.
Heavy-Hitting Small Caps: Cryolife Inc (CRY)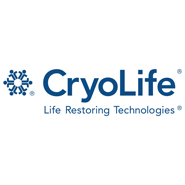 Market Cap: $550.65
YTD Gain: 44%
Cryolife Inc (NYSE:CRY) sits comfortably inside of a medical equipment niche. It began in 1984 using low temperature preservation of heart valves for repair and reconstruction for children born with heart defects. Since then, it has expanded its products and capabilities and its products have been used in over 100,000 patients at this point.
The medical profession is conservative about new technologies. Understandably, it prefers a sure thing to an interesting thing, especially surgeons. There are enough risks in cardiovascular surgery without adding to them with untested equipment and materials.
Because CRY has been around so long, its brand is an assurance that its products are up to the tasks that surgeons require.
The Affordable Care Act, which encourages proactive treatments to help patients avoid major surgery or transplants, tacks on a very compelling growth story.
And it doesn't hurt that the stock is up more than 40% this year already, with plenty of headroom left.
Heavy-Hitting Small Caps: Omega Protein Corporation (OME)

Market Cap: $532.1M
YTD Gain: 10%
Omega Protein Corporation (NYSE:OME) is 103 years old. And yet it has largely avoided the spotlight with the general public — and most investors — over that time. Well, no longer.
OME provides the food and supplement industry with products for use in human and animal foods, as well as supplements. If you've ever seen enriched bread or wheat on an ingredient label, or the added glucosamine or Vitamin D in dog food, it's likely enriched with products from OME.
While people skew on the side of skepticism when it comes to genetically modified foods, they're very accepting of nutritionally modified foods for both them and their pets. That's the strength of this sector. The animal market is already expanding significantly and broader acceptance in the human market means increasing demand.
From a business model perspective, this is the ideal way to grow its business. OME is simply producing in greater quantities and improving margins and efficiencies through the expanding economies of scale.
Louis Navellier is a renowned growth investor. He is the editor of five investing newsletters: Blue Chip Growth, Emerging Growth, Ultimate Growth, Family Trust and Platinum Growth. His most popular service, Blue Chip Growth, has a track record of beating the market 3:1 over the last 14 years. He uses a combination of quantitative and fundamental analysis to identify market-beating stocks. Mr. Navellier has made his proven formula accessible to investors via his free, online stock rating tool, PortfolioGrader.com. Louis Navellier may hold some of the aforementioned securities in one or more of his newsletters.