There comes a point when even the bluest of blue chips starts to, for lack of better words, look a little less blue. At various times, Enron, Lehman Brothers and Kinder Morgan Inc (NYSE:KMI) were all considered unassailable blue-chip stocks. Now two of three are out of business and the third is still repairing its image with investors after having to slash its dividend last year.
Imagine if you had been depending on these former blue-chip stocks to fund your retirement. In the case of Enron and Lehman, you would have seen your entire investment vanish, and in the case of Kinder Morgan, you would have seen your dividend income slashed by 75%.
Not all fallen blue chips are basket cases or — as with Enron — outright frauds. But the fact is that, in a dynamic economy, some companies are better at navigating change than others. And blue-chip stocks that are past their prime tie up funds that might be better invested elsewhere.
So with no more ado, here are seven blue chips you're better off leaving behind.
Blue-Chip Stocks to Sell: The Coca-Cola Co (KO)


It's rare for me to argue with the investment wisdom of the Oracle of Omaha. Warren Buffett's track record speaks for itself, and he can call scoreboard on just about every investor living today. That said, I'm going to start with one of Buffett's largest and longest-held holdings, global soft drink leader The Coca-Cola Co (NYSE:KO).
Coke is an iconic company. In fact, I'd rank its logo alongside that of McDonald's Corporation (NYSE:MCD) as the most valuable and recognizable logo in the world. And Coke is without equal when it comes to marketing and distributing sugary soft drinks.
There's just one problem with that: No one drinks sodas anymore, or at least they're drinking a lot less of them. I'm no bastion of healthy eating. I have a sad addiction to Whataburger that will eventually kill me. But I drink a lot less Coke than I used to, and I'm not alone. Soda consumption fell to a 30-year low in the United States last year and shows no sign of improving.
Shrinking companies can be wildly profitably investments if bought at the right price, as tobacco stocks have proven. But Coca-Cola, at 25 times earnings, just isn't quite cheap enough to justify holding. Better to dump it and move on.
Blue-Chip Stocks to Sell: PepsiCo, Inc. (PEP)


Along the same lines, I'd recommend dumping PepsiCo, Inc. (NYSE:PEP). If the world's largest soft drink company — Coca-Cola — with the most recognizable brand in the world can't get any sales momentum, then what possible hope does an also-ran like Pepsi have?
Pepsi is a little more diversified than Coca-Cola in that it gets a large chunk of its sales from salty snack foods via its Frito-Lay brands. But that's really not much of a selling point.
The trend towards healthy eating that send soft drink sales into reverse over the last 11 years hasn't hit potato chip or salty snack consumption nearly as hard. But I expect that it eventually will. Anecdotally, I've noticed that my children and their friends eat a lot fewer chips than I did as a kid. That doesn't bode well for the future of the industry.
Pepsi has been around for a long time and has changed its product mix pretty substantially over the decades. I have no doubt that, ten years from now, PepsiCo will get a smaller percentage of its sales from fizzy sugar water and empty calories and will get more from healthier options.
But those transitions can be brutal to wait through, and PepsiCo is priced like a blue chip at 31 times earnings. This is a stock better left behind.
Blue-Chip Stocks to Sell: Yum! Brands, Inc. (YUM)


Following our junk food theme, another stock you should probably leave behind is Yum! Brands, Inc. (NYSE:YUM), the parent of KFC, Taco Bell and Pizza Hut, among others.
Now, I admit that I have been known to frequent the Taco Bell drive through window on nights when I'm up late. But traditional fast food is no longer a growth business. In fact, it's becoming a major target of health activists … as well as labor activists calling for a higher minimum wage. So domestically, the entire industry has the potential to get pinched in a major way. Slowing revenue growth and rising labor expenses is a toxic combination.
Of course, YUM is mostly an emerging market story, rather than a U.S. story. More than 60% of its revenues come from emerging markets, with most of that coming from China. And that's where the story gets worse. China was Yum!'s primary growth engine … and now that growth engine is starting to sputter.
It seems that the movement towards healthier eating is not simply a Western phenomenon. As incomes rise in China, Chinese diners are opting for healthier choices as well. Some high-profile health scandals in China didn't help matters either. Sales growth has been hard to come by for the last four years.
Furthermore, Yum! isn't cheap, trading at 27 times earnings. That's a lot to pay for a company on the wrong side of a major trend change in eating habits. Dump Yum! and move on.
Blue-Chip Stocks to Sell: Procter & Gamble Co (PG)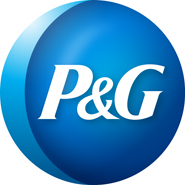 Procter & Gamble Co (NYSE:PG) is one of the oldest and most respected blue-chip stocks in America. Its brands include Head & Shoulders and Pantene shampoos, Gillette razor blades and Crest toothpaste among many, many others. It's hard to go a day in your life without using at least one Procter & Gamble product.
Yet PG's size has actually been working against it in recent years. The company has been focusing on shrinking its brand portfolio to boost profitability. But because its focus has been on shrinking, management's attention has been diverted away from growth plans, and they've missed some emerging trends that they should have been in front of.
As an example, look at razor blades. Gillette Mach 3 and other high-end blades are a high-margin business for PG. And then the whole "hipster beard thing" happened. More men are growing facial hair or taking longer between shaves. PG can't really control that. But they can at least defend their market share, and they've done a terrible job of that in recent years.
Perhaps due to the lingering effects of the 2008 crisis and recession, men have become more frugal with their razor blades, switching to traditional single-blade safety razors or to cheaper upstarts like Dollar Shave Club. Well, Dollar Shave Club was just purchased by Unilever plc (ADR) (NYSE:UL), PG's biggest global competitor. That's bad for Gillette's competitive position.
PG also isn't cheap, trading for 23 times earnings. It might make sense to return to PG once management is done downsizing the company. But for now, this is an old blue-chip stock that is looking past its prime.
Blue-Chip Stocks to Sell: Altria Group Inc (MO)


The strength in tobacco stocks like Altria Group Inc (NYSE:MO) in recent years has been nothing short of mind-blowing. Tobacco stocks have spent most of the past several decades trading at deep discounts to the broader market, which makes sense. Tobacco is an industry in secular decline. In following the general trend towards healthier living, I don't see non-smokers picking up the habit any time soon.
Yet investors have been so starved for yield that they've bid up the prices of most tobacco stocks to ridiculous levels. Today, the stock yields just 3.4%, or below the yield of many real estate investment trusts, utilities and other traditional income plays. Altria also trades for 23 times earnings … and remember, this is a no-growth company that has been in gentle decline for decades.
Yes, Altria is a blue-chip company, arguably the best-run tobacco company in the business. But being a great tobacco company is a little like being a great buggy-whip manufacturer after the invention of the car. It's still a business in decline.
There is a price and yield at which I would consider Altria again. Companies in slow decline can make great investments if purchased cheaply enough. But at a 3.4% yield, you're simply not getting paid enough to justify holding this stock.
Blue-Chip Stocks to Sell: AT&T Inc. (T)


Here's a question for you: Can you name a single person in your life, other than perhaps a young child, that doesn't already own a smartphone?
Yeah, me neither. And that's a problem for big telecom firms like AT&T Inc. (NYSE:T). The mobile market is completely saturated. That's bad for equipment makers like Apple Inc. (NASDAQ:AAPL) and Samsung (OTCMKTS:SSNLF), but it's worse for service providers like AT&T. At least Apple and Samsung benefit from rounds of upgrades every couple of years. With phone service, you're only likely to pick up new customers by aggressively competing on price. Service is a commodity product where price is the primary driver.
And it's not just cell service. AT&T's other businesses are looking saturated as well. The pay TV market has been modestly shrinking as customers push back against high cable bills and "cut the cord" in favor of cheaper alternatives like Netflix. And cash-strapped Millennials are likely to skip out on home internet service as well, relying on public Wi-Fi or on their phone's data plan for their connectivity needs.
None of this means that AT&T will be going out of business any time soon. But it does mean that growth will be tepid at best.
At the right price, that would be ok. But AT&T yields just 4.5% and trades for 19 times earnings. That's simply too much to pay for a slow-growth company in a commoditized business.
Blue-Chip Stocks to Sell: International Business Machines Corp. (IBM)


Finally, I'm going suggest you dump another one of Warren Buffett's favorite, "Big Blue" International Business Machines Corp. (NYSE:IBM). Buffett has always shied away from the tech industry because he admits that he doesn't understand it. And I can sympathize. It's a volatile business where you see creative destruction at its finest.
But Buffett really should have taken his own advice and steered clear of this tech dinosaur. IBM's business is essentially crumbling around it as cloud competitors like Amazon.com, Inc. (NASDAQ:AMZN) and Microsoft Corporation (NASDAQ:MSFT) have crowded into its enterprise territory.
How bad is it?
Bad. IBM has seen its sales decline for 17 consecutive quarters … and counting.
Stop and think about that for a minute. IBM is in its fifth year of declining revenues. You would think that the comparable sales from the previous year would be so bad that IBM couldn't help but show at least a little growth. But no … sales continue to shrink.
IBM is growing its cloud business and is having some success on that front. But it's no longer the dominant name it once was, and Amazon and Microsoft have a large head start. If you own this former blue chip, dump it.
Charles Sizemore is the principal of Sizemore Capital, a wealth management firm in Dallas, Texas. As of this writing, he was long KMI.