Something incredible is happening in the oil business: People are (sort of) going back to work. The number of active rigs drilling new wells in the U.S. has risen each of the past ten weeks and now stands at 447, according to the Baker Hughes Rig Count Index.


Click to Enlarge While still 75% below the level seen in 2014 when oil cost over $100 per barrel, it's the strongest indication yet that the worst may be over for the drillers.
Falling oil prices have forced the industry to change the way it operates, rationing supply by slowing production and moth-balling all but the most promising wells. In addition, bankruptcies and asset sales have concentrated firepower into strong hands.
The resulting shift means some projects are now economic with oil in the low $40s, and forward guidance on recent second-quarter earnings calls suggests some industry executives are hinting at a potential up-cycle into 2017.
According to Franks International NV (NYSE:FI) CEO Jeff Bird:
"We are beginning to see some green shoots and key unconventional plays in the U.S. onshore business suggesting that the worse maybe behind us. We expect to see an increase in the international activity by mid-2017 as governments look to replenish some of the loss revenues with lower risk projects. Similarly, we would expect shelf and shallow-water activity to file a suit in mid to second half of 2017."
Investors apparently agree with his view, having voted with their wallets this year to lift the sector 13.8%, compared to 6.3% for the S&P 500 Index.
If you believe what Bird is selling, then depending on your own risk tolerance, these three energy exchange-traded funds provide exposure with varying degrees of risk and reward.
ETFs to Buy: SPDR S&P Oil & Gas Exploration & Prod. (ETF) (XOP)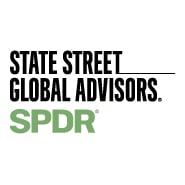 Expenses: 0.35%
Investors looking to maximize operating leverage within the energy sector should focus on the SPDR S&P Oil & Gas Exploration & Prod. (ETF) (NYSEARCA:XOP). It's a cap-weighted portfolio of 58 companies with an average one-year beta of 1.69, meaning this group tends to move 1.69 times more than the broader market.
When oil and equities in general move higher, these stocks rise even faster. Here's why: As oil prices rise and pumping rates increase, fixed costs can be distributed over higher per unit volumes, driving margin improvement on the incremental barrels. Ultimately, this causes earnings to accelerate. It's what analysts mean when they speak of "operating leverage."
Investors have already begun placing their bets on this group, clearly taking the same side as the tempered Mr. Bird. XOP is up 19% YTD and shares outstanding have tripled since 2014. Holdings include well-known E&P names like Chesapeake Energy Corporation (NYSE:CHK), Devon Energy Corp (NYSE:DVN) and EOG Resources Inc (NYSE:EOG).
When all the easy oil is drilled and production starts to slip, prices will have to rise to incentivize drilling and this group will benefit disproportionately.
ETFs to Buy: JPMorgan Alerian MLP Index ETN (AMJ)


Expenses: 0.85%
Unlike the boom and bust of the oil and gas firms, the 44 companies in the JPMorgan Alerian MLP Index ETN (NYSEARCA:AMJ) focus on the more mundane but predictable aspects of the oil business: storage, transport and processing.
Basically, they're toll booth operators who collect fees from oil companies, generating enormous cash flow to throw off generous dividends. The AMJ represents 85% of total market cap for the group and pays a dividend of 6.9%, one of the highest of any ETF/ETN baskets in the world. By comparison, the widely held iShares High-Yield Junk Bond (ETF) (NYSEARCA:HYG) yields 5.5% currently.
If there's a catch, it's the risk of a dividend cut, though the current quarterly payout of 54 cents is only slightly below the all-time high payout of 60 cents in Q4 2014. In addition, the basket of stocks trades at a price-earnings ratio of 29 and the fund's annual expense ratio is 0.85%, so it's not exactly cheap. Still, the 6.9% yield gets my attention.
ETFs to Buy: Energy Select Sector SPDR Fund (XLE)


Expenses: 0.14%
When I was a young oil trader working for one of the largest and oldest private commodity companies in the world, Exxon Mobil Corporation's (NYSE:XOM) head of trading graciously invited me to lunch. Mostly we talked about life, but I do recall a very specific comment:
"Adam, once a year we figure out our drilling budget for the next 12 months. Then we put it into action, produce a lot of oil and everyone makes a lot of money."
Translation: Don't overthink this. Companies like Exxon are slow and steady. They are aircraft carriers that require many miles to change direction or come to a stop. Just follow their wake and you'll probably do fine. The Energy Select Sector SPDR Fund (NYSEARCA:XLE) is the largest of the energy ETFs and its expense ratio is just 0.14%.
Exxon Mobil and Chevron Corporation (NYSE:CVX) constitute a third of the index, while E&Ps represent about 40%. Oil field service and pipelines make up the remaining 25%. The XLE yields about 2.8%.
If you simply want exposure without the worry, this is your index.
Adam Johnson is Founder and Author of Bullseye Brief, an investment newsletter that presents thematic and actionable ideas. As of this writing, he did not hold a position in any of the aforementioned securities. Follow him on Twitter at @AJInsight.