Three months ago, Amazon.com, Inc. (NASDAQ:AMZN) announced a partnership with Atlas Air Worldwide Holdings, Inc. (NASDAQ:AAWW), in which AAWW will both acquire and operate twenty Boeing Co (NYSE:BA) 767's to deliver Amazon merchandise.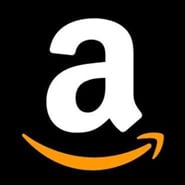 This was the second deal AMZN made in this arena, just like it had done with Air Transport Services Group Inc. (NASDAQ:ATSG) in March.
Amazon said it was just supplementing its current capacity it has with United Parcel Service (NYSE:UPS) and FedEx Corporation (NYSE:FDX). That's certainly true … for the moment.
After digging into the details, I think this is the early maneuver toward Amazon buying out Atlas Air, and possibly ATSG as well.
What AMZN Wants With AAWW
On its own, Atlas Air had a nice air cargo business going: It had 49 planes, almost all of which were 747's; it delivers globally; and it's grown net income nicely, but spent a ton on general and administrative costs in FY15.
Still, with their fleet already in place, the capex for AAWW was very small, allowing it to grow free cash flow from $247.8 million in FY14 to $326.8 million in FY15. It was not debt heavy, either.
Yet, Amazon was given warrants as part of this deal, which are options to purchase equity in the company. Those warrants amounted to as much as 30% over seven years at a price of $37.50. On the day of the announcement, the stock roared from $38 to $48 per share, but has since dribbled back down to $38 as of this writing.
Think about this. Jeff Bezos has billions of dollars to play with … by purchasing his own darn air cargo company, he can tell Fedex and UPS to pound sand. Either that, or he'll leverage their prices down because he has his own capacity. That's why I think Amazon will not only buy 30% of AAWW, it will buy up the whole thing.
The market believes that, with Amazon as owner, the stock was worth $48 at one point. Certainly the buyout price will be at least that, given the value that Amazon's business will bring to it.
ATSG stock rose from $11.77 to $14 after the AMZN announcement, and that deal also came with warrants to buy up to 20% of ATSG at a mere $9.73 per share. ATSG, however, has maintained that move higher and sits at $14.50. The company is smaller as far as revenues and net income and is also light on debt.
Earnings released earlier this month for Q2 showed a 19% increase in revenue, but a larger increase in expenses, which resulted in an operating income decline from $19.8 million to $15.8 million.
Bottom Line for AMZN Stock
Still, it is a growing business and investors obviously see upside, considering it is holding significantly above the Amazon warrant pricing.
This is the way investors should be thinking about Amazon now. Looking even further ahead, there should be no surprising anyone that Amazon would want to own self-driving car technology, so it can deliver packages without a driver. Same thing with the drones we've heard about.
The next big investment for Amazon could be something you think of every day, but haven't paid attention to, and that's the place to look for the next strategic investment.
As of this writing, Lawrence Meyers was long AAWW stock.
More From InvestorPlace