When asked what I thought about the stock market the other day, I said that I didn't think much of it at all.
That's not my usual response, but earnings are weak, valuations are higher and central bank policy is the only thing propping the markets up.
The Dow Jones Industrial Average has been going up relatively uninterrupted for more than seven years, and it's difficult for me to make a case for broad-based buying of stocks at this level.
Now we are starting to see volatility pick up as traders are afraid of what the Federal Reserve may do over the next few months.
The market feels vulnerable to me, and if we do see an extended move down, you want to make sure you are not caught holding high multiple stocks sporting poor fundamentals.
Stocks to Sell: Netflix (NFLX)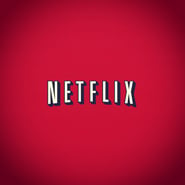 Netflix, Inc. (NASDAQ:NFLX) is on top of my list of potentially vulnerable stocks. We use Netflix at my house, but we also use Amazon (NASDAQ:AMZN) Prime. And the streaming TV market is getting more competitive all the time.
Sure, Netflix is a good company with a good product, but it is not worth 300 times trailing earnings or 110 times future earnings.
Everything can have too high a price tag, and that's what I think we are seeing with NFLX stock. The Piotroksi F-score is just 2, so the company is showing the type of fundamentals that often leads to falling stock prices.
When Netflix stock does fall, it is going to fall a long way. It'd be a disaster to be caught long NFLX right now.
Stocks to Sell: Under Armour (UA)


I do not own any Under Armour Inc (NYSE:UA) products, but I might be the only person in North America who does not.
Let me be clear: I think this a very good company with excellent management. Many of my friends spend a fortune on their products. They are not customers as much as they are disciples.
The company, however, is trading at 50 times estimated earnings and that is just too high. To continue growing, the company is going to have to spend money. Argus analyst John Staszak was quoted in a recent edition of Barron's as saying that he thinks the company may have to take on debt to fund future growth, and that's going to hurt the bottom line.
The fundamentals earn an F-score of just 2 so the stock would appear to be vulnerable to a steep selloff on any hint of bad news.
Stocks to Sell: Tyler Technologies


Tyler Technologies, Inc. (NYSE:TYL) has a good business. It sells information management solutions and services to local governments around the United States.
TYL helps cities and counties around the country automate certain functions like municipal courts, parking tickets, animal and business licenses, permits and inspections, code enforcement, citizen complaint tracking, ambulance billing, fleet maintenance and even cemetery records. TYL also provides accounting systems and utility billing solutions.
Tyler Technologies customers will never run out of money and are always looking for ways to improve their systems, so it's a smart niche to occupy. However, TYL stock is trading at nearly 100 times current and 43 times future earnings. That's just too high.
Also, local governments have been keeping their purse closed in the slow economic environment, and the company has an F-score of just 3. In a broad market decline, Tyler stock could fall quite a bit, so it is best avoided or sold at the current price.
As of this writing, Tim Melvin did not hold a position in any of the aforementioned securities.