After reaching an all-time high of $847.21 on Oct. 6, shares of Amazon.com, Inc.(NASDAQ:AMZN) have been absolutely decimated, dropping nearly 15% to $719.07. While certainly not a bull on AMZN stock as my previous articles will attest, I do think that Amazon stock is now way oversold and due for a period of consolidation.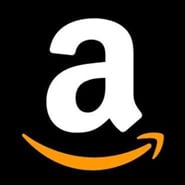 Some of the recent weakness is certainly due to the earnings miss on Oct. 27. Per-share earnings came in at only 52 cents versus expectations of 78 cents, while revenues were pretty much in line. While definitely not a pretty quarter, there were glimmers of hope, especially with the fast growing Amazon Web Services.
Technically, AMZN stock is reaching a critical support area at the $695 level. This area was tested and held twice so far this year following the breakout. I look for this area to hold over the coming month.
Amazon stock is also extremely oversold on a 14-day RSI basis, with a reading below 30. The previous instance when AMZN reached such an oversold reading (Feb. 9) proved to be a significant bottom in the stock. This should help staunch some of the recent selling.


Click to Enlarge Interesting to note that Amazon has also fallen out of the top five in the largest market cap stocks in the U.S. after reaching No. 3.
AMZN stock is now the worst performing stock of the top 10 market cap stocks over the past month and only a lukewarm performer over the past year. The froth has certainly come out of the Amazon stock price.
So while I am not looking for a massive rally out of AMZN stock, I do expect the selling pressure to wane considering the recent carnage. One of the big advantages of options versus stocks is the ability to take advantages of sideways price action by selling option premiums. To paraphrase Dire Straits, you can get "Money for Nothing".
To position for a period of consolidation, a short put spread trade makes intuitive sense.
AMZN Stock Options
Buy to open AMZN Dec $690 puts and sell to open Dec $695 puts for a $1.30 net credit. These are the traditional monthly options that expire Dec. 16.
Maximum gain on the trade is $130 per spread, with maximum risk of $370 per spread. Return on risk is 35%. The short strike is positioned right at the $695 support level and 3.3% below the $719.07 closing price of AMZN stock.
I would close out the trade on a meaningful break of the $695 level while looking to have the spread expire worthless and keep the $130 initial credit if AMZN remains well-behaved.
As of this writing, Tim Biggam did not hold a position in any of the aforementioned securities. Anyone interested in finding out more about option-based strategies or for a free trial of the Delta Desk Research Report can email Tim at tbiggam@deltaderivatives.com.
More From InvestorPlace