This week I'm looking at a strategy for generating $1,000 in monthly income using options called naked puts, which reverse the trade known as covered calls.
In a covered call, you sell the right to give another investor the chance to purchase one hundreds shares of stock directly from you. Naked puts are the reverse, so you sell the right for an investor to sell (or put) one hundred shares of the stock to you. This trade will execute if the stock is at or below a price you have chosen, or anytime before the contract's expiration date.
Naked puts can generate good income for you, even on a monthly basis. Just remember the trade can go against you, so you better use them only on stocks you would like to hold anyway. These three come to mind at the present time.
Naked Puts: Expedia (EXPE)


Expedia Inc (NASDAQ:EXPE) is a solid candidate for naked puts. It is usually volatile enough to offer generous premiums, but trades at a reasonable valuation. So I like naked puts at the Wednesday closing price of $125.20. You pick up premium income, but should EXPE stock get put to you, you get it at a decent price.
Expedia has $1.9 billion in cash and investments, or about $14 per share. Meanwhile, EXPE stock is trading at 18 times FY17 earnings on 26% earnings growth, meaning it seems like a GARP stock to me.
As mentioned, EXPE closed Wednesday at $125.20, but is now currently trading for $126.44. I think a great choice here is to sell the Dec. 16 $120 naked puts for $1.50. Sell three of these to deposit $450 into your bank account, putting you just under half of the way to $1,000.
Naked Puts: Regal (RGC)


My next suggestion for selling naked puts are for Regal Entertainment Group (NYSE:RGC), which is the owner and operator of the largest theater chain in the country, Regal Cinemas. I like RGC stock because it has settled in to be a fairly reliable dividend play. It isn't a growth play, but it is a cash flow play, so it is a stock that doesn't move terribly much.
Nevertheless, RGC naked puts can still generate very generous premiums. RGC has gained 28% so far this year, and its momentum only increased as a result of the election. If you think RGC stock will gain from a Santa Claus rally as we close out the year, you could consider selling the Dec. 16 $25 naked puts for $1.31. This is a great deal because, with RGC stock currently trading at $24, you can sell three naked put contracts and collect a rather generous premiums of $1.31 per contract for $393 total.
That would bring your total to $843 with one more set of naked puts to contract.
Naked Puts: Exxon Mobil (XOM)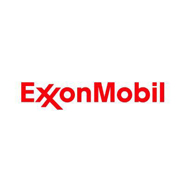 Exxon Mobil Corporation (NYSE:XOM) is a very conservative naked puts play, as you are dealing with the premier energy play in exploration and production.
XOM stock is a nice selection because it is expensive enough as far as absolute price that you can sell naked puts for a modest premium to round out your $1,000 target. Should XOM stock get put to you, there's absolutely no reason to worry. It's a great long-term company, and you should have energy in your portfolio, especially one that is solid and solvent.
XOM stock closed Wednesday at $85.75, so you can sell the Dec. 16 $85 naked puts for $1.40. You can go ahead and sell two for $280, and exceed our goal of $1,000 in premium income for one-month's holding period.
By the way, when you add these up, it amounts to about roughly a 3% average return for a one month holding period, or about 36% annualized.
Lawrence Meyers is the CEO of PDL Capital, and manager of the forthcoming Liberty Portfolio stock newsletter. As of this writing, he has no position in any stock mentioned. He has 22 years' experience in the stock market, and has written more than 1,600 articles on investing. Lawrence Meyers can be reached at TheLibertyPortfolio@gmail.com.