As we near the end of the year and consider the stocks we want to be holding in 2017, Facebook Inc (NASDAQ:FB) should be at the top of most investor checklists, notwithstanding the fake news troubles that plagued the company before and after the election.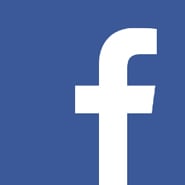 Yes, it's a problem, as InvestorPlace writer Tom Taulli recently acknowledged in an article discussing some of the issues that could plague FB stock in 2017.
The idea that 20% of its annual revenue could be generated from fake news stories is definitely a headwind holding FB stock back. Over the last three months, Facebook shares have declined 6.1% through December 16. Up 15.2% year-to-date, it's clear the 30% swing is attributable to fake news.
Mark Zuckerberg is a fantastic CEO — finding a founder who's also a good chief executive is a pretty rare combination — who will rid Facebook of this cancer in the not-too-distant future. Of that, I'm confident.
Now, consider a pattern that may be developing with Facebook stock.
Facebook went public on May 18, 2012, at $38 per share. As we know in hindsight, FB stock stumbled out of the gate, closing 2012 at $26.62 per share, a 30% decline from its IPO pricing. It then recovered, racking up four consecutive years (including this year) of positive total returns; 105.3% in 2013, 42.8% in 2014, 34.2% in 2015 and 15.2% in 2016.
Do you see the pattern?
After 2013, FB stock's pace of annual returns slowed in subsequent years. In addition to fake news, Tom Taulli also discussed how Facebook admitted that it would see slowing ad growth in the future. Slowing growth combined with slowing total returns ultimately leads to negative returns. It's a classic case of reversion to the mean.
Rather than fight the inevitable, I believe Facebook could remedy the problem of slower growth by initiating a quarterly dividend.
How Much of a Dividend?
Facebook has $26 billion in cash, $4 billion of which is overseas, which leaves $22 billion. Then, subtract $6 billion for a share repurchase program that starts in Q1 2017 that's essentially being done to cover two years of stock-based compensation for employees. That reduces the available cash pile to $16 billion. However, the $6 billion from above will be recouped by growth in its cash flow over those two years, so roughly $22 billion, perhaps more, is realistically available for dividends, acquisitions, research and development, etc.
Facebook currently has approximately 2.3 billion shares outstanding, 800 million higher than when it went public four years ago. Analysts estimate that FY 2018 EPS will be $6.59 per share. The average payout ratio for S&P 500 companies is just below 40%, so let's peg Facebook's payout at 40% as well.
That means the annual dividend would be $2.64 for a current yield of 2.2%, based on a December 16 closing price of $119.87. In terms of dollars, that works out to $7.7 billion on an annual basis or about 35% of available cash.
Facebook's cash stash has increased from $3.9 billion in 2011 to $26 billion today, a compound annual growth rate of 46%. Once the fourth-quarter results are in, its 2016 growth is likely to be higher.
In my opinion, Facebook could afford to pay out up to 80% of earnings, based on its current ability to generate cash, for an awfully enticing 4.4% yield on FB stock.
Apple Inc. (NASDAQ:AAPL) announced it would start paying a dividend in March 2012. Since then, AAPL stock has appreciated 38.6%, not including dividends. Given Apple's slowing growth, Tim Cook was right to introduce both the dividend and share repurchase program when he did.
Is it Too Early for a Facebook Dividend?
Perhaps. It's very likely that Facebook would face the same reaction that Apple did, but think of the new dividend-focused shareholders it will get that it might never have otherwise.
Facebook is growing up, and paying a dividend is part of the maturation process. It doesn't have to mean, as it did with Apple, however, that its growth days are numbered.
As of this writing, Will Ashworth did not hold a position in any of the aforementioned securities.
More From InvestorPlace