The Affordable Care Act (ACA) or Obamacare has been fantastic for healthcare stocks. The bill increased the number of insured individuals in the United States and that in turn, increased demand for various healthcare services. With more demand, came more profits for the various healthcare stocks. Over the last few years, the sector has been one of the market's rising stars.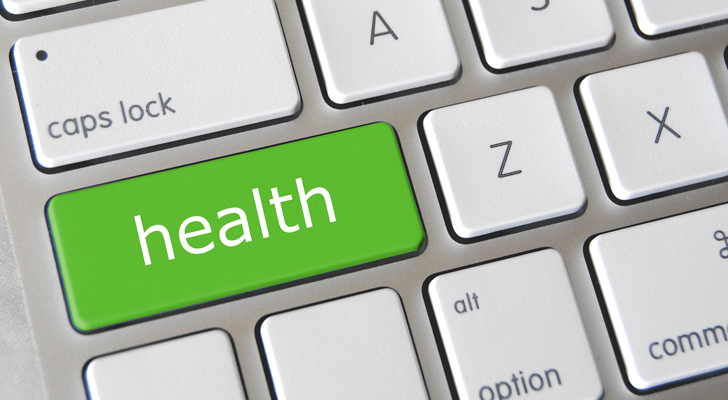 With the ink barely dry on President Trump's latest executive order, some analysts have already postulated that Obamacare may finally be D.O.A. At least in its current form. Since July — when the efforts to repeal the act really took on a new level — the HealthCare Select Sector SPDR Fund (NYSEARCA:XLV) is down around 9%.
But despite Trump's efforts, the long-term picture is rosy for healthcare stocks. Demand will continue to rise as our population grows older. This graying of the developed world will have an even bigger impact on healthcare stocks than ACA did/does.
For investors, the long-term bull market in the sector is assured.
With that in mind, here are three healthcare stocks to buy no matter what Trump does to the HCA.
Healthcare Stocks to Buy Despite Trump's Bluster: Stryker Corporation (SYK)
One of the hardest hit healthcare stock subsectors has been the medical device makers. Thanks to a fee tucked into Obamacare; the group has lagged their peers. But with the potential for that clause to go away, the device makers could be major buys once again. And Stryker Corporation (NYSE:SYK) could be one of the best.
Stryker started off making artificial knees, hips and other joint replacements. This core business powered by the graying of the developed world has continued to provide plenty of profits for SYK. During its latest quarter, organic growth surged by 6.7% driven by knee replacements and other orthopedic products.
But SYK is more than just knees. Last year, Stryker made two big-time acquisitions: Sage Products and Physio-Control International. These buyouts added monitors/defibrillators as well as numerous disposable products to its product list.
For the healthcare stocks, disposable items like skin preparation or tubing are great money makers, as you can use them only once and hospitals will continue to buy them over and over. In the end, the purchases should help SYK's bottom line, and cash flows over the long-term.
And they've already started to pay benefits. Stryker managed to increase its dividend by 12% on its success.
Healthcare Stocks to Buy Despite Trump's Bluster: Gilead Sciences, Inc. (GILD)
Biotech drug makers have suffered thanks to recent calls to curb drug pricing. As a result, biotech stalwart Gilead Sciences, Inc. (NASDAQ:GILD) sank about 25% over the course of 2016. But that could be the kind of decline that long-term investors are looking for.
GILD features a massively rich portfolio of blockbuster biotech drugs and it has been pretty successful at developing new ones. While sales of its hepatitis C suite of medications have seen sales slip, they still generate an enormous amount of cash for the firm. Newer HIV and hepatitis drugs like Epclusa are expected to fill the void. As will strategic buyouts, which it is actively looking to do.
Meanwhile, GILD continues to rake in cash. The biotech stock had $4.3 billion in free cash flow during its last reported quarter and had a massive $31.6 billion in cash on its balance sheet. With so much cash, Gilead is one of the few biotechs that actually pays a dividend. A meaningful one at that — with a yield of 2.63%.
Given its cash hoard and pipeline, GILD stock is a steal at its single price-to-earnings ratio of 7. Trump or not, that's cheap and represents one of the best values when it comes to healthcare stocks.
Healthcare Stocks to Buy Despite Trump's Bluster: Ventas, Inc. (VTR)
It stands to reason that more healthcare demand will require more places to provide care. So some of the best opportunities among healthcare stocks are those firms that own all the real estate related to hospitals, doctors offices, senior living facilities, etc. Ventas, Inc. (NYSE:VTR) is one of the elder statesmen of the healthcare real estate investment trusts (REITs).
VTR owns roughly 1,300 different medically related buildings. The beauty is Ventas doesn't operate the facilities. All it does is own them. That means it's not responsible for all the hassles that come along with medicine. It just collects a check. And increasingly those checks have come from senior housing facilities.
Nearly 60% of its portfolio is comprised of seniors housing communities. And the vast bulk of those are private pay entities. As private pay properties, they can charge their patients more and in turn, have higher rents. With more Baby Boomers turning 65 daily, this puts VTRs right in the cross hairs of one of the biggest trends in the entire healthcare sector.
For investors, it should help power VTR's market-leading dividend of 5.08%.
As of this writing, Aaron Levitt did not hold a position in any of the aforementioned securities.