Pharmacy stocks are a risky bunch right now as lawmakers argue over how to lower healthcare costs and whether ultra-high drug prices are fair. However, if you have a stomach for risk, there are a few great pharma stocks out there that could deliver massive gains over the next year.
While arguments over how to set drug prices could have a detrimental effect on the industry as a whole, drugmakers Illumina, Inc. (NASDAQ:ILMN) and Novocure Ltd (NASDAQ:NVCR) offer technology that stands apart from competitors. That kind of competitive moat is invaluable in any sector.
There's also something to be said for pharmacy stocks that have fallen from grace but are working on turn-around plans. Teva Pharmaceutical Industries Ltd (ADR) (NYSE:TEVA) is one such company whose stellar dividend offers a compelling reason to wait out the storm.
Here's a look at three pharma stocks that have the potential to beef up your portfolio.
Pharma Stocks to Buy: Illumina Inc (ILMN)


ILMN stock is worth considering because the company is front-and-center in the personalized medicine space.
Illumina makes genomic sequencing technology and since the development of its first system in 2007, the firm has been able to significantly reduce the cost of genomic sequencing in the healthcare space, a claim to fame that is invaluable considering the current environment.
Even more promising is the fact that the firm's most recent technology, the NovaSeq system, may be able to take genome mapping costs down to $100. That would make the technology more available, something that would not only boost ILMN's image, but will also help the firm sell more systems. Even more enticing is the fact that Illumina's systems require replacement parts, the sales of which make up more than half of ILMN's revenue.
Of the three stocks on this list, ILMN is probably the safest bet because the company is relatively well-established within the personalized medicine space. Most are expecting this industry to grow as technology improves and Illumina appears to have established a clear pathway to remaining relevant.
Pharma Stocks to Buy: Novocure (NVCR)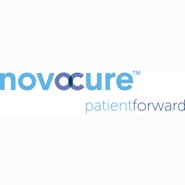 Novocure is a small-cap device maker that has created a new way to treat cancer called Tumor Treating Fields (TTF). The basic premise behind NVCR's technology is that cancerous tumors are inhibited from growing by an electric field that hinders cell division.
If you've never heard of this type of treatment, that's because the healthcare community has been skeptical about it for years.
NVCR gained Food and Drug Administration approval for this method of treatment for brain cancer back in 2011, but with limited data, TTF was dismissed by a large chunk of the medical community. However, new data shows that using NVCR's Optune device in combination with chemotherapy lead to better survival rates.
The key point here is that Optune is used in combination with chemotherapy, so NVCR isn't actually competing with other treatment providers. Instead, the battle for Novocure is convincing people that it works — something the success of its trials will remedy.
As Optune makes its way into the generally accepted brain cancer treatment plans, NVCR is running further tests to prove its effectiveness on other types of cancer as well. If those tests pan out as well as they are expected to, Optune could become a real game changer in the fight against cancer.
Pharma Stocks to Buy: Teva Pharmaceutical Industries (TEVA)


TEVA stock has had a tough year so far, but the generic drugmaker appears to be on the upswing.
Don't get me wrong, TEVA is still weighed down by a great deal of debt and a bruised image, but those are all things that a 4.2% dividend yield might make you overlook.
I don't love the idea of buying a debt-laden company and TEVA's 96.09% long-term debt to equity ratio is less than desirable; however, you have to take into account where a lot of that debt came from.
TEVA made some pricey acquisitions to expand its generic drug portfolio. While some have been critical of TEVA's Actavis acquisition, I agree with fellow InvestorPlace contributor Richard Saintvilus — the merger made TEVA the largest generic drug maker in the world, and with that comes a lot of power, namely, pricing power. Not only that, but once TEVA has cut out Actavis' overlapping operations, the firm is expected to significantly cut its expenses and improve profit margins.
Debt isn't TEVA's only problem. Investors were also spooked when the firm's CEO and CFO departed abruptly. However, now that Pascal Sorio has been named as the next CEO, that risk is quickly dying down. The stock has already started to trend upward, so investors hoping to buy on a dip should get in now.
As of this writing, Laura Hoy was long NVCR.