Will Rite Aid Corporation (NYSE:RAD) stock ever get off its death bed? That's the question investors are asking after watching RAD stock lose 70% of its value this year, while the S&P 500 index has returned 10%.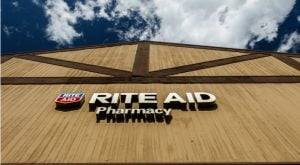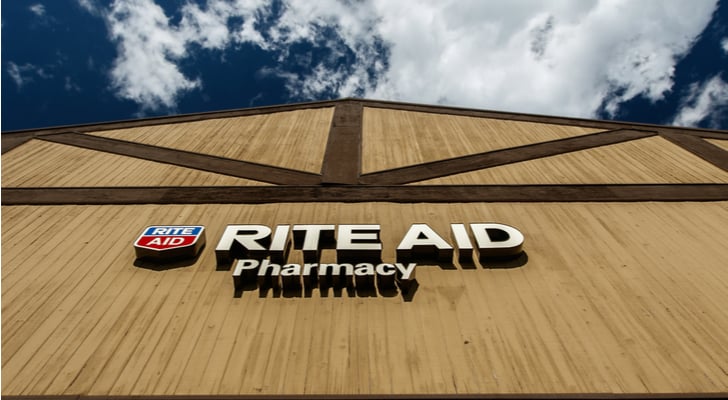 Rite Aid's suffering is even more glaring when compared to the 10% decline in SPDR S&P Retail (ETF) (NYSEARCA:XRT), which gives a broader view of the retail environment and its overall struggles with the dominance of Amazon.com, Inc. (NASDAQ:AMZN. But a recent management shakeup could be just what the doctor ordered for RAD stock.
Under New Management
Ken Martindale, president and chief executive of Rite Aid Stores, is leaving the pharmacy chain to become CEO of GNC Holdings Inc. (NYSE:GNC), the Pittsburgh-based nutrition giant. While Martindale's departure might seem as a near-term headwind, since he's been at the company since December 2008, it can also reveal that Rite Aid is not a weak as the struggles in RAD stock might suggests.
The company has promoted Bryan Everett, who currently serves as executive vice president of store operations, to the newly-created position of chief operating officer. According to last week's press release, Everett will be responsible for the company's store operations, merchandising, distribution and logistics.
"Since joining Rite Aid two years ago, Bryan has had a significant, positive impact on Rite Aid's store operations as well as in other areas of our business," said Rite Aid's Chairman and CEO John Standley, per the press release "His exceptional leadership skills, strong industry knowledge and his proven track record of operational expertise and success make him the right person to lead key areas of our organization during this important time as we move forward to drive our business, create a great customer experience and deliver value for our stakeholders."
RAD stock, which has lost 17% of its over the past three months, ended the week more than 3% higher. The shares have been under pressure, falling to all-time lows thanks to the company's failed $17.2 billion merger with larger rival Walgreens Boots Alliance, Inc. (NASDAQ:WBA). RAD stock's valuation, currently at $2.63 billion, is a fraction of the $8.5 billion it was valued at in January when it had an offer on the table from Walgreens of $6.50 to $7.00 per share. As it stands, Rite Aid trades on the assumption that it can't survive Walgreens.
A Leaner and Healthier Rite Aid Will Emerge
The optimal selling period in RAD stock has come and gone. Rite Aid, as a new company, looks better today than it did a year ago. And the fact that Walgreens will buy 2,186 of Rite Aid stores for $5.18 billion, which comes with a $325 million merger breakup fee, instead of a full buyout will help.
Along with the $5.18 billion in proceeds Rite Aid will receive from Walgreens, the new deal will allow RAD to lower its debt and operating expenses over the next several years, while boosting the company's cash flow and stabilizing the operation. The remaining stores that Rite Aid will keep will run leaner and thus more profitable.