In light of the high value of XL Fleet's service, its strong track record, its relatively reasonable valuation, and the strength of its management team, Pivotal Investment Corporation II (NYSE:PIC) looks appealing for certain investors at this point. Slated to merge with PIC stock by the end of this year, XL Fleet electrifies relatively small trucks, including pickup trucks and delivery vans.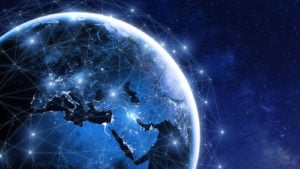 More specifically, XL says that it transforms these trucks into "hybrid and plug-in hybrid electric vehicles, without disrupting their performance."
A High-Value Service
Many companies are looking to lower their carbon emissions. For example, a bit over a year ago, Forbes reported that 101 firms were looking to cut their carbon output, And in February of this year, a major oil company, BP (NYSE:BP), announced that it would seek to become carbon-neutral "by 2050." I never thought I would live to see the day when a major oil company sought to cut its carbon emissions.
Rivian, from whom Amazon ordered 100,000 delivery vans, will charge at least roughly $70,000 for its upcoming pickup truck. Conversely. XL Fleet reportedly charges just approximately $9,000 to transform a conventional Ford F150 into a plug-in hybrid vehicle.
So companies that are looking to reduce their carbon footprint can save a great deal of money by using XL Fleet's service. For that matter, environmentally-minded consumers can also use XL to go green at a much cheaper price.
Moreover, XL says that its conversions do not affect vehicles' original powertrain or warranties.
A Track Record That Looks Good
In Sept. 2019, XL stated that, in its ten years of business, vehicles it had electrified had been driven over 100 million miles. And XL reported that, "One of XL's first customers, Coca-Cola, has deployed nearly 300 hybrid electric GMC Chevy Express vans to its fleet since 2012."
Further, all of the vehicles that XL had converted for Coca-Cola were still being actively driven in Sept. 2019. They had an average of 150,000 miles on them. The fleet manager who initially agreed to have Coca-Cola's vehicles converted was quoted by XL as saying in Sept. 2019:
"We chose the XL hybrid solution because it supported Coca-Cola's strong commitment to reducing its carbon footprint, without sacrificing the performance that was needed from those vehicles. The XL vans delivered those savings as promised, and the fact that they're still on the road speaks to the reliability and longevity of their systems."
Among XL's other major customers are "Verizon, Yale University, and the city of Boston."
A Relatively Low Valuation
According to another InvestorPlace columnist, Mark Hake, when PIC was trading at $10.33, its "pro forma market value" was $1.485 billion. Now the shares are trading a few percentage points below that level, so the stock's pro-forma market value is around $1.45 billion.
Hake pointed out that the company expects to generate sales of "$281 million in 2022." That means XL is trading at about five times its anticipated 2022 revenue. As a result, I agree with Hake's conclusion that PIC stock is cheap compared to other. Similar names in the EV sector and consequently appears to be relatively undervalued.
A Strong Management Team
XL's CEO, Dimitri Kazarinoff "successfully scaled the hybrid power systems division of Eaton Corporation by 15x within two years, and delivered record profits for the North American P&L of AVL Powertrain Engineering." Before joining Eaton, Kazarinoff had stints at General Motors (NYSE:GM) and McKinsey. He holds "a mechanical engineering degree from MIT."
The company's CTO and VP, Engineering, Mike Kenhard, "was President of IAV, an automotive engineering firm specializing in building electrified powertrains." Additionally, " he has also served in leadership and engineering roles for OEMs and Tier 1s including Ford and Denso."
The Bottom Line on PIC Stock
XL certainly has many positive attributes. Still, given the strong competition in the EV sector and the current high volatility of markets, I recommend that only longer-term, risk-tolerant investors buy the shares.
On the date of publication, Larry Ramer did not have (either directly or indirectly) any positions in the securities mentioned in this article.
Larry has conducted research and written articles on U.S. stocks for 13 years. He has been employed by The Fly and Israel's largest business newspaper, Globes. Among his highly successful contrarian picks have been solar stocks, Roku, and Snap. You can reach him on StockTwits at @larryramer. Larry began writing columns for InvestorPlace in 2015.