The U.S. Presidential election results put some life back into pot stocks. And that includes lesser-known names like Sundial Growers (NASDAQ:SNDL) stock. Sure, Joe Biden's victory makes federal legalization somewhat more likely. But, it may be too little, too late for this struggling pot company.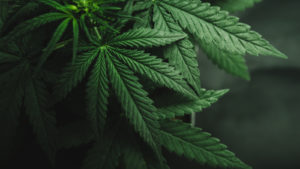 How so? As seen from its latest results, the company is performing worse than expected. Sales in the quarter ended Sept. 30 fell far short of projections. Given that challenges continue in its home market, the results of this Canada-based cannabis company aren't too surprising.
The company knows it has its work cut for it, and is working to turn the ship around. But, the clock's ticking. If it fails to deliver in the next few quarters, expect shares to head lower from here.
Sure, with the high negativity priced into this stock, even the slightest bit of good news could send it much higher than where it trades today. But, while this scenario is possible, it may not be probable.
Since U.S. legalization remains questionable in the near-term, I wouldn't buy this on the pot legalization catalyst. Also, given that stronger pot stocks, like Canopy Growth (NASDAQ:CGC), offer exposure to the legalization trend, why go with this "also ran" when you can buy one of the favorites?
Simply put, there's little reason to roll the dice with this high-risk pot stock, so put it in the "avoid" pile.
Playing Legalization Odds With SNDL Stock
There's a lot going on with Sundial right now. But, what's top of mind among investors is U.S. pot legalization news. Or, more specifically, U.S. pot legalization odds.
InvestorPlace's Josh Enomoto discussed this in his Nov. 17 article on SNDL stock. With the President-elect (Biden) hinting support for decriminalization of marijuana, many believe this means full on legalization/commercialization is on the way.
But, as Enomoto pointed out, we are still many steps away from this happening. Namely, Biden's political party (the Democrats) will have to re-take the Senate before legislation on pot legalization can move through Congress. And, even if the Democratic party gains full control of the legislative branch, pols may not want to waste political capital pursuing what's really a secondary concern among the voting public.
Simply put, we may still be many years away from a fully open U.S. marijuana market. For the time being, this factor does little to put more points into Sundial shares.
So, with U.S. legalization a secondary catalyst, what could make (or break) SNDL stock in the coming year? Its in-progress turnaround efforts. If it succeeds, expect shares to continue soaring higher. If it fails? Expect this stock to give up all of its recent gains. And then some.
Turnaround Pay Off Is Questionable
So, what's the story with Sundial's turnaround? As this Seeking Alpha contributor recently discussed, the company has made progress with its shift from a wholesale to a retail-based business model. But, while it's gotten near its 80/20 retail-to-wholesale target, it still has much to prove. There's little evidence indicating that its game-plan, detailed in this recent investor presentation, can reverse the recent sales decline.
That's not to say it's impossible. Analyst estimates call for the top line to grow from $9.85 million in the past quarter, to $11.65 million in Q4 2020 (ending December 2020), and $14.1 million in Q1 2021 (ending March 2020).
Yet, who's to say it won't again fall short of these expectations? Sure, poor past performance doesn't mean future poor performance. But, given this company's issues go back many years, it's doubtful the next few quarters will get it back on track.
In short, a Sundial turnaround remains an "all bets are off" situation. We won't know whether its turnaround is paying off until the next quarterly results hit the wires. For now, buying this stock is little more than a gamble.
With Stronger Pot Plays Out There, Avoid This One
Some may be buying Sundial as a turnaround play. But, most are likely buying it to bet on U.S. pot legalization happening sooner rather than later. Yet, for exposure to this potential game-changing development, you have better options out there, like Canopy.
Given Canopy's many strengths relative to Sundial, why go with this "also ran," when you can buy a much stronger pot stock? Sure, the potential gains in this hard-hit name vastly exceed the upside in CGC stock. But, while Canopy has some downside risk, that risk pales in comparison to how far this high-risk pot play could fall from today's price levels.
Bottom line: there's little reason to buy SNDL stock. Whether as a pot legalization play. Or, as a wager on the company's still-pending turnaround efforts. If you are bullish on pot stocks, look elsewhere.
On the date of publication, Thomas Niel did not (either directly or indirectly) hold any positions in the securities mentioned in this article.
Thomas Niel, a contributor to InvestorPlace, has written single stock analysis since 2016.