Marijuana legalization in New York is finally a done deal. The New York State Senate and Assembly passed the bill last month, subsequently signed by Gov. Andrew Cuomo. It becomes the 16th state in the country to legalize recreational marijuana, following its neighbor New Jersey's footsteps. As the Empire State is the nation's second-most-populous state (behind California), weed stocks are expected to gain a huge deal down the road.
New York is set to benefit from more than $350 million in taxes from the legalization. Cuomo has been instrumental in pushing for marijuana legalization and was one of the few governors aggressively campaigning for it.
Cannabis multi-state operators (MSOs) with a presence in New York or New Jersey are set to benefit the most from the legalization. These companies already have the infrastructure in place to ramp sales quickly.
Let's look at seven of the most promising weed stocks after the legalization of marijuana in New York.
Weed Stocks: Curaleaf (CURLF)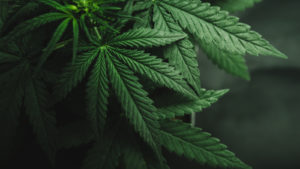 Curaleaf Holdings is among the top multi-state operators in the U.S. based on revenue. It has two core segments — cannabis and non-cannabis operators. CULRF stock should benefit immensely from New York's legalization of recreational marijuana, with a market share of over 25% in the state.
With its market share, it is by far the strongest player in the state's cannabis market. It currently operates a cultivation center and four dispensaries in New York. Additionally, it supplies product to a variety of operators in the state and New Jersey.
The company's operational performance remains quite strong, with the pandemic doing little to stop its massive sales growth. In its most recent quarter, revenue was up 205% to $230 million. Additionally, adjusted EBITDA of $53.8 million grew 289% year-over-year. Therefore, Curaleaf has a solid foundation to take the New York pot market by storm.
Cresco Labs (CRLBF)
Cresco Labs is another leading MSO with a sizeable presence across the country. It is a significant player in New York's medical cannabis market, with four medical dispensaries under its Sunnyside brand. Additionally, it also has a medical cannabis delivery program in the state and continues to expand into new states. Hence, CRLBF stock is one of the most promising weed stocks with the legalization of marijuana in New York.
Cresco has had an impeccable track record, recording triple-digit growth in revenues over the past five quarters. In its fourth quarter, revenues grew by a whopping 292% to $162 million. Moreover, adjusted EBITDA rose 8% to $50 million.
The company continues to expand its blueprint across other states. It acquired Bluma Wellness to move into Florida's growing medical cannabis market. It also began selling recreational cannabis in Arizona. Hence, it is likely to be one of the best performing MSOs for the foreseeable future with multiple tailwinds.
Green Thumb Industries (GTBIF)
Chicago-based Green Thumb is another top MSO selling a wide variety of cannabis products under its brands. It operates in 55 retail locations with more than 10 manufacturing plants and 41 dispensaries. It has three retail locations in New York and essentially bought its way into the state's medical marijuana market with its acquisition of Fiorello Pharmaceuticals.
GTBIF stock has been is among the cream of the crop as far as MSOs are concerned. It has witnessed triple-digit growth in its revenues dating back to Q2 2019. Moreover, it capped off 2020 with another solid quarter, with revenue growth of over 133% to $177.2 million.
Additionally, GTBIF stock is up an incredible 382% over the past 12 months, making it one of the best performers in the sector.
Columbia Care (CCHWF)
Marijuana-based health and wellness solutions provider Columbia Care is headquartered in New York, providing something of a home-field advantage. It has multiple dispensaries in New York and has substantial brand equity amongst marijuana users in the state. Additionally, it continues to expand its presence in other states through an effective acquisitions strategy.
Columbia Care has performed exceptionally well in the past year, showing marked improvements in its quarterly results on a sequential and year-over-year basis. In its most recent quarter, revenues were up 228% to $76 million. The management remains bullish on its 2021 outlook, forecasting revenues between $500 million and $530 million.
These numbers don't include the impact of New York's legalization, which is likely to bolster CCHWF stock growth further.
Acreage Holdings (ACRHF)
Also calling New York home, Acreage Holdings is another MSO that should benefit home-field advantage in the state. It runs multiple retail outlets and dispensaries across various states in the U.S. and has a strong presence in New Jersey. It acquired a New Jersey-based medical marijuana operation, the Compassionate Care Foundation, for $10 million. ACRHF stock could leverage its position in a neighboring state in making a big splash in New York.
Acreage has performed relatively well compared to its peers in the sector. Full-year revenue for 2020 was up a massive 55% to $114.5 million. Additionally, it narrowed its adjusted EBITA loss significantly for the year. More importantly, it is being looked at as an acquisition target by Canadian marijuana giant Canopy Growth (NASDAQ:CGC). The deal should have a significant upside for ACRHF stock's existing shareholders.
Ayr Wellness (AYRWF)
Ayr Wellness is a Canadian vertically integrated cannabis company growing its operations at a healthy pace of late. Though it does not compete in New York at this time, it will be closing a multi-million dollar deal to acquire New Jersey-based Garden State Dispensary. The acquisition gives it access to three operational dispensaries and a massive 30,000 square feet of cultivation space.
AYRWF stock is expanding quickly into other markets as well. It has acquisition deals in Arizona and Ohio in the pipeline. Moreover, it plans to acquire Liberty Health Sciences to become a significant player in the Florida medical cannabis business.
Operating results are strong, and its potential move into New York is likely to pay off.
AdvisorShares Pure US Cannabis ETF (MSOS)
Cannabis exchange-traded funds (ETF) have benefited from the news that marijuana use is now legal in New York. However, not all ETFs have strong exposure to U.S.-based cannabis firms. AdvisorShares Pure US Cannabis ETF has arguably the most well-rounded portfolio of U.S. and Canadian pot stocks.
MSOS stock is up a whopping 69% in the last 12 months. Its equity strategy is such that it allocates its portfolio among MSOs, as well as pot-related REITs, medical cannabis pharmaceutical companies, makers of cannabidiol products, and hydroponics equipment vendors.
Therefore, MSOS stock will be one of the best investments for those looking for substantial gains from the marijuana industry.
On the date of publication, Muslim Farooque did not have (either directly or indirectly) any positions in the securities mentioned in this article.
Muslim Farooque is a keen investor and an optimist at heart. A life-long gamer and tech enthusiast, he has a particular affinity for analyzing technology stocks. Muslim holds a bachelor's of science degree in applied accounting from Oxford Brookes University. He does not directly own the securities mentioned above.