MicroVision Inc. (NASDAQ:MVIS) stock has multiple catalysts which have served to amplify its volatility and perhaps hinder its advance. The overarching truth is that MicroVision has repeatedly faced adversity,. causing its shares to bounce up and down and recently fall sharply.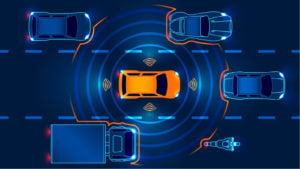 There have been great expectations for MicroVision, but it has delivered less-than-stellar results.
Business Pivot
One of the most important catalysts which has sent MicroVision soaring and tumbling since early December is the performance of EV stocks. MicroVision is not an EV maker, though. Rather, it develops laser beam scanners based on its PicoP scanning technology.
The company's technology allows it to "create high resolution miniature projection displays and LiDAR sensors". LiDAR sensors are used in autonomous vehicles and for that reason, MicroVision has recently received a flurry of attention.
This attention has been a boon to MVIS stock. Indeed, it's up 1,400% over the last year. But while the stock's overall trend is encouraging, its ride has been a very volatile one.
That's partly because of the up-and-down ride of EV stocks. Tesla (NASDAQ:TSLA) rose meteorically through 2020 and into 2021, but then cratered in the first week of March and again recently. The EV bubble has certainly deflated.
MVIS stock prices have ebbed and flowed based on broad factors largely unrelated to its own performance.
But that changed recently.
Internal Issues
In the last few weeks, internal factors caused MVIS stock to decline sharply. On April 29 MicroVision released Q1 earnings that disappointed investors. Its Q1 revenue came in at $500,000, down from $1.5 million during the same period a year earlier. The company's Q1 net loss increased to $6.2 million, up from $4.9 million in the same period a year earlier.
The revenue decline was sharper than analysts, on average, had anticipated. Their mean estimates were $600,000 of revenue and a 2 cent loss per share. Instead, the company reported $500,000 of revenue and a 4 cent loss per share.
That bad news came in the wake of a market selloff a few days earlier. MVIS stock, which had reached historic highs, was hit by a round of profit-taking. It was a double-whammy of sorts for its shareholders.
Naturally, when a stock falls due to a string of unfortunate events, but the company's market is growing, investors wonder whether the shares should be bought on weakness.
In this case, the answer to that question is based on a few factors. Revenue and addressable market size are going to drive small companies like MicroVision, so that's a great place to start.
Microvision's Revenue Breakdown
Last quarter, MicroVision 's product revenue fell to $0 from nearly $1.25 million during the same period a year earlier. But its licensing and royalty revenue came in at $497,000, up from $212,000 in Q1 of 2020.
I believe that the company hopes to establish itself as a LiDAR provider and not simply as a seller of intellectual property, so the company's Q1 revenue totals weren't great.
A research report, however, predicts that the global LiDAR market will reach $6.71 billion by 2026, implying a compound annual growth rate of 22.7%. Of course, the amount of the pie that MicroVision's can obtain will largely determine the performance of MVIS stock going forward
I don't know how much of the LiDAR revenue pie that MicroVision will eventually generate. But I advise investors to stay away from the shares for now and to try to buy it at or near its bottom .
On the date of publication, Alex Sirois did not have (either directly or indirectly) any positions in the securities mentioned in this article.