When Keith "Roaring Kitty" Gill announced he was buying GameStop (NYSE:GME) shares and options on Reddit's r/WallStreetBets, regulators might have considered his outrageous claims as parody — speech protected by First Amendment rights. Who could take $20 calls on GME seriously when the stock was trading at $5?
Since then, other social media forums have blurred the lines between satire and intentional deception. This week, shares in SCWorks (NASDAQ:WORX) doubled after traders on Discord and Twitter banded together to push prices higher. MINM, DTSS and an alphabet soup of other small-cap stocks have followed the same path
In other words, the Securities and Exchange Commission (SEC) has a problem on its hands: when does "swarm trading" turn into market manipulation?
PULLING THE STRINGS
The answer is clear as mud. The SEC has typically drawn a line between the boiler room tactics of Jordan Belfort (a.k.a. the Wolf of Wall Street) and the sharing of stock tips among friends and family. The former is considered market manipulation, while the latter is often the forgivable result of too much alcohol at a family gathering.
But what happens when your friends include 65,000 fellow Discord traders or 100,000 Twitter followers? By spreading unvetted stock tips far and wide, social media influencers are starting to look more like the hype machines of the 1980s than enlightened stock gurus at the family barbecue.
In today's big read, we'll take a look at some of the factors that the SEC will have to address, and what investors can do to protect themselves (and potentially profit) from the new stock influencers. (Hint: the answer includes options trading)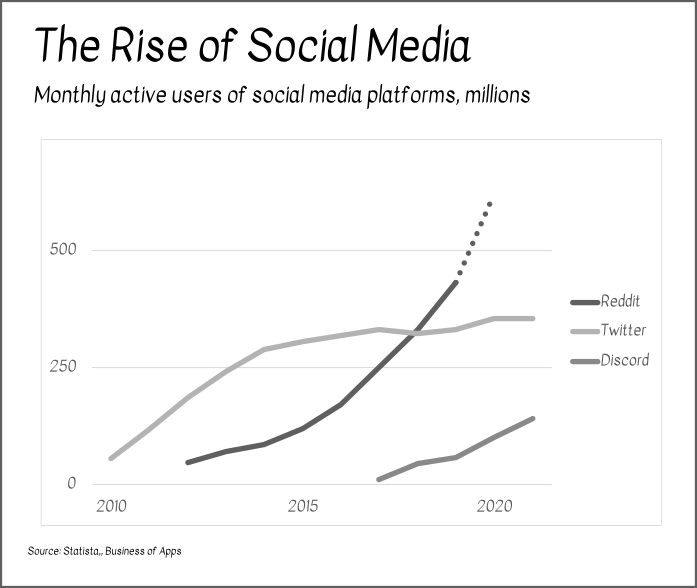 P.S. I don't have a Discord channel.
The Big Read: Social Media and Market Manipulation
First, a disclaimer. SEC rules specifically prohibit market manipulation, which they define as:
The "intentional or willful conduct designed to deceive or defraud investors by controlling or artificially affecting the price of securities, or intentional interference with the free forces of supply and demand."
Second, I have a professional issue with those who intentionally manipulate security prices. My articles have long targeted firms like XpressSpa (NASDAQ:XSPA), Lordstown (NASDAQ:RIDE) and SOS Limited (NYSE:SOS) for misleading investors.


Finally, market manipulation is plain wrong. Most pump-and-dumps come crashing down once initial investors start pulling out, which makes them essentially pyramid schemes that bilk the bottom of the chain.
We all know, however, that the lines between "social influencing" and "manipulation" have recently blurred. You and I can hop on StockVIP, a public Discord channel, post our top trade ideas (having bought the stocks first), and watch prices rise as others jump in. And until SEC rules catch up to this new reality, manipulation via social media will continue to masquerade as an acceptable practice.
THE MOMENTUM FEEDBACK LOOP
When the first "boiler rooms" started appearing in the 1960s, many focused on selling municipal bonds at inflated prices. These call banks would use high-pressure sales tactics on unsophisticated investors to generate money.
As trading became more widespread, some operators realized they could buy shares of penny stocks, create buzz around the stock, and cause a snowball effect of investor buying. In other words, rising stock prices became its own best sales pitch.
Today, amateur investors don't need an army of salespeople to move markets. By sharing ideas on social media, they can create miniature buying frenzies around the stocks they own.
Nowhere was this clearer than on Twitter this week. For those following along, every day saw a new AMC (NYSE:AMC) hashtag start trending — #AMCUndefeated, #APESNOTLEAVING, #AMCDAY and so on. It's a tactic that has kept the company's share price above eight times forward price-to-sales — 3.5 times higher than GameStop, and six times higher than competitor Cinemark (NYSE:CNK).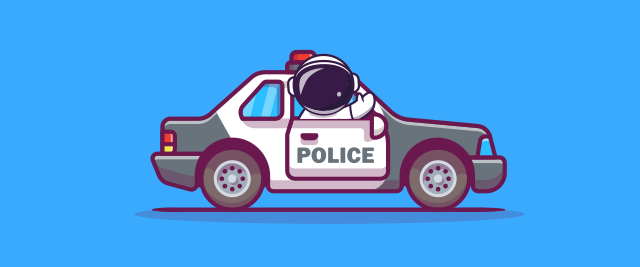 Profiting From the Limits of the Law
Regulators have understandably been slow to act. It's one thing to sue a professional boiler room operation for calling up unsuspecting buyers. And it's quite another to go after a novice day trader sharing ALL-CAPS one-liners on Twitter (as much as all caps should be illegal).
Instead, the U.S. legal system has forced the SEC to focus on the targets of these pumps. Year-to-date, regulators have suspended trading in 165 companies, up from 55 during the prior six months.
In one particularly egregious case, the SEC halted trading in the Electric Car Company (OTCMKTS:ELCR) after social media posts pumped the stock 2,500%. The penny stock would turn over almost half of its outstanding shares on a single day.
These suspensions, however, are largely symbolic. No action was taken on those who initially posted the misleading claims. And not only did the suspension begin four months after the initial pump — investors had already lost 82% of their initial stake by then — the trading halt only lasted 11 days.
A QUESTION OF MORALITY
Once you learn to recognize market manipulation, you'll find it almost everywhere stocks are mentioned on social media.
Tactic #1: Pump and Dumps
The most attention-grabbing trick involves going long a stock and then hyping up its merits on social media. As more investors jump in, initial investors can quietly cash out.
Tactic #2: Marking the Close
A less well-known tactic involves buying up shares either at the close or, more recently, after the close. (This has become a common practice by Robinhood traders, many of which do their trading after their workday ends). By moving stocks at these essential times, these investors unwittingly send positive signals to the market.
Tactic #3: Market Domination
Finally, investors can hijack a stock when enough people buy in. By controlling the float of a thinly traded stock, traders can act as market makers of years past, asking for whatever price they desire. Short squeezes and gamma squeezes are common outcomes.
MAKING MONEY FROM MARKET MANIPULATION
Here's where I hesitate. Much like an airline mechanic who knows how to circumvent safety protocols, learning to trade in manipulated stocks can end in regulatory disaster.
Yet, we now live in a world of NewEgg (NASDAQ:NEGG) and other highly manipulated stocks. No rational investor would value a stagnant money-losing e-commerce firm at 40x price-to-sales (let alone at 100x). But that's precisely what investors did with NEGG last week.
So, for those looking to score big gains, I suggest keeping tabs on StockTwits and Discord. Stocks with high volatility such AMC Entertainment tend to undervalue calls relative to puts, making call options unusually attractive relative to their bearish siblings.
Current Recommendations
VCVC $15 calls, February 2022. At $0.225 per contract, these out-of-the-money calls are a one-sided bet on a potential pump by electric vehicle bulls.
AAL $25 calls, January 2022. Social media's top-watched airline trades at 0.45x price-to-sales, the cheapest of all mainline carriers. And if the $1.22 premium seems too dear, DAL $50 calls will more than offset the amount.
GEO $10 calls, January 2022. Geo's 75% implied volatility undervalues its short-squeeze potential. Investors who don't want to risk losing theta can consider selling equivalent $14 calls on rival CoreCivic.
(Note: writing calls is additionally risky and requires daily monitoring. Learn to control your risk here.)
Another alternative involves using shortened Momentum Master strategies to detect breakout stocks on social media. This week has seen gems like RedCat (NASDAQ:RCAT) rise on acquiring Teal Drones, one of four American UAV companies approved to sell to the U.S. military. Tocca Life (OTCMKTS:TLIF) was another winner after a "whale" buyer sparked rumors online of a HUMBL-style backdoor listing.
Today's downward-pointing market momentum means only low-quality pink-sheet stocks are triggering the Momentum Master strategies. Keep reading the Moonshot Investor for more recommendations next week.
Closing Thoughts: Social Media and Moonshot Investing
Moonshot investors used to have two choices. On one hand, you could buy a basket of stocks in a high-potential industry like gene editing and hold on for a half-decade. Anyone doing that with Crispr Therapeutics (NASDAQ:CRSP) would have earned a handsome 550% return; the next five years look equally promising.
On the other hand, you could use leverage to magnify arbitrage gains. Howard Bancorp's (NASDAQ:HBMD) recently announced merger with First National Bank (NYSE:FNB) will exchange 1.8 shares of FNB for every share of HBMD. That values HBMD at $21, or 6% higher than current prices, a delta that merger-arbitrage investors will undoubtedly enjoy.
Today, there's a third choice: profiting from less-experienced investors. The social media trail creates market inefficiencies so stunning that analysts from Bank of America to Citi now refuse to cover many of these meme stocks.
But whether you decide to profit from market manipulation is up to you. It's a brave new world that regulators haven't quite grasped yet. And it's leaving an unprecedented trail of profits and losses in its wake.
Questions or comments? Connect with Tom on LinkedIn.
FREE REPORT: 17 Reddit Penny Stocks to Buy Now
Thomas Yeung is an expert when it comes to finding fast-paced growth opportunities on Reddit. He recommended Dogecoin before it skyrocketed over 8,000%, Ripple before it flew up more than 480% and Cardano before it soared 460%. Now, in a new report, he's naming 17 of his favorite Reddit penny stocks. Claim your FREE COPY here!
On the date of publication, Tom Yeung did not have (either directly or indirectly) any positions in the securities mentioned in this article.
Tom Yeung, CFA, is a registered investment advisor on a mission to bring simplicity to the world of investing.