While most meme stocks have lost significant momentum in the past several weeks, Exela Technologies (NASDAQ:XELA) stock has been an exception.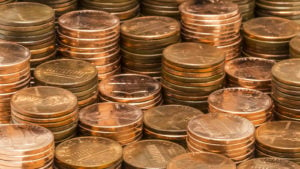 In mid-June, XELA stock was around $1.20. Now the shares trade at $2.60, still up nearly 90% for the year.
Exela provides business process automation for more than 4,000 customers, mostly small- and medium-sized businesses (SMBs).
Hedge funds have bet against the group, driving XELA stock's short interest above 36%. As a result, Reddit's Wall Street Bets community has joined forces once again, bidding up the shares and boosting the price via short squeezes.
If we go back in time, we see that XELA stock is no stranger to volatility. The shares plunged from $30 in 2017 to less than a dollar in 2020.
Fast forward to January 2021, management had to initiate a reverse stock split to stay listed on the Nasdaq. The short squeeze pushed XELA stock up to a high of $7.82 in mid-March this year.
Then came another plunge, which took the price to $1.1 by June. This Reddit-favorite stock saw another off-the-charts surge in mid-July to over $5. Now the market wonders what is next for XELA stock from the current levels below $3.
At this point, the short-squeeze momentum seems to have faded away. The chances of more retail traders rushing into the stock get slimmer every day. Instead, as XELA stock gets analyzed on its declining revenue and shaky fundamentals, we are more likely to see a drop back to prior price levels below $2 per share.
How Q2 Results Came For XELA Stock
Exela announced Q2 2021 results on Aug.10. Total revenue fell 4.8% year-over-year (YOY) to $293 million. Adjusted EBITDA stood at $50.9 million, representing an increase of 18% over the past year.
Due to increasing operating income and lower interest expense, the company reported a net loss of $19.4 million, or 33 cents per diluted share, compared with a net loss of $48.7 million, or $1.01 per diluted share, in the prior-year quarter.
Cash and equivalents ended the quarter at $136 million.
"We are pleased with the rapid growth of our digital solutions for the SMB market where we see significant opportunity for continued expansion," CEO Ronald Cogburn said of the results. "[W]e are also pleased to report a $158 million liquidity exceeding our liquidity targets announced in November 2019 while reducing our outstanding debt."
Despite the positive words from management, analysts are concerned with the high debt level of almost $1.3 billion for a company whose market capitalization stands at less than 185 million.
This debt is due to mature in two years. Given the interest expense as well as the lack of profitability, the outlook for XELA stocks is questionable.
A Labor-Intensive Business, Slim Margins
XELA stock's revenue has been declining in the past several quarters despite the 2018 Asterion acquisition. Management has been shying away from contracts that are hard to execute because they yield low margins. The negative trend on the topline figure is putting pressure on valuation levels.
Put another way, on top of the high-interest expense, lower margins constitute a serious problem. Most of the revenue comes from outsourcing services with slim margins. Moreover, management's digital transformation efforts have not yielded meaningful results.
Exela's management has been "selling" the narrative that it is en route to modernizing the business model. Digital Mailroom and DrySign offerings have indeed seen significant increases in new users during the second quarter. Yet, it's questionable whether DrySign can compete against larger companies like Docusign (NASDAQ:DOCU).
Despite various cost-cutting initiatives, Exela's cash flow from operations has been negative as well. The current level of cash burn hampers management plans to transform the group into a business automation company.
In recent months, Exela issued new shares, taking advantage of its high share price. As a result, it has raised a total of $224 million in gross proceeds from recent equity offerings. However, this figure is far from meeting the debt obligation.
During Q2, management has primarily used the new equity proceeds to pay down $140 million in debt. In other words, Exela has essentially transferred the capital meme traders have provided them to debtholders.
The Bottom Line on XELA
If GameStop (NYSE:GME) and AMC (NYSE:AMC) stocks are anything to go by, Exela Technologies can possibly see another epic short-squeeze rally.
As a result, XELA stock may appeal to risk-hungry investors searching for a familiar short-squeeze candidate. But the way the meme-stock trend is fading. It's not something most investors should count on.
Given the level of debt, cash burn, and operational challenges, it is not possible to justify the current overstretched valuation. At this point, Exela is not a viable turnaround play, either.
Therefore, XELA stock may not be able to hold steady, much less increase from the current level. Therefore, a decline toward $2 or even below is likely in the rest of the year.
On Penny Stocks and Low-Volume Stocks: With only the rarest exceptions, InvestorPlace does not publish commentary about companies that have a market cap of less than $100 million or trade less than 100,000 shares each day. That's because these "penny stocks" are frequently the playground for scam artists and market manipulators. If we ever do publish commentary on a low-volume stock that may be affected by our commentary, we demand that InvestorPlace.com's writers disclose this fact and warn readers of the risks.
Read More: Penny Stocks — How to Profit Without Getting Scammed
On the date of publication, Tezcan Gecgil did not have (either directly or indirectly) any positions in the securities mentioned in this article.
Tezcan Gecgil, Ph.D., has worked in investment management for over two decades in the U.S. and U.K. In addition to formal higher education in the field, she has also completed all three levels of the Chartered Market Technician (CMT) examination. Her passion is for options trading based on technical analysis of fundamentally strong companies. She especially enjoys setting up weekly covered calls for income generation.