There are forever stocks that investors hold permanently because of the founders and management. Berkshire Hathaway (NYSE:BRK.B) comes to mind with Warren Buffett and Charlie Munger.
Then there are lifelong stock investments that turn out to be spectacular bets 30 years later. Monster Beverage (NASDAQ:MNST) comes to mind. It delivered a 30-year total return of 213,088%, turning a $10,000 investment into $21.3 million through August 2022.
Some say buy-and-hold investing is dead and buried. According to A Wealth of Common Sense post from February, the average holding period of individual stocks today is 10 months, down from five years in the 1970s.
That statistic thoroughly explains why individual investors owning ETFs underperform the funds they hold.
Most people in their 20s wouldn't marry someone after just 10 months. Yet, most investors move on from stocks before the year ends. How can you possibly know if a stock's a long-term winner in just 10 months? You can't.
With that in mind, here are three stocks you should never sell.
Berkshire Hathaway (BRK.B)
My wife's mother has owned Berkshire Hathaway stock for decades. While she knows very little about investing, her late husband was friends with a guy who was an early investor in the holding company. He swore by Berkshire. She's held it ever since.
Like many long-time investors in Berkshire stock, it's made a big difference in her lifestyle. As a result, she will never sell. Nor should she.
Yes, many believe that despite Buffett having selected Greg Abel as his successor as chief executive officer (CEO), Berkshire's share price will drop considerably on the news once he steps back or passes away.
However, Buffett is convinced that Abel will be more than up to running Berkshire 2.0.
"We think alike on acquisitions. We think alike on capital allocation," Buffett told Fortune in April. "[Abel's] a big improvement on me."
I've always felt Berkshire's like a massive mutual fund without management fees. Should the board ever decide to wind up the company someday after Buffett's gone, you can be sure it will be done at a snail's pace to ensure they get top dollar for all the holding company's quality assets.
The auction value is worth far more than its enterprise value. No matter what happens, Berkshire's a keeper.
Netflix (NFLX)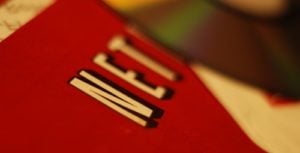 This one might be a head-scratcher to some. After all, Netflix (NASDAQ:NFLX) only reignited membership growth year-over-year in the past three quarters. Before that, there were more than four quarters with a reversal in fortune.
"Following strong subscriber growth numbers at the end of last year, it will be important to see what momentum Netflix was able to carry into 2023," Third Bridge analyst Jamie Lumley told TheWrap.
Between ad revenues from a reduced-rate monthly subscription to the additional accounts opened due to the company's crackdown on account sharing, Netflix's business is booming. The company's competitors can't say the same.
On July 19, it reported boffo Q2 2023 results, adding 5.9 million subscribers, the most since I can't remember. Netflix generated $8.2 billion in revenue and $1.8 billion in operating income in the second quarter, equal to its previous outlook for revenue but $200 million higher than its outlook for operating income.
The company is doing away with its $10 basic ad-free plan because it can make more money from the $6.99 monthly ad-supported plan. So, you either go ad-free at $15.49 or higher or opt for the ad-supported plan.
Netflix's Q2 2023 shareholder letter stated, "Building an ads business from scratch isn't easy and we have lots of hard work ahead, but we're confident that over time we can develop advertising into a multi-billion dollar incremental revenue stream."
But do you want to know what excites me about Netflix? Live sports.
When it enters this arena, all other streamers and legacy cable networks will be on the outside looking in while Netflix makes billions.
It's the best streamer and will remain so for years to come.
LVMH
LVMH (OTCMKTS:LVMUY) is one of my favorite companies. It continues to deliver for shareholders, with LVMH stock up nearly 21% year-to-date, 31% over the past year, and 169% over the past five years, all better than the S&P 500.
I recommended three global stocks to buy in January to get around America's slowdown. One of them was LVMH, and while America's slowdown has yet to materialize, LVMH keeps chugging along.
CEO and controlling shareholder Bernard Arnault has spent the past 38 years building a luxury brand powerhouse. And in the process, he has become the world's second wealthiest person, with an estimated net worth of $193 billion.
LVMH shares have recently lost about 6% of their value after it reported solid Q2 2023 results. However, analysts felt the report indicated a luxury sector losing some of its allure.
Analysts from JP Morgan stated the report "will likely trigger further questions…on whether we are now at the end of the positive earnings revision cycle for luxury and on the drivers of sector growth going forward," even though LVMH's growth was strong for the quarter.
View any correction as an opportunity to buy more LVMH shares. LVMH is the real deal.
On the date of publication, Will Ashworth did not hold (either directly or indirectly) any positions in the securities mentioned in this article. The opinions expressed in this article are those of the writer, subject to the InvestorPlace.com Publishing Guidelines.