Editor's Note: On Tuesday, Dec. 13, at 4 p.m. Eastern time, Louis Navellier, Eric Fry, and Luke Lango are gathering for a special event – the Early Warning Summit – to give you their investing game plan for 2023. It's a strategy that could outperform the markets by 9X or more next year, no matter what happens. Sign up for FREE here.
In preparation for that event, we recently recorded a few videos where we ask Louis, Luke, and Eric for their unvarnished opinions on some of the most heated topics in today's investing world. And over the next few days, InvestorPlace Editor in Chief Luis Hernandez is bringing those videos to you. Take it away, Luis.
The year is quickly coming to a close. And what a year it's been…
Continued decades-high inflation… aggressive interest rate hikes… COVID-19 lockdowns in China still affecting the supply chain… the war between Russia and Ukraine… not to mention the recent onslaught of Big Tech layoffs.
All have conspired together to make this one of the most turbulent years on record in the stock market.
But, amid the volatility, InvestorPlace analysts Louis Navellier, Luke Lango, and Eric Fry have been able to give their subscribers the best profit opportunities in the market.
They've stayed calm and watched for opportunities. Because the reality is that you can be successful no matter which way the market turns. You just need to find the right stocks.
Here's what we mean…
In 2022 alone, Louis has booked some big winners, like 151.4% on Best Buy (NYSE:BBY))… 159.1% on Digital Turbine (NASDAQ:APPS))… 263% on XPEL (NASDAQ:XPEL)… and 320.6% on Daqo New Energy (NYSE:DQ)
In just the matter of a few short years, Luke has managed to uncover 17 stocks that have soared more than 1,000%. Even in this down year, he's managed to close some big winners, including 326% on Beam Therapeutics (NASDAQ:BEAM)… and 639% on Innovative Industrial Properties (NYSEIIPR).
This year, Eric closed out seven double-digit and four triple-digit winners(including partial positions), like 171.4% on Micron Technology… 100.08% on the iShares 20+ Year Treasury Bond ETF… and 51.90% on Trip.com Group.
Now as we head into 2023 the big question is: what's next?
Louis, Luke, and Eric all agree the market is at a turning point – and on a path higher as we head into the New Year.
That's why they've combined their investing strategies and proprietary "quant" systems to end up with something incredible… which they will reveal at the Early Warning Summit 2023 on Tuesday, Dec. 13, at 4 p.m. (Save your spot for that event by going here.)
As the Editor in Chief at InvestorPlace, I work every day with Louis Navellier, Luke Lango, and Eric Fry to help them bring you the best independent investment analysis and recommendations in the world.
And that means I get to spend a lot of time on video calls talking to some of the world's top investors in real time.
Today, I want to share what that's like….
As One Party Ends, Another Begins
We've been hearing a lot recently about how rising interest rates are leading to a downward turn in the tech industry.
"Investors Have Been Fleeing Big Tech for 'Old Economy' Stocks," one CNBC headline reads.
"Tech's Biggest Companies Are Sending Worrying Signals," says another in The New York Times.
At the same time, we keep learning about a resurgence in the energy sector… particularly in oil and gas.
That's why we'll be talking about both during the Early Warning Summit 2023.
Of one of those sectors, Louis says: "The party's over."
In the other, he's looking for prices to continue soaring in the New Year… thanks to actions from both the United States and China.
Click here or the play button on the video below for a preview of Louis' views on the tech and energy sectors.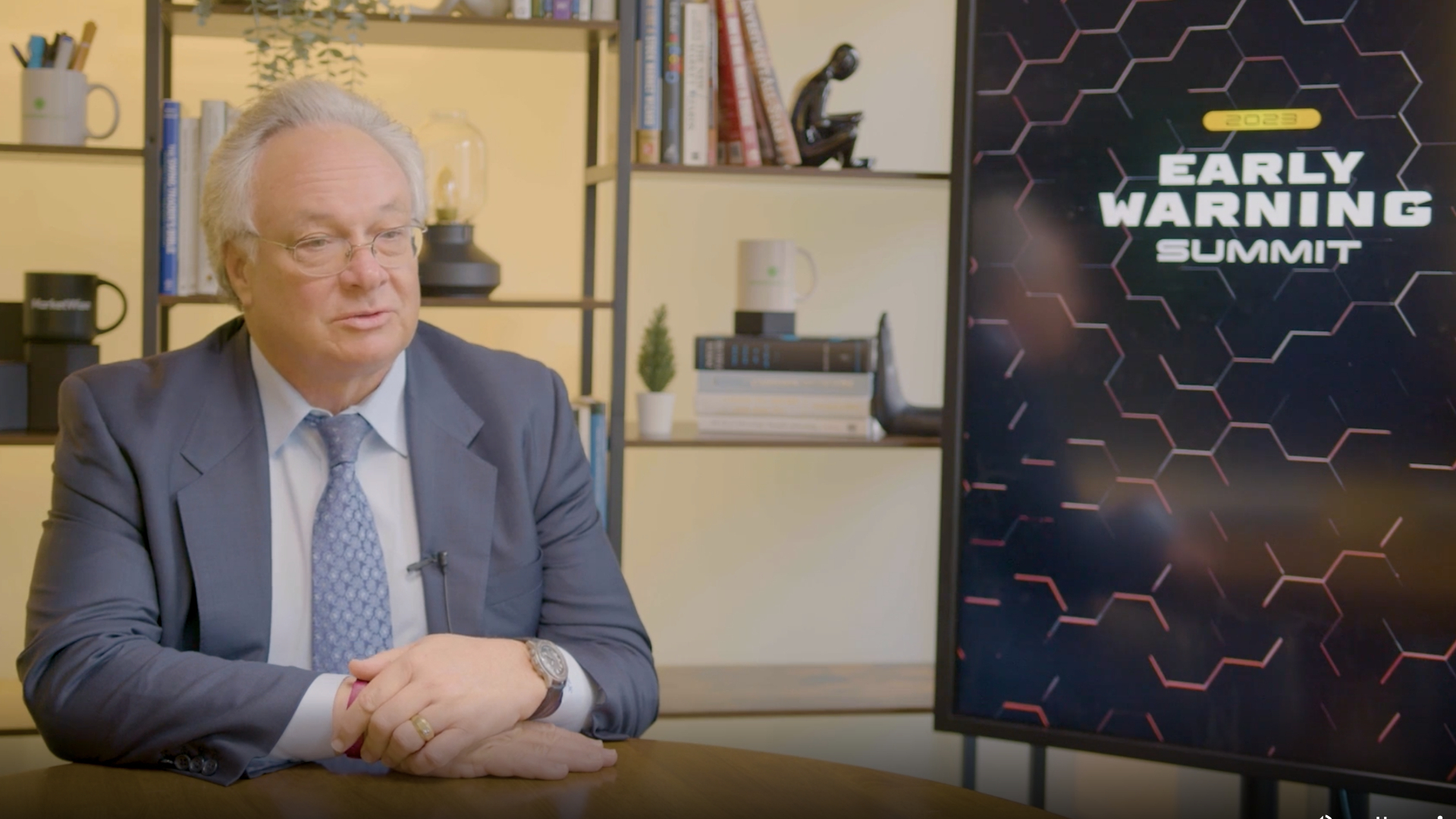 On Tuesday, Dec. 13, at 4 p.m. Eastern, during the Early Warning Summit, Louis, Eric, and Luke also plan to reveal three stock picks that could soar in 2023. All three see major events rocking the markets next year, and these three stocks are some of the best to own.
Plus, if you sign up early for the Early Warning Summit event, you'll get a free copy of our brand-new special report: 99 Stocks to Sell Before 2023. These 99 stocks are held by millions of investors and could soon see their share price crater. Sign up for the event – and get that FREE report – right here.
I look forward to seeing you there!
Regards,


Luis Hernandez
Editor-in-Chief, InvestorPlace
P.S. Tomorrow, I'll share another video where Luke Lango will also preview his thoughts on the tech sector's prospects in 2023. Plus, he lets us know what he thinks about getting back into cryptocurrencies in the wake of the FTX fiasco. See you then!