If the business world is competitive (it is), it can be said the exchange-traded funds (ETFs) arena is hyper-competitive. In the U.S., dozens of companies participate in the ETF business, but a small amount control the bulk of the roughly $3 trillion in combined assets allocated to U.S.-listed exchange traded products.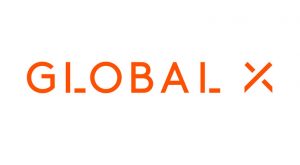 Just look at iShares and Vanguard. Those two ETF titans have nearly $2 trillion in U.S. ETF assets combined.
Moving down the list of ETF providers, the gaps are significant. For example, Vanguard has about 50% more in U.S. ETF assets than does State Street, while the SPDR issuer is more than quadruple the size of fourth-place PowerShares.
All of this is to say that new ETF providers need to compete on fees and/or offer unique products to gain a foothold in this intensely competitive industry. Even then, those factors are not guarantors of success. However, some issuers have risen to prominence with lineups comprised of alternative, interesting and unique ETFs.
That is the case with Global X, which had $5.8 billion in ETF assets as of Aug. 2. Sure, that is small compared to the likes of iShares and Vanguard, but that figure also underscores the point that some Global X ETFs have gained notable followings with investors. For the most part, New York-based Global X does not focus on plain vanilla funds.
Rather, the Global X ETFs offer investors exposure to income-generating asset classes, previously hard to access countries and regions and commodities-related equities, among investments. What follows are some of the best Global X ETFs.