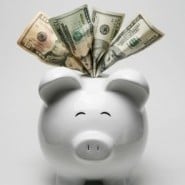 Everyone loves a dividend stock that throws off a big, fat yield and generates market-beating price appreciation.
Too bad they're hard to find and even tougher to buy with confidence. Let's face it: Juicy dividends have a way of getting cut, and high-flying stocks are always at risk for a correction.
Of course, one way to feel more secure in a stock's dividend stream and future price action is to look at insider buying.
Insiders — those executives and board members who know more about the company's prospects than you do — sell for all sorts of reasons, most of which signal nothing about the future. In fact, insiders always sell more than they buy — partly because a huge proportion of executive compensation is stock-based. (Hey, you can't buy a beach house with unexercised options.)
Insider buying, however, presumably happens for only one reason: Someone in a position to know has enough faith in the company to put his or her own hard-earned cash on the line.
With that in mind, we scoured the Russell 3000 and found three stocks you can feel confident in for a number of reasons: They've got junk-bond-level dividend yields, without the junk-bond risk. They're beating the S&P 500 for the year-to-date. Liquidity is always important, so market capitalization is at least $900 million. And — most importantly — these stocks have a track record of insiders buying many more shares than selling.
Here are the top three dividend stocks we sussed out:
BGC Partners

Ticker: BGCP
Year-to-Date Performance: 67%
Dividend Yield: 8.5%
Market Cap: $1 billion
Insider Buying: During the past six months, insiders bought nearly 140,000 more shares than they sold, according to data from Thomson Reuters Stock Reports.
Notes: BGCP, a global brokerage mainly serving the wholesale financial and real estate markets, is set up like a partnership or real estate investment trust. That means it pays out almost all of its net earnings to shareholders in the form of dividends.
Home Loan Servicing Solutions

Ticker: HLSS
Year-to-Date Performance: 22%
Dividend Yield: 7.9%
Market Cap: $1.6 billion
Insider Buying: Over the last six months, insiders bought 16,255 shares and sold none.
Notes: HLSS is a mortgage servicer, buying up rights to service mortgages, servicing advances and rights to mortgage servicing rights. The company is purposely structured to move a steady stream of earnings straight through to shareholders in the form of dividends. Robust cash flow and assets that are 23 times overcollateralized help keep the payouts coming.
Hercules Technology Growth Capital

Ticker: HTGC
Year-to-Date Price Performance: 33%
Dividend Yield: 7.6%
Market Cap: $913 million
Insider Buying: Over the last six months, insiders purchased 23,440 more shares than they sold.
Notes: Hercules, which specializes in venture funding for tech companies, is set up as a business development corporation (BDC). Like REITs, BDCs are pass-through entities that are required to deliver their profits to shareholders in the form of dividends. (They also pay no federal taxes.) But be forewarned that Hercules' business — investing in startups or giving them unsecured loans — is an inherently risky endeavor.
As of this writing, Dan Burrows did not hold a position in any of the aforementioned securities.