Facebook's (FB) valuation has been called into question following one of Facebook's board members, Marc Andreessen, dumping 900,000 shares worth roughly $100 million.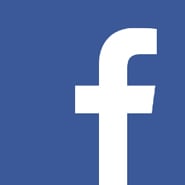 The sale represents about half of Andreessen's stake in Facebook, but it's the fact that Andreessen, who's also invested in Twitter (TWTR), has been silent about the massive trade, leading Wall Street onlookers to speculate that he might have noticed some weaknesses in Facebook stock.
On its face, FB's valuation is firmly in high territory, currently trading in the region of 104 times its trailing earnings compared to an industry average of 49.
So there's a valid reason to suspect Andreessen sold his Facebook stock thinking there's not much upside potential here. But hey, only Andreessen can tell us why he decided to dump almost half of his stake in Facebook.
In the absence of such comments from Andreessen, we just have to look into what Facebook stock has on the horizon. Contrary to what his move suggests, I believe Facebook stock still has some upside potential, and it's definitely a stock to hold for the long haul.
Facebook Targeting Hardware/Products Market
Since going public in 2012, FB has seen its revenue go up consistently, rising from about $3.7 billion at the end of 2011 to about $12.5 billion at the end of 2014, an average annual growth of 50%.
Of course, it's maintaining such a high growth rate that is the difficult part, but if you follow FB consistently you probably already know that its first product — the Oculus Rift — is launching next year.
Before I delve into how much this launch could potentially add to Facebook's top line over the next year (in addition to other added values), I'd like to make a quick point:
In the Internet business, you can't rely on a single source of revenue. Diversity is king. For instance, although Alphabet (GOOG, GOOGL) owns the largest portion of the online advertising market, it still went on to launch several other products, most of which are helping its ad business blossom even more. Heck, Google even launched YouTube Red as an ad-free subscription service, signalling the company is aware of the changing models in advertising.
So I believe that with the upcoming launch of Oculus Rift, Facebook is recognizing that it has to launch other products to stay relevant in the Internet business, and Oculus Rift will indeed support Facebook's ad business as well.
And it's likely that more products will come after the launch of the Oculus Rift.
Why Oculus Rift Matters to FB Stock
Analysts forecast that Facebook will sell about 3.6 million Oculus Rift units next year. Going by the low-end Oculus price forecast of $350, which seems reasonable, Facebook stock will have an additional $1.26 billion in revenue next year.
And with Oculus Rift, Facebook can overstep the growing threat of adblockers and move into the virtual reality advertising space, which is expected to become a huge new platform for advertisers and marketers over the next several years.
Already Facebook is selling ad space for 360-degree videos. This represents a new kind of ad inventory for the social media mainstay, one that hardly any other competitor can offer right now. The attraction of more advertisers to Facebook's platform should eventually be obvious in its top line.
So it's not just VR games that will propel sales of the Oculus Rift, Facebook stands to sell even more Rift units than projected as its 360-degree videos can give consumers a taste of what the Oculus Rift offers without having to leave their homes or pay a dime.
In addition, it seems Facebook also plans to incorporate the tech behind Oculus Rift into other companies it owns. I say this with the knowledge that Instagram co-founder, Mike Krieger, recently admitted that it "would be amazing" to work with Oculus Rift. And perhaps it could present an easy way to finally monetize its messaging platform WhatsApp.
At any rate, Facebook's opportunities in online ads are certainly improving, and there's plenty of growth potential on the horizon for FB stock.
Investors would be wise to stay invested.
As of this writing, Craig Adeyanju did not hold a position in any of the aforementioned securities.
More From InvestorPlace