Netflix (NFLX) was a crowd pleaser in 2015, but don't expect a sequel in 2016. And for bearish traders looking for a top that could turn into a flop in Netflix stock, the ticket for positioning is a vertical bear spread.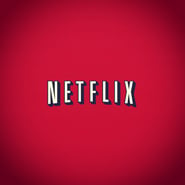 2015 was a great year for NFLX shareholders. The streaming media giant was atop the S&P 500's best performers list, with Netflix stock gaining a gargantuan amount, near 130%, to reach record highs compared to the index's own 0.7% decline sans dividends.
Entering 2016, however, don't expect a sequel for Netflix stock.
Increasing competition from Amazon (AMZN), major networks revamping their programming models, pure-play streaming upstarts like Hulu and VUDU, and even free vendors like Crackle are continuing to weigh in on already-weakening subscriber growth and an at-risk Netflix stock.
What's more, increasingly expensive content obligations and worrisome metrics like growing negative free cash flow and wildly high ratios such as EV/EBITDA of 131, forward price-to-earnings ratio of 440 and PEG of 23, among others, build the case that Netflix stock will see lower prices.
Netflix's stock chart doesn't hurt bears' chances of gaining control of shares in 2016 either.
Netflix Stock Weekly Chart

As noted above, Netflix stock enjoyed a banner 2015 compared to the wider market. However, December proved to be anything but merry for NFLX bulls — and that could be the start of a bearish trend in 2016.
On the heels of a successful and massive weekly breakout from a large symmetrical triangle (point 6); Netflix stock has reversed lower from a failed breakout attempt of its August all-time-highs.
More recently, the past couple weeks have been spent consolidating and testing the breakout area from the symmetrical triangle. The light blue horizontal line marks this critical price level for Netflix stock. Should bulls fail to hold this key support in Netflix stock, the expectation would be for an even larger breakdown.
Compared to the near-20-point rally from the symmetrical triangle breakout of about $113.50 – $116, I'd anticipate a move lower of 30 to 40 points. The $75 – $85 area in Netflix stock is a good initial price target on which to focus.
Fueling the move, trapped bulls are likely to panic, and not only will an already decently large bear population of 14% have the opportunity to control NFLX on the price chart, but also quick-to-turn media outlets will likely be willing to aid and abet.
NFLX Stock Bear Put Spread
Given the discussed initial downside objective, earnings not yet confirmed but estimated to be in the third week of January and Netflix stock still testing key chart support; I like the February $100/$85 bear put spread for $3.
Currently and with NFLX stock at $114.38, this vertical is priced for about $2.80. My proposal is to enter the limited risk spread if Netflix stock trades a buck lower and convincingly takes out last week's hammer candlestick low of $113.85.
The extra 20 cents required to buy the NFLX spread for $3 takes into account the current delta of this bearish vertical, along with a little wiggle room in Netflix stock.
In paying $3 for the spread in Netflix stock, the trader ensures the most at risk is $300 per spread. Using a vertical also cuts down on time decay and volatility risks, while focusing the position on NFLX's price direction.
Further, by using the February contract, the NFLX vertical maintains an earnings catalyst and added calendar time that might help with securing lower prices in Netflix stock.
And should NFLX go from a top-to-a-flop and announce a spooky report, the payoff could be as high as $12 — or return of 400% — if Netflix stock is below $85 at expiration and marginally breaks below its symmetrical triangle low of $85.50.
Investment accounts under Christopher Tyler's management do not currently own positions in any of the securities or their derivatives mentioned in this article. The information offered is based upon Christopher Tyler's observations and strictly intended for educational purposes only; the use of which is the responsibility of the individual. For additional market insights and related musings, follow Chris on Twitter @Options_CAT.
More From InvestorPlace