The highlight of this year's Sundance Film Festival has to be the bidding war that's taken place between Amazon.com, Inc. (AMZN) and Netflix, Inc. (NFLX) over the streaming rights to independent films.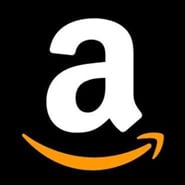 AMZN reportedly paid $10 million for Manchester by the Sea, a film starring Kyle Chandler and Casey Affleck.
Forget the studios, Amazon and Netflix rule when it comes to independent filmmakers because people don't necessarily go to the theater anymore to watch their favorite indie flicks; Robert Redford's annual event is proof positive that streaming is changing the way we consume media.
The problem for Netflix, and by extension, NFLX stock, is that Amazon is able to match it step-for-step when it comes to content, leaving investors faced with the choice of owning NFLX or AMZN with an easy decision — Buy AMZN and sell NFLX.
Here's why.
NFLX Vs AMZN
Netflix's Q4 earnings showed it added 5.59 million people to its subscriber base, with its audience outside the U.S. experiencing the lion's share of the growth. NFLX finished its fiscal year with 74.8 million subscribers worldwide. Those subscribers generated $6.1 billion in revenue and a contribution profit of slightly more than $1 billion, up 29% and 34% respectively, year-over-year. That's $13.93 per subscriber.
A little from a lot, much like the grocery business.
In 2015, it added $5.8 billion in streaming content to its library (that's for streaming at some point in the future) while its total streaming content obligations increased 15% year-over-year to $10.9 billion. Take technology, development, and G&A expenses off its $1.36 billion contribution profit (that includes its DVD business) and you're left with $4.09 per subscriber on an annual basis or 34 cents per month.
You can see the problem, right? It only gets a return of approximately 4% on each paying customer. Amazon is no different. It spent more than $3 billion on video and music content for Prime in 2015 including $100 million for original content.
But therein lies the rub.
Netflix is a one-trick pony while Amazon is using Prime to generate additional retail revenue from its subscribers who, among other things, receive free two-day shipping. Its Prime customers are a loyal bunch, spending approximately $1,100 annually on Amazon compared to about half that for non-Prime members. Wedbush Securities expects AMZN to grow retail revenue by $15 billion annually.
Between logistics, e-commerce, cloud computing and now Echo, its new potentially billion-dollar business that acts as a virtual assistant and has been around for less than a year, AMZN provides investors with a diversity of revenue streams that NFLX can only dream about.
Echo is so big Amazon is advertising it during the Super Bowl.
"Amazon hasn't done a lot of advertising, so it's really interesting to see this," Scot Wingo, executive chairman of ChannelAdvisor, said recently. "To my knowledge, Amazon has never done an ad for even the Kindle. So it almost kind of says, 'hey this could be bigger than Kindle,' which is pretty amazing."
Bottom Line for AMZN, NFLX
You can quibble all you want about Amazon's lack of profitability, but at the end of the day, the company is simply in a league of its own when it comes to building businesses.
IAC/InterActive (IAC) CEO Barry Diller believes Jeff Bezos will be the richest person in the world within the next five to seven years. It's hard to argue with his rationale.
"The facts of Amazon are astounding. … From the very first hour of the first day, what Amazon and Jeff Bezos has said is, 'We're going to build infrastructure to serve customers. And we don't care about anything else.' So it's an endless period of investment," Diller said on Bloomberg TV. "They reinvest all of it, which is why it is going to be one of the most valuable companies in the world. Their Amazon Prime is genius."
Need I say more?
As of this writing, Will Ashworth did not hold a position in any of the aforementioned securities.
More From InvestorPlace