Amazon.com, Inc. (AMZN) is going to make life miserable for FedEx Corporation (FDX) and United Parcel Service, Inc. (UPS) if reports that the e-commerce giant wants to create its own shipping business are true.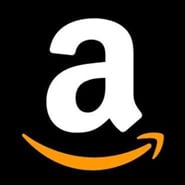 Amazon's main target in building a global logistics network is, Alibaba Group Holding Ltd (BABA), according to a report by Bloomberg. But make no mistake, FedEx and UPS will be caught in the crossfire.
(The Amazon documents the news organization cited are from 2013, so make of that what you will.)
No company in recent memory has been as patient and single-minded when it sets a goal for itself, and that's got to make BABA, FedEx and UPS management squirm.
With a shareholder base that's been trained to accept losses instead of profits, AMZN can take these kind of moonshots. The strength of its balance sheet means the company can pay for them.
In the case of creating a shipping business, the idea is for Amazon to gain dominance in the cross-border e-commerce space. The market is expected to become a $1 trillion industry serving 900 million shoppers by 2020, according to a report from Accenture and AliResearch, Alibaba's research arm, Bloomberg notes.
If AMZN's dream comes true, its global logistics business will offer factories in places like China and India a virtually seamless — and cheaper — way to get their goods to consumers' doorsteps in the U.S.
That's going to cut out a lot of middle men, especially FedEx and UPS. After all, Amazon is the biggest e-commerce retailer in the land. AMZN's sales, excluding cloud services, came to about $100 billion last year. That's a lot of shipments.
Amazon's Disruptive Ambitions
Indeed, analysts calculate the impact for traditional shippers could be substantial. Here's what one Wall Street research shop said about the threat back in 2013, according to trade journal Supply Chain Digest:
"Sanford C. Bernstein & Co. analysts estimate that Amazon shipped about 608 million packages within the US during 2013. Of that, the USPS handled 35%, UPS 30%, regional shippers 18% and FedEx about 17%.

"30% (UPS' share of Amazon deliveries ) of 608 million total packages equals 182 million. Using an average shipping charge of say $6.00 per parcel would suggest UPS therefore has over a billion dollars in of annual revenue at risk."
UPS has annual revenue of about $60 billion, so we're not talking about a kiss of death here. But the market sure won't like it.
Heck, if Amazon gains traction, where does it end? FDX and UPS already have enough problems thanks to the slowdown in China and a generally underwhelming global economy. This is a headache they really don't need.
Still, it's too soon to worry if you're a FedEx or UPS shareholder. Even if Amazon rolls out the new business this year, like reports say, it will take some time for it to grow into the logistics network the company wants to develop.
Then there's the case that plans have a way of going wrong sometimes, even for Amazon.
So this doesn't change the game for UPS or FDX just yet, but you can be sure the market will be following developments very closely.
Don't be surprised if Amazon's ambitions become a headwind for UPS and FedEx in the not-too-distant future.
As of this writing, Dan Burrows did not hold a position in any of the aforementioned securities.
More From InvestorPlace