Tesla Motors Inc (TSLA) announced that it came up short of its 16,000 delivery goal for the first quarter, and while the miss wasn't much, investors may have reason to be concerned if they weren't already. The automaker cited manufacturing problems with the Model X ramp and some of the ultra-high-tech components used in the SUV as the reason it only delivered 14,820 vehicles in the first quarter.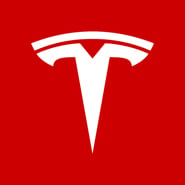 Does the fact that there were also production issues with the Model S mean that Tesla has out-designed its own manufacturing capabilities?
Tesla Model X Production Still Going Strong
The automaker delivered 2,500 Model X units, missing the 3,600 target, which demonstrates how big the execution risk is. It aims to produce 1,000 units of the SUV per week at the end of the second quarter, and as of the first quarter's end, it was producing 750 units per week.
One thing that's unclear is just how Tesla decides which vehicle orders to fill at a time. We reached out to a representative to find out how this works and whether there are any buyers who ordered a Model S before the Model X went into production but are still waiting for their cars. We will update this story if a comment is received.
TSLA Stock Is Not Moving Much
Tesla stock was not impacted much by these delivery misses, and FBN Securities analyst Shebly Seyrafi called them "meaningless." He said the focus should be on the opportunities in the vast demand for the Model 3. We would add that demand is only good if a company is able to deliver on preorders within an acceptable period of time. If it can't, then it can't make money.
A bit of good news though was that Tesla and its component suppliers worked out the technical problems, and the automaker said production improved later in the quarter, although it was too late to meet the targets. There is something to be said with starting with smaller volume products to learn where mistakes might be made in order to prepare for the product that targets the mass market. Additionally, only about six of the over 8,000 unique Model X parts proved to be troublesome, which is pretty good.
A Meaningless Miss or a Negative for TSLA Stock?
Stifel Financial (SF) analysts James Albertine and Maria Klioutcheva are more worried about the first quarter delivery miss than Seyrafi is as they said they have trouble seeing it as a positive for Tesla stock. They said they're "somewhat encouraged" that the automaker still expects to meet full-year guidance of 80,000 to 90,000 deliveries this year, but they're increasingly concerned about whether the automaker can execute on the high expectations it set.
They believe Tesla management "overshot with the Model X," which they describe now as "an over-engineered product that will struggle if management cannot find a way to begin taking share at lower price points ($70-90k) vs. the $130k+ level today."
Tesla Price Target is Still Increased
Interestingly, Credit Suisse (CS) analyst Dan Galves and his team raised their price target for Tesla stock from $240 to $280 per share following the news about the delivery miss. They note that despite the concerns about the Model X ramp, Tesla's 750 vehicles produced per week was right in the range of the average 700 to 800 vehicles projected for the second quarter, which is good news. They add that the 1,000 Model Xs per week target is where Tesla aims to be at by the end of the second quarter, so that's not a full-quarter average target.
Like Seyrafi, Galves and team are more focused on demand, which is why they raised their price target for Tesla. They added that continued growth in orders for the Model S and "spectacular interest" in the Model 3 suggest that demand will keep outpacing production for now.
"This puts Tesla in an enviable position, but significant growth in the shares from here will likely require evidence of earnings improvement and cash burn reduction," they wrote. "In our view, now that Model X production is on-plan, everything is in place for that to happen."
They look for evidence of improvement in the second quarter.
Many academics claim investing is a "random walk." We believe this to be only partially true. It is our core belief that value investing can outperform the market, hence the name "ValueWalk." Your number one source for breaking news and evergreen content on everything value investing and hedge funds.
Check out our new free Underrated Small Cap Stocks newsletter
Also Sign Up For Our Free Newsletter and receive in-depth ebooks on famous investors
More From InvestorPlace