When the market starts swinging between triple-digit up and triple-digit down days, it's hard to pick your spots.
So, instead of looking for opportunities to time the market, simply buy bulletproof blue-chip stocks. They will help you manage risk, maximize opportunity and keep your blood pressure down.
If you are looking for some stability in this dynamic, range-bound market, your best choice is one or more of these stocks.
With global growth slowing, and likely to remain weak through the end of the year, you need to look for companies that know how to profit even when the business cycle isn't in their favor.
The following bulletproof blue chips are market leaders that have a history of making lemonade out of lemons. And its a diverse group as well, which goes to show, with a little effort you can still find really good companies at a very good price.
Bulletproof Blue Chips: Facebook Inc (FB)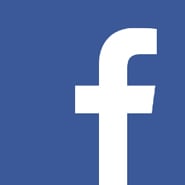 Facebook (FB) is an obvious top choice. Up more than 200% since going public four years ago this week, this social media juggernaut continues to grow its subscribers through other services and build a very solid advertising business.
At this point, 80% of FB's revenues are derived from mobile. That's a good thing because it means it doesn't rely much on the waning desktop business and its poised for significant future growth.
What's more, it also is moving into the virtual reality market. Its Oculus Rift headset, along with controllers and games is the first VR set to make a splash, and others will follow. But being first is important, especially because some firms are making augmented reality headsets and there will likely be a fight between the two for supremacy among gamers and casual users.
This is expected to be a $120 billion market in the next four years. Right now, it's around $1 billion. That's some huge growth, quickly. And FB is there.
Bulletproof Blue Chips: Citrix Systems, Inc. (CTXS)


Citrix (CTXS) may not be at the tip of your tongue when it comes to thinking about companies that are major beneficiaries of the hottest trends in the market today — the cloud and apps. But it should be.
CTXS makes all this work between users and apps or the cloud and then on the back side for enterprise operations that manage the data.
The company has been around for 25 years and was an early adopter of the software-driven workplace and the needs to make IT flexible enough that business can be conducted from any location on virtually any device.
The stock is up 25% in the past 12 months, which puts it pretty near the top of Big Tech stocks. What's more, because it built its business around a big idea that will be playing itself out for the next decade, it's sure to grow for a long time to come.
Bulletproof Blue Chips: McDonald's Corporation (MCD)


McDonald's (MCD) has had quite a couple years. First, it looked doomed to become a has-been in the fast-food world.
Poor management, little effort to keep up with new dining trends, an upper management that had basically become an echo chamber where they only listened to their own voices — pride cometh before the fall.
But then, after consistently bad quarters with lower revenues (almost unheard of for the massive burger chain) it finally decided it was time to make some big changes.
New leadership, new menu items, healthier options and all-day breakfast turned this battleship pretty quickly.
Essentially, MCD need a reboot and finally got one. It's up 27% in the past 12 months and there's no reason it can't keep this momentum. Its 2.8% dividend is also attractive.
Bulletproof Blue Chips: Amazon.com, Inc. (AMZN)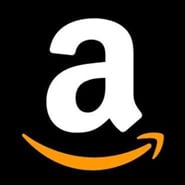 Amazon (AMZN) is becoming a massive firm that is successfully involved in everything from original content to grocery delivery to cloud-based computing.
The knock on AMZN has been that no matter how good its revenues, it was always plowing the money back into new projects or expanding established ones. Analysts didn't trust that approach. They like huge piles of cash to build up like Smaug's treasure.
Yet, in the past year, AMZN is up a stunning 63%, and for the past five years it's up 244%. That makes it a serious juggernaut in the "new retail" sector. And a large part of its continued strength is in its cloud computing division. It's the fastest growing part of the business and has the best margins.
The stock is off a bit from its recent highs, which makes this a great time to get in.
If you want to play the next leg of Retail 2.0, AMZN is the hands-down choice.
Bulletproof Blue Chips: Altria Group Inc (MO)


Altria (MO) is one of those stocks that you either love or hate. Right now, I happen to love it.
It knows how to make money, quarter after quarter, year after year. It can even pay out billions of dollars in fines, completely reorganize its business structure and still, technically, be a Dividend Aristocrat.
It's a tobacco company that only derived revenue from U.S. tobacco products. Then it added a wine division and an e-cigarette division. The latter is seeing massive growth. But even its smokes are seeing an uptick in revenues.
Add in a rock-solid 3.6% dividend and you have quite a compelling long-term growth holding. Yes, I said growth. In the past year MO returned 20%; that's far better than most companies that are in typical growth sectors.
Bulletproof Blue Chips: Home Depot Inc (HD)


Home Depot (HD) had an amazing quarter, especially if you compare it to other consumer-driven business, like the big-box department stores.
Comparable sales (sales in stores open for a year or more) were more than management expected, much less analysts. And sales per customer were also higher.
Put simply, that means more people were buying more stuff than they were last year. And this was just the first quarter, before the weather moderated and before planting season and yard work geared up.
It looks like the trend is in upgrading current properties rather than buying a new house. A slow economy means that people tend to take care of the things they have rather than look to buying new things, particularly major investments.
This trend will play in HD's favor for a while.
Bulletproof Blue Chips: Johnson & Johnson (JNJ)


Johnson & Johnson (JNJ) has been around for 127 years. That makes it one of the oldest health care companies in the world. It also means it has seen a few things over the years and knows how to use its product mix to get the most out of its business.
As is typical of companies with long, successful histories, JNJ continues to lead in almost every category in which it does business. From consumer healthcare to medical devices to pharmaceuticals.
JNJ is making a push to expand its consumer and medical device businesses in the current economy, which makes perfect sense. Because the Affordable Care Act rewards patient outcomes more than volume of care, good equipment becomes more valuable and desirable.
Barron's tends to agree. It boosted its outlook for the rest of the year to 127. I think it has that, and more.
Louis Navellier is a renowned growth investor. He is the editor of five investing newsletters: Blue Chip Growth, Emerging Growth, Ultimate Growth, Family Trust and Platinum Growth. His most popular service, Blue Chip Growth, has a track record of beating the market 3:1 over the last 14 years. He uses a combination of quantitative and fundamental analysis to identify market-beating stocks. Mr. Navellier has made his proven formula accessible to investors via his free, online stock rating tool, PortfolioGrader.com. Louis Navellier may hold some of the aforementioned securities in one or more of his newsletters.