Earnings season is upon us once again, and that means some very big tech stocks are going to be reporting. Some of these tech stocks have disappointed investors recently, and earnings in general for the S&P 500 Index is expected to be down 5% year-over-year.
I am concerned about a few big disappointments, so using options might be a way to hedge your bets on a couple of these high profile tech stocks.
I would say two of these are considered blue-chip tech stocks, but one of them really isn't (although bulls would insist it is). Either way, using puts or calls as earnings approach may save you some real heartburn if these tech stocks disappoint.
Of course, as part of a long-term diversified portfolio, you may wish to eschew these strategies and let time do its thing if you believe in the company stories.
Blue-Chip Tech Stocks: Netflix (NFLX)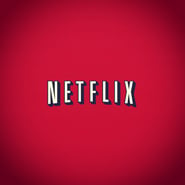 Netflix, Inc. (NASDAQ:NFLX) is one stock where I believe there is going to be big disappointment. With NFLX, you never know how one single metric may color the entire report. There have been quarters that were fundamentally lousy for Netflix, yet because it beat some subscriber number, the stock soars.
On the other hand, I sense that momentum investors are starting to expect more and more from NFLX. Revenue may get juiced because NFLX has raised prices on some subscribers. Regardless, even though I don't own NFLX, I will likely buy a put or two because I expect bad things. NFLX closed at $96.43 on Wednesday.
Personally, because I am bearish, I would sell NFLX and just buy the July 22 $96 put for $5. If NFLX craters, it would happen right away. It's a $500 gamble, but NFLX could fall $10 or more. 100% in a day isn't a bad return.
Alternatively, if you insist on holding, I would sell the July 22 $96.50 covered call for $5 and use the proceeds to buy the put.
Blue-Chip Tech Stocks: Apple (AAPL)


Apple Inc. (NASDAQ:AAPL) is also … uh …"ripe" for trouble. Apple disappointed last quarter, had no new iPhone rollout and 70% of its income is derived from its phones. I have a lot of concerns here.
In this case, I would take roughly the same strategy; I would not sell out of AAPL just yet, but protecting yourself on the downside may not be a bad idea.
Apple stock closed at $96.87 on Wednesday. Earnings are on July 26. I would consider buying the July 29 $95 puts for $1.35. In fact, they are so cheap, I might consider buying them at a 2:1 ratio of the shares you hold long. That way, you are not only protected on the downside, but you'll make money if the stock falls below that $95 strike.
I don't like selling the covered calls here as much because I think AAPL stock still has long-term potential. If you want to, you could sell the July 29 $97 calls for $2.10 to fund the puts.
Blue-Chip Tech Stocks: Alphabet (GOOG, GOOGL)


Alphabet Inc (NASDAQ:GOOG, NASDAQ:GOOGL) is probably least likely to disappoint. In fact, GOOGL could even be considered a "growth at a reasonable price" stock at this point, so any decline would actually present a possible buying opportunity.
At Wednesday's close of $730, and with $130 per share in net cash, the stock effectively trades at $600 per share, or at a price-earnings of 18. Yet EPS is slated to grow 20%.
Still, you may want to guard against some downside surprise. You can't sell a covered call here, in my opinion, because you are risking having the stock called away.
The problem is that the puts are expensive. You could buy the Aug 5 $730 put for $16. You may want to wait until July 27 to buy the put so the time premium declines.
Or you could finance it by selling the Sept 16 $750 covered calls for $16. That way you finance the put, still enjoy $20 upside, and perhaps it isn't called away by September.
As of this writing, Lawrence Meyers was long AAPL stock.