Procter & Gamble Co (PG) has been named to the Dividend Channel "S.A.F.E. 25" list, signifying a stock with above-average "DividendRank" statistics including a strong 3.1% yield, as well as a superb track record of at least two decades of dividend growth, according to the most recent "DividendRank" report.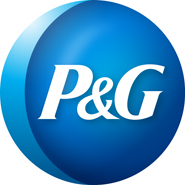 According to the ETF Finder at ETF Channel, Procter & Gamble is a member of the iShares S&P 1500 Index ETF (ITOT), and is also an underlying holding representing 1.27% of the SPDR S&P Dividend ETF (SDY), which holds $179,079,722 worth of PG shares.
Procter & Gamble Co. made the "Dividend Channel S.A.F.E. 25" list because of these qualities: S. Solid return — hefty yield and strong DividendRank characteristics; A. Accelerating amount — consistent dividend increases over time; F. Flawless history — never a missed or lowered dividend; E. Enduring — at least two decades of dividend payments.

START SLIDESHOW:
Top 25 S.A.F.E. Dividend Stocks Increasing Payments For Decades »
The annualized dividend paid by Procter & Gamble Co. is $2.678 per share, currently paid in quarterly installments, and its most recent dividend ex-date was on 07/20/2016.
Below is a long-term dividend history chart for PG, which the report stressed as being of key importance.

PG operates in the Consumer Goods sector, among companies like Unilever N.V. (ADR) (UN), and Colgate-Palmolive Company (CL).
More From InvestorPlace