Veteran financial journalist Mark Hulbert sounded the valuation alarm bells Aug. 16 with an opinion piece on the S&P 500 that should scare most equity investors into submission. According to Hulbert, the current stock market is more overvalued than at almost any other time since 1900.

It doesn't matter whether you are fond of the cyclically adjusted price-to-earnings ratio, the Q-ratio (James Tobin's riff on valuation) or one of the more traditional metrics such as price-to-sales, stocks today — when compared to all of the bull market peaks since 1900 — are seriously overbought.
In Hulbert's estimation, all six of the metrics he uses to make his argument are at historical highs. For example, the current price-to-earnings ratio of U.S. stocks is 25.2, higher than 89% of all the previous bull market peaks.
There's no escaping the fact investors are quickly finding themselves trapped in a no-win situation, where interest rates demand we push heavily into equities, while common sense, Hulbert argues, suggests we ought to do the opposite despite the limited alternatives.
For those who see the light, you might want to start your pruning with these three S&P 500 stocks.
S&P 500 Stocks You Must Sell Now – Netflix, Inc. (NFLX)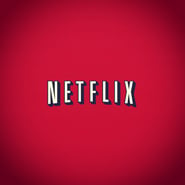 I really hate to put Netflix, Inc. (NASDAQ:NFLX) on my list of sell recommendations because I'm truly a huge fan of its business model.
In many ways, I look at Netflix as a type of gift card in that there are a core group of avid users who stream its content a bunch of hours each day (likely more on weekends), but a much bigger number of subscribers who barely use it. But because the monthly fee is pretty insignificant compared to one's total utilities bill (cellphone included), it becomes the best kind of recurring revenue.
However, even the best business model doesn't justify a hyper-valuation.
NFLX stock currently trades at 5.5 times sales, about two-and-half times the S&P 500's price-to-sales ratio. To give you an even better perspective on its valuation, consider that it would take almost 11 years of earnings based on its projected growth to pay for one share of NFLX stock at current prices.
I'm a fan, but not at these nosebleed prices.
Yes, I suppose you could argue that its current stock price is significantly off its all-time high reached in November 2015, but it's still pretty darn expensive given its growth in the U.S. has all but plateaued.
Great business — bad price.
S&P 500 Stocks You Must Sell Now – Tripadvisor Inc (TRIP)

Tripadvisor Inc (NASDAQ:TRIP) is a bit of a contrarian play in the sense that TRIP stock has been on a downward slide since the middle of 2014 — off 44% since hitting an all-time high of $111.24 in June 2014 and 27% year-to-date through Aug. 16 — and as a result, it has gotten some hedge fund buyers in recent months.
Deutsche Bank analyst Lloyd Walmsley recently downgraded TRIP from "buy" to "hold" suggesting that not only does it have a monetization problem, it's compounded by a lack of traffic. Ultimately, the analyst believes TripAdvisor has some valuable assets that in the long-term will deliver shareholder value.
In the near-term, however, Walmsley lowered his target price to $63 from $71 to reflect these less than ideal conditions. Other analysts have been even less enthusiastic about its future earnings potential, as it figures out how to monetize its mobile traffic without blowing the bank on advertising.
Three years ago, it had operating margins upwards of 30%. Today, they're less than half that. With earnings uncertainty, why would you pay 37 times forward earnings? At this rate, you're looking at a price-to-earnings-growth payback of 14 years or more.
Personally, I can't stand their reviews. More often than not, the people giving them seem clueless about the travel experience, but that's neither here nor there. With Netflix, at least you can see the product for yourself and decide if it's worth paying "x" amount times earnings.
With TripAdvisor, you kind of have to take management's word for it that it's building for the long term. At these valuations, it's a risk investors' shouldn't be willing to take.
S&P 500 Stocks You Must Sell Now – Adobe Systems Incorporated (ADBE)

This is the trickiest call of them all. Institutional investors seem to love Adobe Systems Incorporated (NASDAQ:ADBE).
Piper Jaffray analyst Alex Zukin initiated coverage of Adobe in late July with an "overweight" rating and a $125 target price, about 25% higher than its Aug. 16 closing price of $100.60.
"Adobe is in the unique position of being in the right markets, at the right time, with a balanced approach to growth and profitability that is all the rage," wrote Zukin.
Gradient Investments portfolio manager Mariann Montagne believes that Adobe's move from a business model focused on one-time purchases to a recurring subscription model has already generated significant benefits — sales per share up 24% in last 12 months — yet its price-to-earnings ratio hasn't risen to the same multiple of other subscription-based services, suggesting ADBE stock still has lots of appreciation potential in the future.
Hey, sometimes the experts actually get it right. This might be one of those times. Or it might not.
A closer look at Adobe's financial metrics suggests to me that despite its improving profitability, it's still overvalued. For example, Adobe's price-to-book ratio is 6.9, almost 20% higher than the industry average, 145% higher than the S&P 500 and 73% higher than its own five-year average.
By almost every metric, its stock is expensive when compared to past valuations.
Montagne would probably make the argument that lower valuations on a historical basis, despite higher profit margins, are a result of slower growth generated by its previous business model. Once its subscription-based model is operating at full-speed — Q2 revenue growth of 20% year-over-year — ADBE's valuation will make perfect sense.
That might be, but as S&P 500 tech companies go, Adobe's valuation is richer than most. For this reason, I'll pass.
As of this writing, Will Ashworth did not hold a position in any of the aforementioned securities.